ARROW Season 8 Episode 4 "Present Tense" Photos
BY

Jennifer Griffin

Published 2 years ago
Episode 8×04 "Present Tense"
ECHO KELLUM GUEST STARS
When a mysterious new Deathstroke appears in Star City, Oliver (Stephen Amell) and Team Arrow insist on taking down this villain themselves.
Meanwhile reeling from the loss of one of their own, the future Team Arrow figures out a new way to try and stop JJ.
Kristin Windell directed the episode written by Oscar Balderrama & Jeane Wong.
Air Date: Tuesday, Nov. 5 (9:00-10:00 p.m. ET) on the CW.
ARROW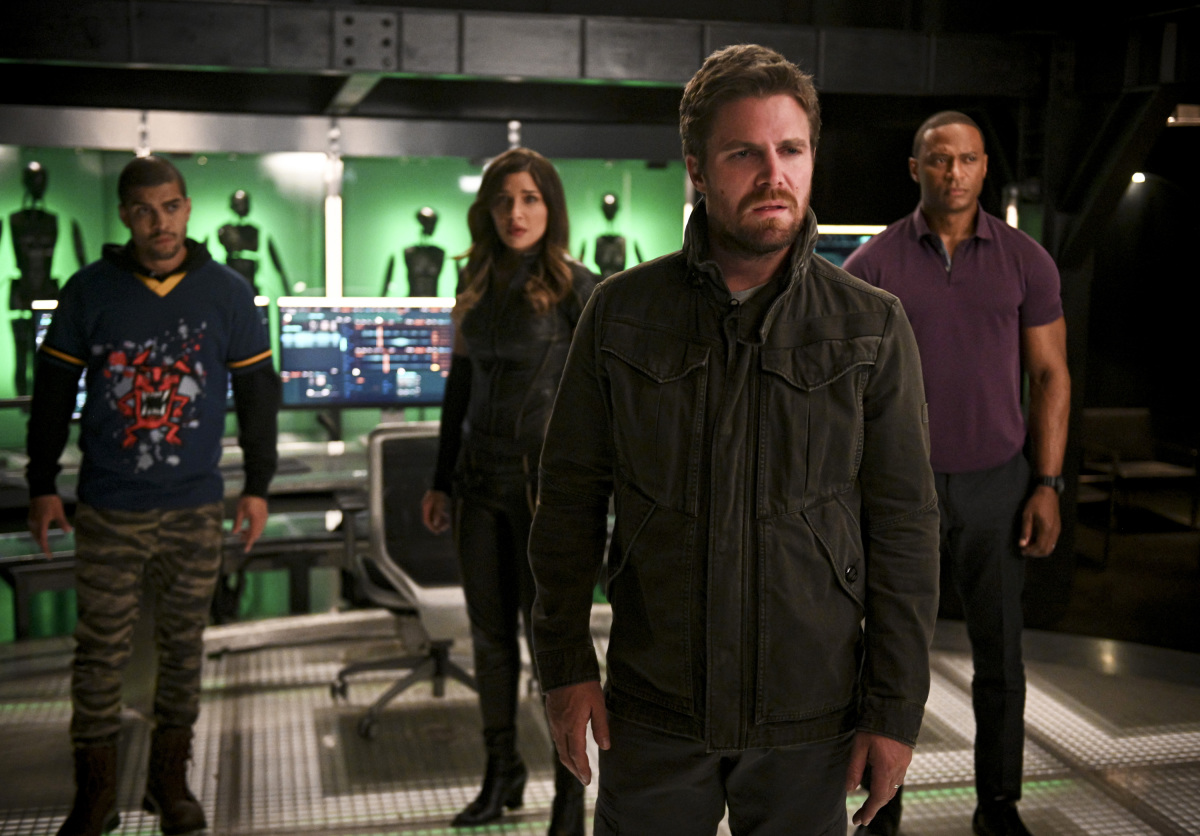 Picture 1 of 5
Arrow -- "Present Tense" -- Image Number: AR804a_0139b.jpg -- Pictured (L-R): Rick Gonzalez as Rene Ramirez/Wild Dog, Juliana Harkavy as Dinah Drake/Black Canary, Stephen Amell as Oliver Queen/Green Arrow and David Ramsey as John Diggle/Spartan -- Photo: Jack Rowand/The CW -- © 2019 The CW Network, LLC. All Rights Reserved.
SUPERGIRL Season 5 Episode 4 "In Plain Sight" Photos
READ NEXT