Don't Miss
// SC: Addition start ?> // SC: Addition end ?>
//SC: Additions start ?> //SC: Additions end ?>
ARROW Photos: Black Siren Launches Another Attack in "Reversal"
ARROW "REVERSAL"

BLACK SIREN STRIKES AGAIN
Episode 6×04 "Reversal" — Just as Oliver (Stephen Amell) starts to get things in order, Black Siren (Katie Cassidy) launches another attack on the citizens of Star City.
Gregory Smith directed the episode written by Sarah Tarkoff & Emilio Ortega Aldrich.
Air Date: Thursday, November 2 (9:00-10:00 p.m. ET) on the CW.
Arrow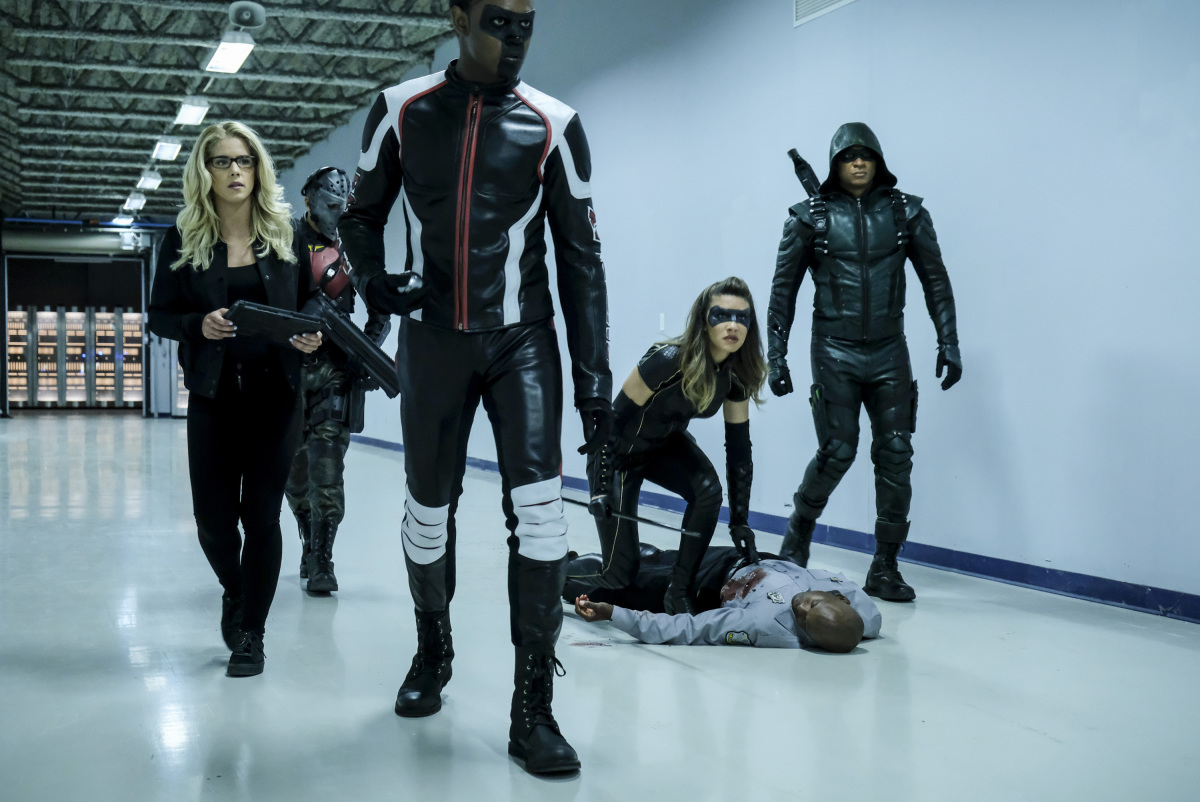 Picture 1 of 14
Arrow -- "Reversal" -- Image AR604a_0032.jpg -- Pictured (L-R): Emily Bett Rickards as Felicity Smoak, Rick Gonzalez as Rene Ramirez/Wild Dog, Echo Kellum as Curtis Holt/Mr.Terrific, Juliana Harkavy as Dinah Drake/Black Canary, and David Ramsey as Green Arrow -- Photo: Alan Zenuk/The CW -- © 2017 The CW Network, LLC. All Rights Reserved.
Hottest Stories from Around the Web