Don't Miss
// SC: Addition start ?> // SC: Addition end ?>
//SC: Additions start ?> //SC: Additions end ?>
ARROW Fall Finale: Lance is Kidnapped By Black Siren in "Irreconcilable Differences"
ARROW "IRRECONCILABLE DIFFERENCES"
BLACK SIREN KIDNAPS LANCE
Episode 6×09 "Irreconcilable Differences" — Quentin Lance (Paul Blackthorne) is kidnaped by Black Siren (Katie Cassidy) and Cayden James (guest star Michael Emerson), who are looking to trade Lance's life for a weapon of mass destruction.
Oliver (Stephen Amell) and Team Green Arrow must figure out a way to save Lance while still keeping the city safe.
Laura Belsey directed the episode written by Beth Schwartz & Sarah Tarkoff.
Air Date: Thursday, December 7 (9:00-10:00 p.m. ET) on the CW.
Arrow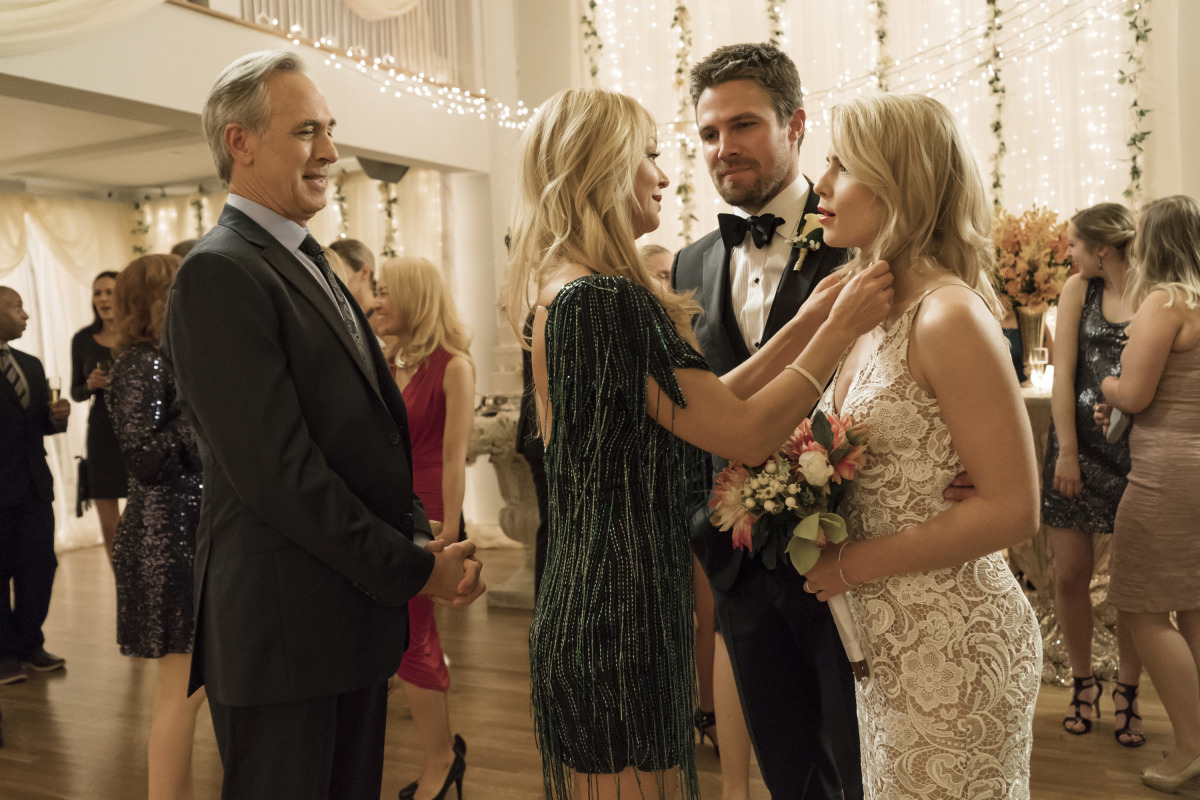 Picture 2 of 22
Arrow -- "Irreconcilable Differences" -- Image AR609a_0015 -- Pictured (L-R): Tom Amandes as Noah Kuttler, Charlotte Ross as Donna Smoak, Stephen Amell as Oliver Queen,and Emily Bett Rickards as Felicity Smoak -- Photo: Dan Power/The CW -- © 2017 The CW Network, LLC. All Rights Reserved.
Hottest Stories from Around the Web