Don't Miss
// SC: Addition start ?> // SC: Addition end ?>
//SC: Additions start ?> //SC: Additions end ?>
Dinah and Oliver's Feud Endangers One of Their Own on ARROW Episode 6×12 "All for Nothing" Photos
ARROW "ALL FOR NOTHING"

OLIVER AND DINAH FACE OFF
Episode 6×12 "All For Nothing" — Oliver (Stephen Amell) continues his battle with Cayden James (guest star Michael Emerson).
Dinah (Juliana Harkavy) and Oliver have a major disagreement that endangers the life of one of their own.
Mairzee Almas directed the episode written by Beth Schwartz & Oscar Balderrama.
Air Date: Thursday, February 1 (9:00-10:00 p.m. ET) on the CW.
ARROW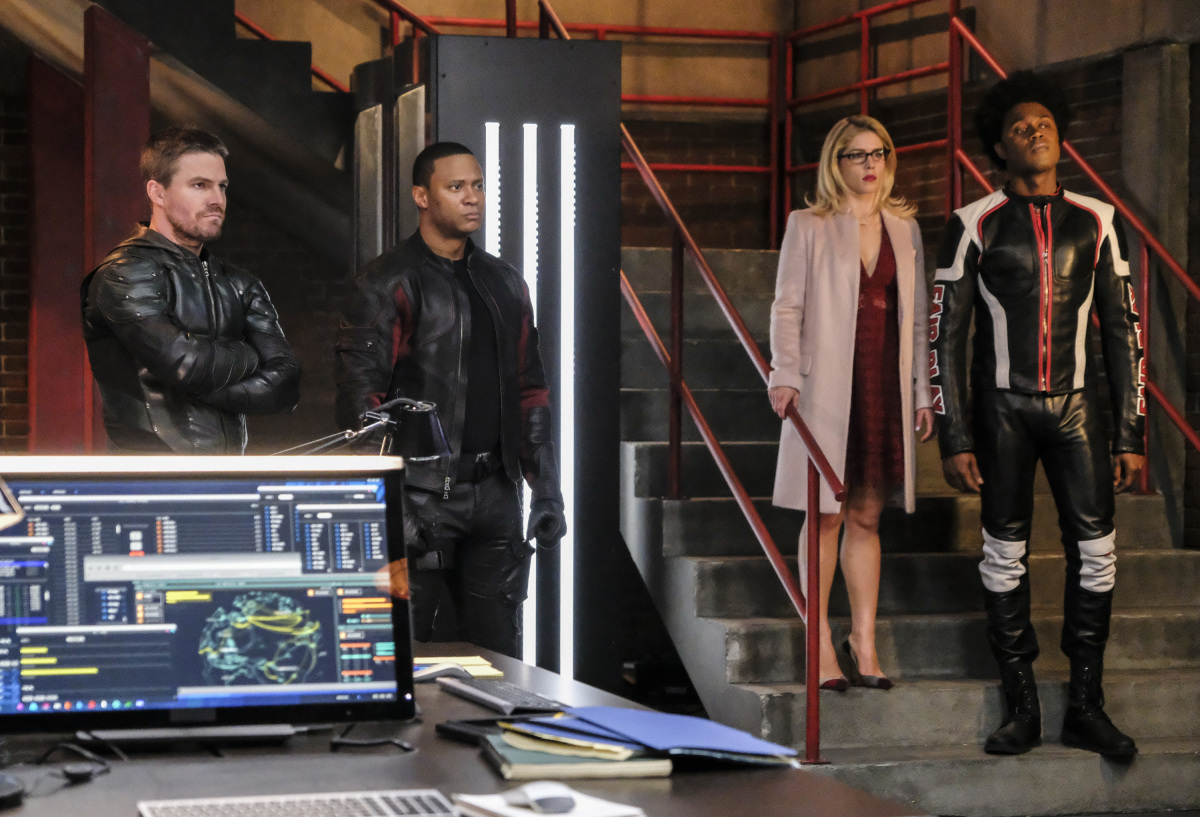 Picture 1 of 18
Arrow -- "All for Nothing" -- Image Number: AR612a_0035.jpg -- Pictured (L-R): Stephen Amell as Oliver Queen/Green Arrow, David Ramsey as John Diggle/Spartan, Emily Bett Rickards as Felicity and Echo Kellum as Curtis Holt/Mr. Terrific -- Photo: Bettina Strauss/The CW -- © 2018 The CW Network, LLC. All rights Reserved.
Hottest Stories from Around the Web