Don't Miss
// SC: Addition start ?> // SC: Addition end ?>
//SC: Additions start ?> //SC: Additions end ?>
FREQUENCY 1×03 "The Near-Far Problem" Photos
Frequency: "The Near-Far Problem"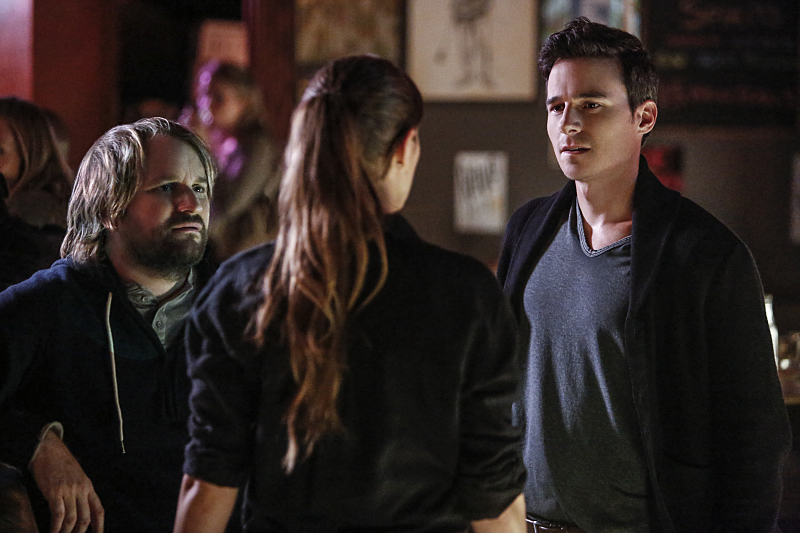 Episode Title: 1×03 "The Near-Far Problem"
Loglines: RAIMY UNCOVERS EVIDENCE IN THE THOMAS GOFF CASE
When Raimy (Peyton List) uncovers evidence in the Thomas Goff (guest star Michael Charles Roman "Grace and Frankie") case, she relays this information to Frank (Riley Smith) over the ham radio, which prompts him to take matters into his own hands while ignoring a strong warning from Satch (Mekhi Phifer).
Meanwhile, Gordo (Lenny Jacobson) talks Raimy into going out for a drink where she has an interesting encounter with Daniel (Daniel Bonjour), who still considers her a complete stranger and possible stalker.
Lastly, Raimy struggles to adapt to life without Julie (Devin Kelley), and Frank tries to adapt to life with her.
Additional: Anthony Ruivivar also stars. Nina Lopez-Corrado directed the episode written by Nancy Won.
Air Date: Original airdate 10/19/2016 on the CW Network.
Hottest Stories from Around the Web