Don't Miss
// SC: Addition start ?> // SC: Addition end ?>
//SC: Additions start ?> //SC: Additions end ?>
HOW TO GET AWAY WITH MURDER 3×07 Photos "Call It Mother's Intuition"
// SC: Addition start ?> // SC: Addition end ?>
THEY SAY A MOTHER KNOWS BEST
Annalise and her students take on a case defending siblings who have been charged with conspiracy to commit murder against their mother.
Meanwhile, Frank's actions lead to a painful consequence.
How to Get Away with Murder stars Academy Award®-nominee Viola Davis as Professor Annalise Keating, Billy Brown as Detective Nate Lahey, Alfred Enoch as Wes Gibbins, Jack Falahee as Connor Walsh, Aja Naomi King as Michaela Pratt, Matt McGorry as Asher Millstone, Karla Souza as Laurel Castillo, Charlie Weber as Frank Delfino, Liza Weil as Bonnie Winterbottom and Conrad Ricamora as Oliver Hampton.
"Call It Mother's Intuition" was written by Erika Harrison and was directed by Mike Smith.
Air Date: Thursday, November 3 (10:00-11:00 p.m. EDT), on ABC.


HOW TO GET AWAY WITH MURDER - "Call It Mother's Intuition"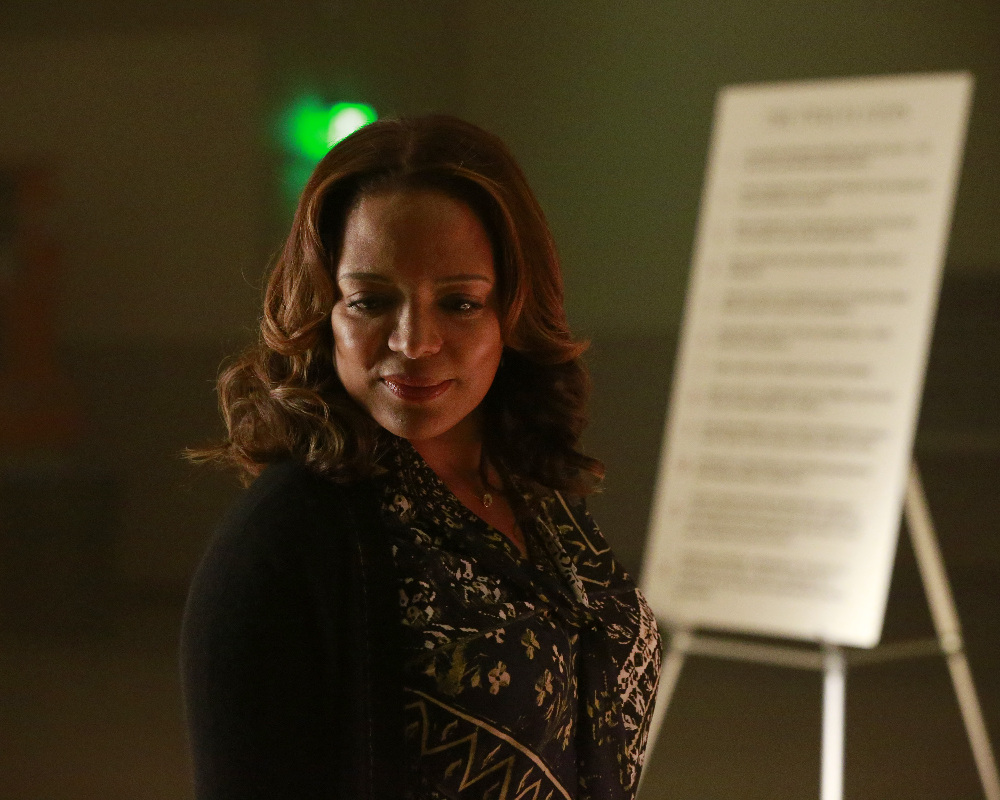 Picture 1 of 28
HOW TO GET AWAY WITH MURDER - "Call It Mother's Intuition" - Annalise and her students take on a case defending siblings who have been charged with conspiracy to commit murder against their mother. Meanwhile, Frank's actions lead to a painful consequence, on "How to Get Away with Murder," THURSDAY, NOVEMBER 3 (10:00-11:00 p.m. EDT), on the ABC Television Network. (ABC/Mitch Haaseth)LAUREN LUNA VELEZ
Hottest Stories from Around the Web