Don't Miss
// SC: Addition start ?> // SC: Addition end ?>
//SC: Additions start ?> //SC: Additions end ?>
HOW TO GET AWAY WITH MURDER Episode 4.06 "Stay Strong Mama" Photos
"STAY STRONG MAMA"
IT'S ONLY A LIE IF YOU GET CAUGHT
Episode 4.06 "Stay Strong, Mama" — Annalise forges ahead with her class action lawsuit and receives help from a former colleague.
Meanwhile, Laurel continues to investigate her father's company; Asher confronts Michaela about her odd behavior; and details about Isaac's past are revealed.
How to Get Away with Murder stars Viola Davis as Professor Annalise Keating, Billy Brown as Detective Nate Lahey, Jack Falahee as Connor Walsh, Aja Naomi King as Michaela Pratt, Matt McGorry as Asher Millstone, Karla Souza as Laurel Castillo, Charlie Weber as Frank Delfino, Liza Weil as Bonnie Winterbottom and Conrad Ricamora as Oliver Hampton.
"Stay Strong, Mama" was written by Morenike Balogun and directed by Cherie Nowlan.
Air Date: Thursday, November 2 (10:00-11:00 p.m. EDT), on ABC.
147621_0234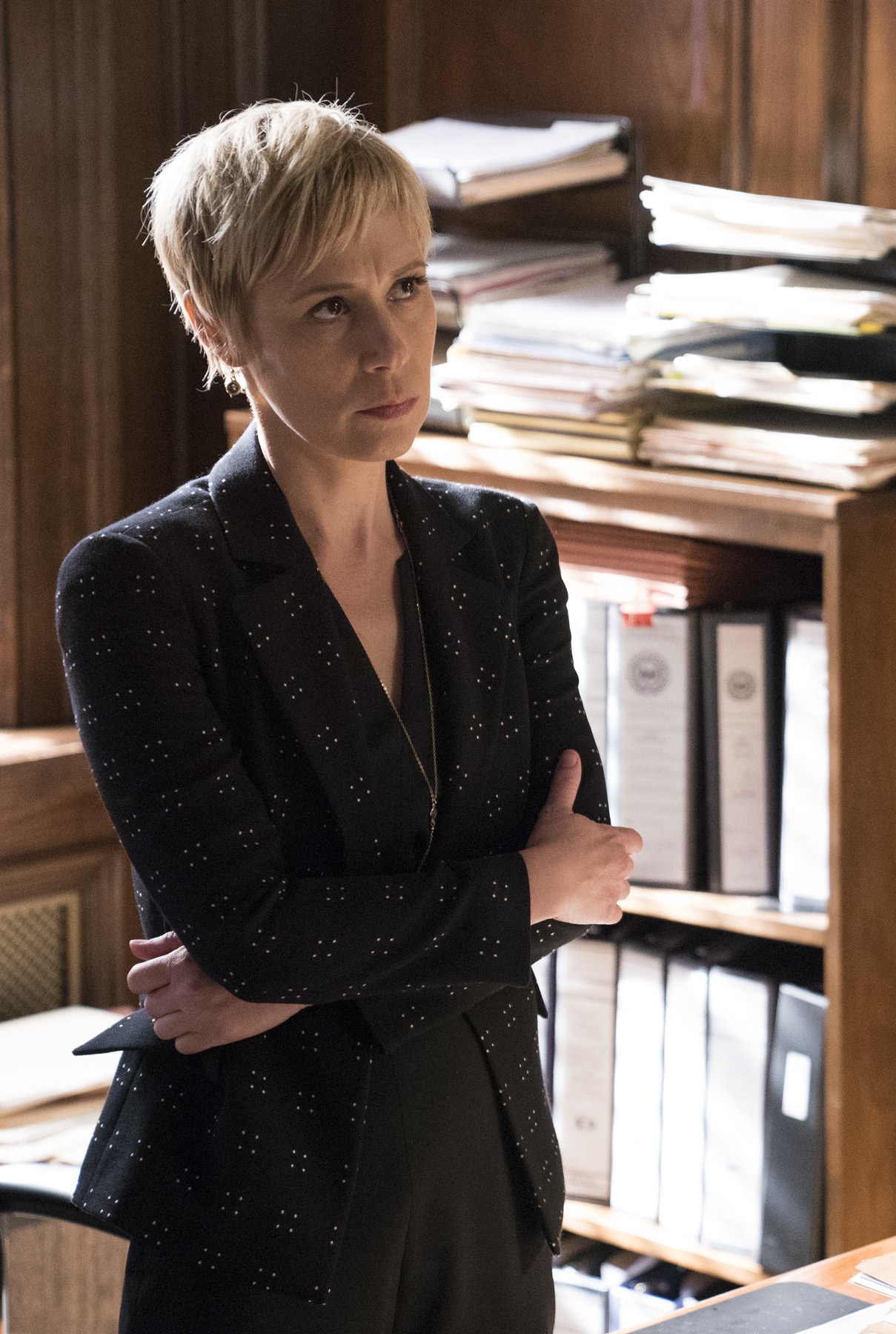 Picture 1 of 14
HOW TO GET AWAY WITH MURDER - "Stay Strong, Mama" - Annalise forges ahead with her class action lawsuit and receives help from a former colleague. Meanwhile, Laurel continues to investigate her father's company; Asher confronts Michaela about her odd behavior; and details about Isaac's past are revealed, on "How to Get Away with Murder," THURSDAY, NOV. 2 (10:00-11:00 p.m. EDT), on The ABC Television Network. (ABC/Mitch Haaseth) LIZA WEIL
Hottest Stories from Around the Web