Don't Miss
// SC: Addition start ?> // SC: Addition end ?>
//SC: Additions start ?> //SC: Additions end ?>
HOW TO GET AWAY WITH MURDER Episode 4×09 "He's Dead" Photos
HOW TO GET AWAY WITH MURDER "HE'S DEAD"
EMOTIONS REACH UNPRECEDENTED LEVELS WHILE ANNALISE DEALS WITH A DEVASTATING SITUATION AS LIVES HANG IN THE BALANCE
Episode 4×09 "He's Dead" — As a police investigation gets underway after Simon's accidental shooting, the "K4" deal with a new set of obstacles.
Meanwhile, a distraught Annalise finds herself in an unimaginable situation as Laurel and her baby struggle to cling to life. on "How to Get Away with Murder," THURSDAY, JAN. 18 (10:00-11:00 p.m. EST), on the ABC Television Network, streaming and on-demand.
"How to Get Away with Murder" stars Oscar®-winner Viola Davis as Professor Annalise Keating, Billy Brown as Detective Nate Lahey, Jack Falahee as Connor Walsh, Aja Naomi King as Michaela Pratt, Matt McGorry as Asher Millstone, Karla Souza as Laurel Castillo, Charlie Weber as Frank Delfino, Liza Weil as Bonnie Winterbottom and Conrad Ricamora as Oliver Hampton.
"He's Dead" was written by Abby Ajayi and directed by Jet Wilkinson.
Air Date: Thursday, January 18 (10:00-11:00 p.m. EST), on ABC.
HOW TO GET AWAY WITH MURDER - "He's Dead"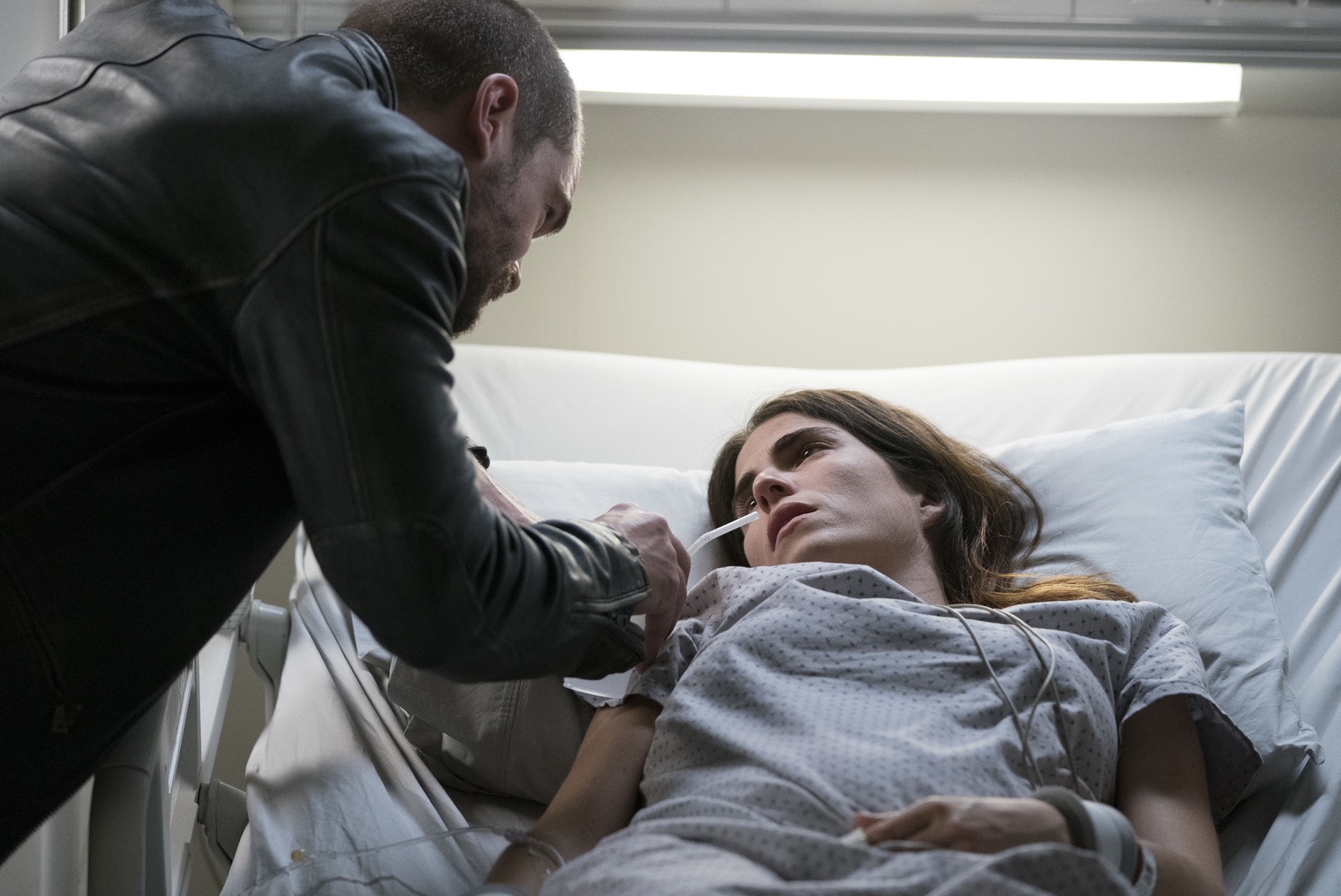 Picture 1 of 18
HOW TO GET AWAY WITH MURDER - "He's Dead" - As a police investigation gets underway after Simon's accidental shooting, the "K4" deal with a new set of obstacles. Meanwhile, a distraught Annalise finds herself in an unimaginable situation as Laurel and her baby struggle to cling to life on "How to Get Away with Murder," THURSDAY, JAN. 18 (10:00-11:00 p.m. EST), on the ABC Television Network. (ABC/Mitch Haaseth) CHARLIE WEBER, KARLA SOUZA
Hottest Stories from Around the Web