Don't Miss
// SC: Addition start ?> // SC: Addition end ?>
//SC: Additions start ?> //SC: Additions end ?>
GOTHAM 3×12 "Ghosts" Photos
GOTHAM EXPLORES THE THINGS THAT HAUNT US IN "GHOSTS"
Cameron Monaghan and Paul Reubens Return
"Ghost" — Falcone places a hit on Gordon after learning that he shot Mario. Gordon and Bullock discover a follower of Jerome (guest star Cameron Monaghan), who plans to bring him back to life.
Meanwhile, Penguin spirals out of control before the biggest television interview of his Mayoral career, and Bruce and Selina deal with Selina's mom's return to Gotham in the all-new "Mad City: Ghosts" episode of Gotham airing Monday, Jan. 16 (8:00-9:01 PM ET/PT) on FOX.
Gotham stars Ben McKenzie as Detective James Gordon, Donal Logue as Harvey Bullock, David Mazouz as Bruce Wayne, Morena Baccarin as Leslie Thompkins, Sean Pertwee as Alfred, Robin Lord Taylor as Oswald Cobblepot/The Penguin, Erin Richards as Barbara Kean, Camren Bicondova as Selina Kyle/the future Catwoman, Cory Michael Smith as Edward Nygma/the future Riddler, Jessica Lucas as Tabitha Galavan, Chris Chalk as Lucius Fox, Drew Powell as Butch Gilzean, Maggie Geha as the future Poison Ivy, Michael Chiklis as Detective Nathaniel Barnes, Benedict Samuel as Mad Hatter.
Guest cast includes Ivana Milicevic as Maria Kyle, Paul Reubens as Elijah Van Dahl, Cameron Monaghan as Jerome Valeska, John Doman as Carmine Falcone, David Dastmalchian as Dwight Pollard, PJ Marshall as Cole Clemons, Jan Maxwell as Margaret Hearst, Dave Quay as Tarquin.
Follow @ScreenSpy on Twitter | ScreenSpy on Facebook for more Gotham scoop and interviews.
GOTHAM "Mad City: Ghosts"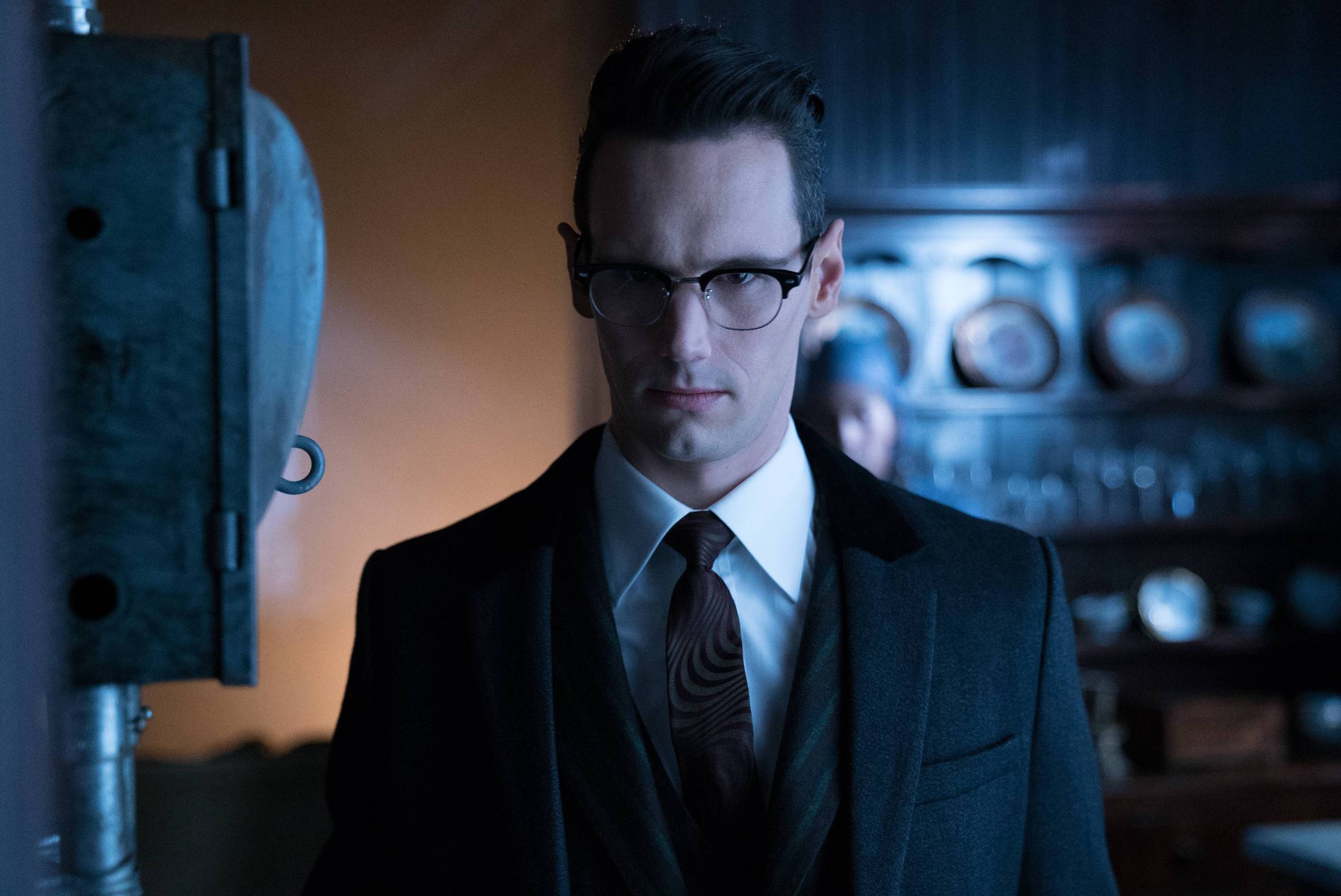 Hottest Stories from Around the Web