Don't Miss
// SC: Addition start ?> // SC: Addition end ?>
//SC: Additions start ?> //SC: Additions end ?>
HOW TO GET AWAY WITH MURDER 5×11 "Be the Martyr" Photos
Episode 5×11 "Be the Martyr"
TRUTH AND REGRET GO HAND-IN-HAND
Nate is on a mission to prove he was right about the culprit in his father's murder, while Bonnie begins to doubt herself; and Annalise turns the tables in the courtroom.
How to Get Away with Murder stars Academy Award® winner Viola Davis as Professor Annalise Keating, Billy Brown as Detective Nate Lahey, Jack Falahee as Connor Walsh, Aja Naomi King as Michaela Pratt, Matt McGorry as Asher Millstone, Karla Souza as Laurel Castillo, Charlie Weber as Frank Delfino, Liza Weil as Bonnie Winterbottom, Conrad Ricamora as Oliver Hampton, Rome Flynn as Gabriel Maddox, Amirah Vann as Tegan Price and Timothy Hutton as Emmett Crawford.
Guest starring is Melinda Page Hamilton as Agent Claire Telesco.
"Be the Martyr" was written by Matthew Cruz and directed by Alrick Riley.
Air Date: Thursday, Jan. 31 (10:00-11:00 p.m. EST), on ABC.
151075_7395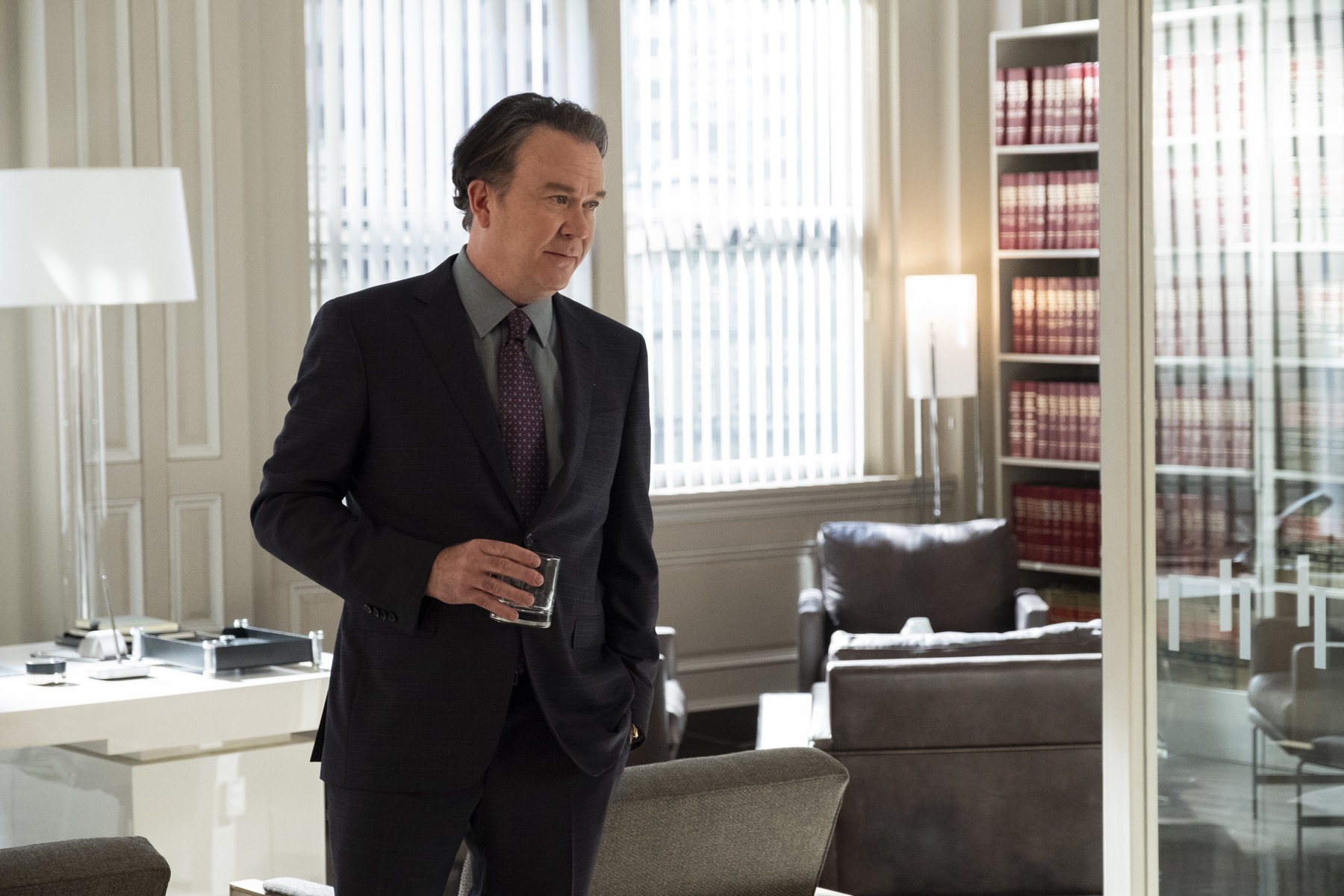 Picture 1 of 12
HOW TO GET AWAY WITH MURDER - "Be the Martyr" - Nate is on a mission to prove he was right about the culprit in his father's murder, while Bonnie begins to doubt herself; and Annalise turns the tables in the courtroom, on "How To Get Away with Murder," airing THURSDAY, JAN. 31 (10:00-11:00 p.m. EST), on The ABC Television Network. (ABC/Gilles Mingasson) TIMOTHY HUTTON
Hottest Stories from Around the Web