Don't Miss
// SC: Addition start ?> // SC: Addition end ?>
//SC: Additions start ?> //SC: Additions end ?>
QUANTICO 2×07 "LCFLUTTER" Photos
OWEN PUTS THE TRAINEES THROUGH THEIR TOUGHEST ASSIGNMENT YET—ENHANCED INTERROGATION TECHNIQUES
At the Farm, Owen teaches the trainees about enhanced interrogation techniques, and turns the tables on his students by putting himself in the hot seat.
Meanwhile, Shelby goes undercover. In the future, a new president is sworn in, and Miranda makes a tough choice.
Quantico stars Priyanka Chopra as Alex Parrish, Blair Underwood as Owen Hall, Aunjanue Ellis as Miranda Shaw, Jake McLaughlin as Ryan Booth, Johanna Braddy as Shelby Wyatt, Yasmine Al Massri as Nimah and Raina Amin, Russell Tovey as Harry Doyle and Pearl Thusi as Dayana Mampasi.
Guest starring are Marcia Cross as Vice President Haas, Aaron Diaz as Leon Velez, Tracy Ifeachor as Lydia Bates and David Lim as Sebastian Chen.
"LCFLUTTER" was written by Gideon Yago and directed by Steve Robin.
Air Date: Sunday, November 13 (10:00-11:00 p.m. EST), on ABC.
QUANTICO - "LCFLUTTER"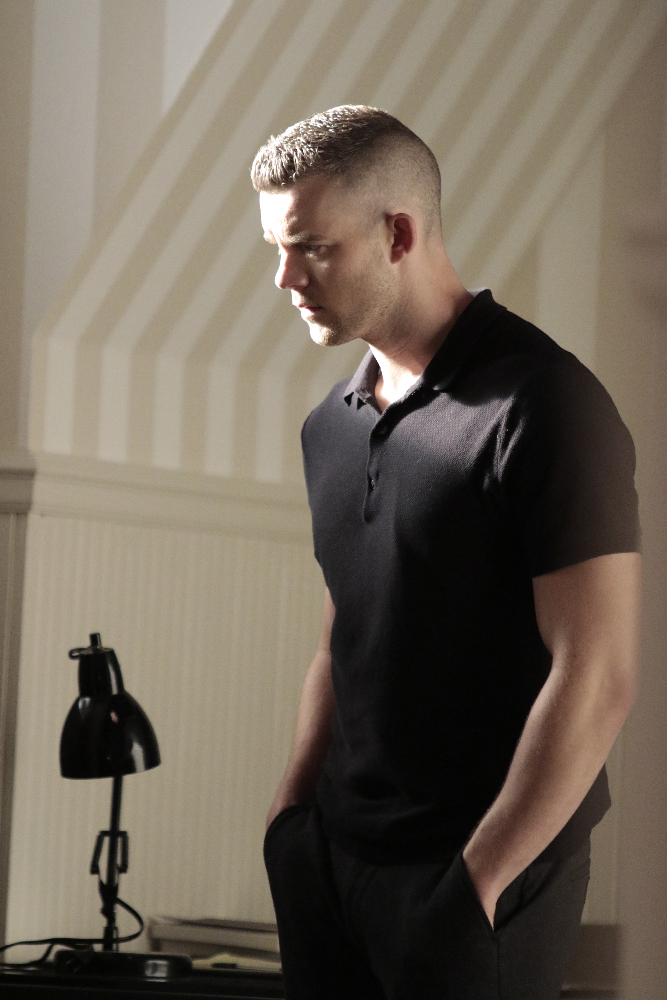 Picture 1 of 16
QUANTICO - "LCFLUTTER" - At the Farm, Owen teaches the trainees about enhanced interrogation techniques, and turns the tables on his students by putting himself in the hot seat. Meanwhile, Shelby goes undercover. In the future, a new President is sworn in and Miranda makes a tough choice, on "Quantico," airing SUNDAY, NOVEMBER 13 (10:00-11:00 p.m. EST), on the ABC Television Network. (ABC/Giovanni Rufino)RUSSELL TOVEY
Hottest Stories from Around the Web