Don't Miss
// SC: Addition start ?> // SC: Addition end ?>
//SC: Additions start ?> //SC: Additions end ?>
THE GIFTED 2×11 "meMento"
The Gifted Episode 2×11 "meMento"
LORNA BEGINS TO RECONSIDER
Reed worries as Lauren becomes intrigued by her ancestors and their violent powers.
Lorna begins to reevaluate her trust in the Inner Circle after figuring out the past of Reeva's new trainees.
Meanwhile, Benedict Ryan continues to encourage Jace to take action with the Purifiers.
Marcos asks Clarice to go to the Morlocks in search of information on the Inner Circle and Thunderbird gets a call from Evangeline.
Cast: Stephen Moyer as Reed Strucker; Amy Acker as Caitlin Strucker; Sean Teale as Eclipse/Marcos Diaz; Jamie Chung as Blink/Clarice Fong aka Clarice Ferguson; Coby Bell as Jace Turner; Emma Dumont as Polaris/Lorna Dane; Blair Redford as Thunderbird/John Proudstar; Natalie Alyn Lind as Lauren Strucker; Percy Hynes White as Andy Strucker; Skyler Samuels as Frost Sisters/Esme, Sophie and Phoebe; Grace Byers as Reeva Payge.
Air Date: Tuesday, Jan. 8 (9:00-10:00 PM ET/PT) on FOX.
THE GIFTED: Amy Acker in the "meMento" episode of THE GIFTED airing Tuesday, Jan. 8 (9:00-10:00 PM ET/PT) on FOX. ©2018 Fox Broadcasting Co. Cr: Annette Brown/FOX.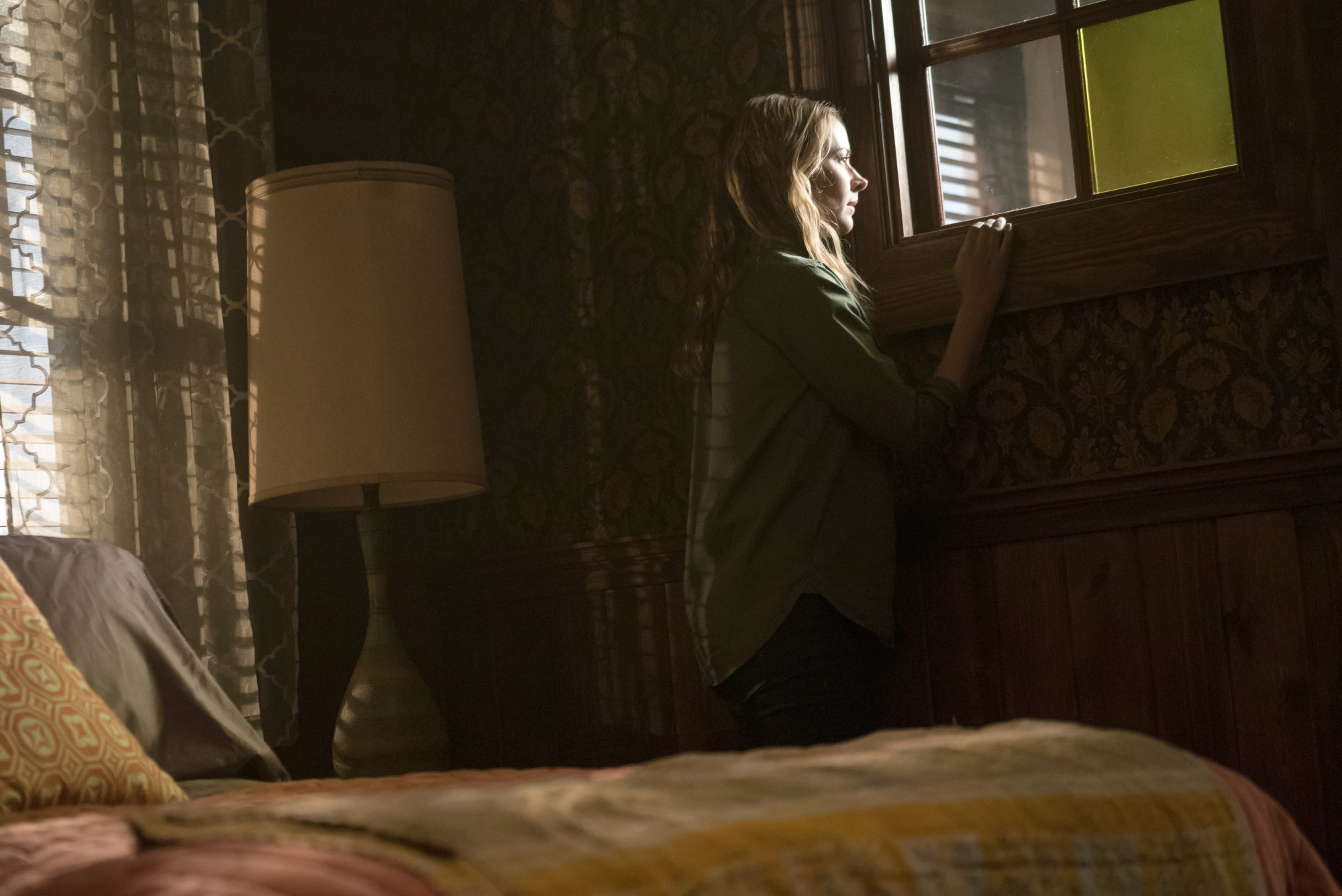 Hottest Stories from Around the Web