Don't Miss
// SC: Addition start ?> // SC: Addition end ?>
//SC: Additions start ?> //SC: Additions end ?>
THE PASSAGE 1×04 "Whose Blood is That?" Photos
The Passage Episode 1×04 "Whose Blood is That?"
THE PARANOIA SURROUNDING THE VIRALS REACHES A NEW HIGH
In an attempt to protect Amy, Wolgast convinces Sykes and Lear to let them outside of the facility for exercise.
As emotional flashbacks reveal Carter's life leading up to his death-row sentencing, Fanning's hold on those kept inside Project Noah grows stronger.
Meanwhile, the virals gain power over the facility's staff, leading Richards and Wolgast to reunite so they can take down a rogue soldier.
Cast: Mark Paul-Gosselaar as Brad Wolgast; Vincent Piazza as Clark Richards; Henry Ian Cusick as Dr. Jonas Lear; Saniyya Sidney as Amy Bellafonte; Jamie McShane as Tim Fanning; Brianne Howey as Shauna Babcock; Caroline Chikezie as Major Nichole Sykes; Emmanuelle Chriqui as Dr. Lila Kyle and McKinley Belcher III as Anthony Carter.
Guest Cast: Alain Uy as Dr. Pet; Kecia Lewis as Lacey Antoine; Elizabeth Alderfer as Rachel; Brett Gentile as Winston; Adam Aalderks as Paulson and Trieste Kelly Dunn as Sierra Thompson.
Air Date: Monday, Feb. 4 (9:00-10:00 PM ET/PT) on FOX.
THE PASSAGE: McKinley Belcher III in the "Who's Blood Is That?" episode of THE PASSAGE airing Monday, Feb. 4 (9:00-10:00 PM ET/PT) on FOX. © 2019 FOX Broadcasting. Cr: Erika Doss / FOX.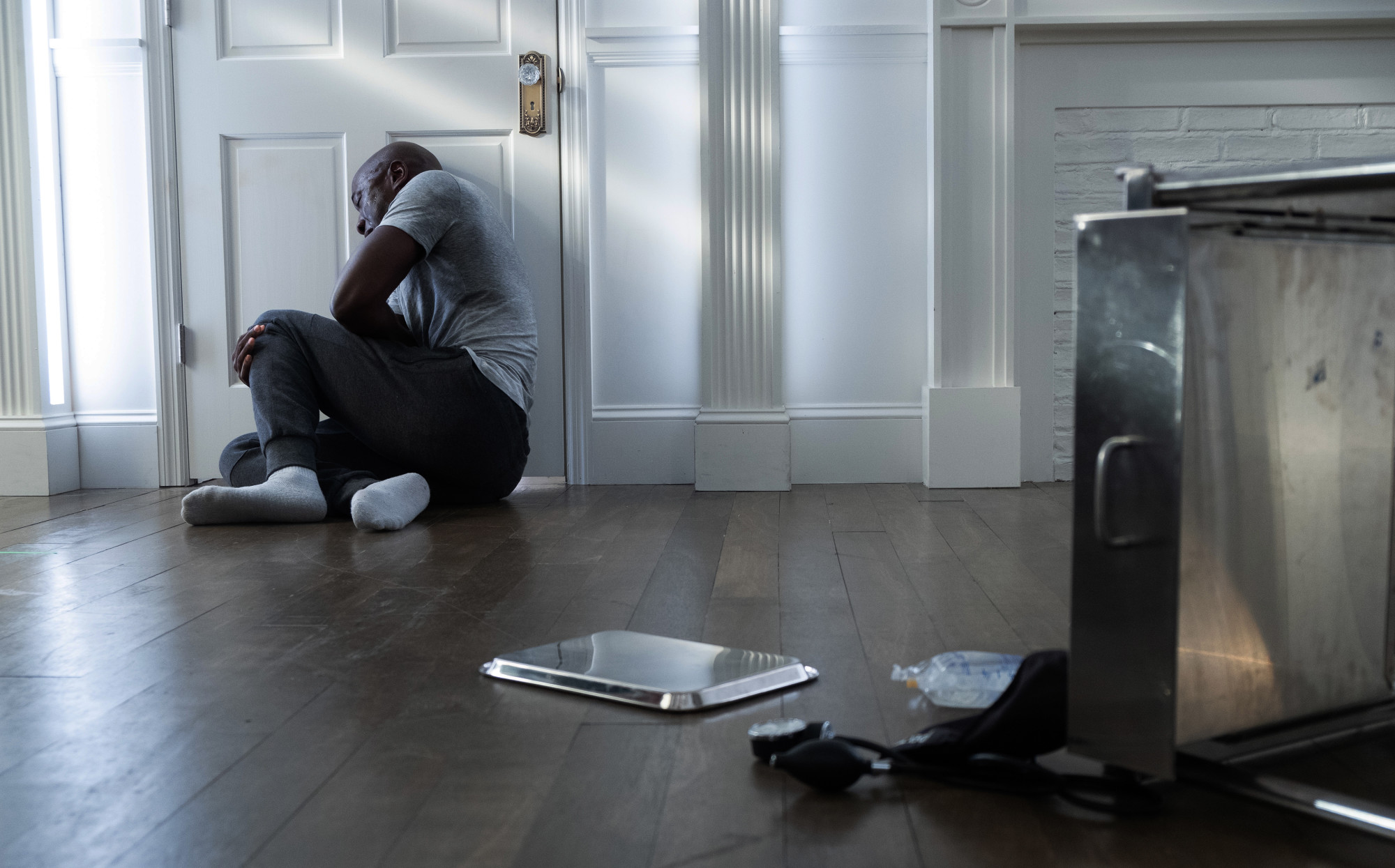 Hottest Stories from Around the Web