Don't Miss
// SC: Addition start ?> // SC: Addition end ?>
//SC: Additions start ?> //SC: Additions end ?>
THE ROOKIE 1×04 "The Switch" Photos
Episode 1×04 "The Switch"
IT'S TIME TO LEARN A FEW TRUTHS ABOUT EACH OTHER
The rookies are temporarily paired with new training officers, and Officer Nolan is paired with Officer Lopez.
When Nolan and Lopez track down an escaped criminal, they discover a little kindness goes a long way.
Meanwhile, Jackson is forced to face his fears when he is partnered with Officer Bradford, while Officer Chen and Nolan must face a hard truth.
The Rookie stars Nathan Fillion as John Nolan, Alyssa Diaz as Angela Lopez, Richard T. Jones as Sergeant Wade Grey, Titus Makin as Jackson West, Mercedes Mason as Captain Zoe Andersen, Melissa O'Neil as Lucy Chen, Afton Williamson as Talia Bishop and Eric Winter as Tim Bradford.
Guest starring is Steven Allerick as Bo Sokolovsky and Cameron Gharaee as Clyde.
"The Switch" was written by Vincent Angell and directed by Toa Fraser.
Air Date: Monday, Tuesday, Nov. 13 (10:00-11:00 p.m. EDT), on ABC.
150125_6112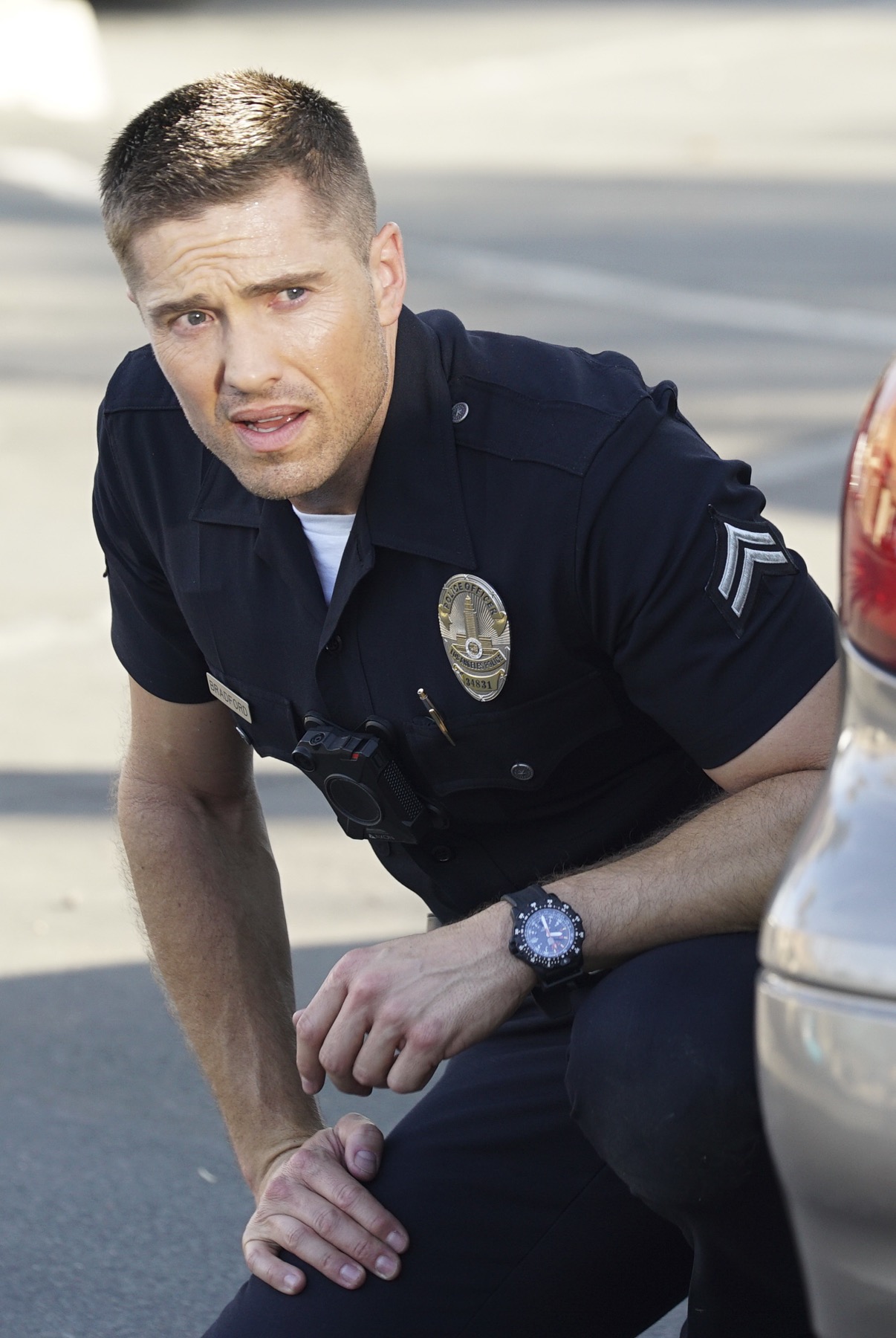 Picture 1 of 30
THE ROOKIE - "The Switch" - The rookies are temporarily paired with new training officers, and Officer Nolan is paired with Officer Lopez. When Nolan and Lopez track down an escaped criminal, they discover a little kindness goes a long way. Meanwhile, Jackson is forced to face his fears when he is partnered with Officer Bradford, while Officer Chen and Nolan must face a hard truth, on an all-new episode of "The Rookie," TUESDAY, NOV. 13 (10:00-11:00 p.m. EST), on The ABC Television Network. (ABC/Eric McCandless) ERIC WINTER
Hottest Stories from Around the Web