Don't Miss
// SC: Addition start ?> // SC: Addition end ?>
//SC: Additions start ?> //SC: Additions end ?>
THE ROOKIE 1×18 "Homefront" Photos
The Rookie Episode 1×18 "Homefront"
When one of their colleagues is arrested by Internal Affairs for lying on the witness stand, it leads to the release of three felons whose cases he worked on and the team being asked to check in on them now that they are free.
Meanwhile, Officer Nolan finds out he is being sued by a man who claims he used excessive force which led to an injury.
The Rookie stars Nathan Fillion as John Nolan, Alyssa Diaz as Angela Lopez, Richard T. Jones as Sergeant Wade Grey, Titus Makin as Jackson West, Mercedes Mason as Captain Zoe Andersen, Melissa O'Neil as Lucy Chen, Afton Williamson as Talia Bishop and Eric Winter as Tim Bradford.
Guest starring is Shawn Ashmore as Wesley Evers and Michael Beach as Commander Percy West.
"Homefront" was written by Bill Rinier and Natalie Callaghan, and directed by April Mullen.
Air Date: Tuesday, April 2 (10:00-11:00 p.m. EDT), on The ABC Television Network.
151427_0069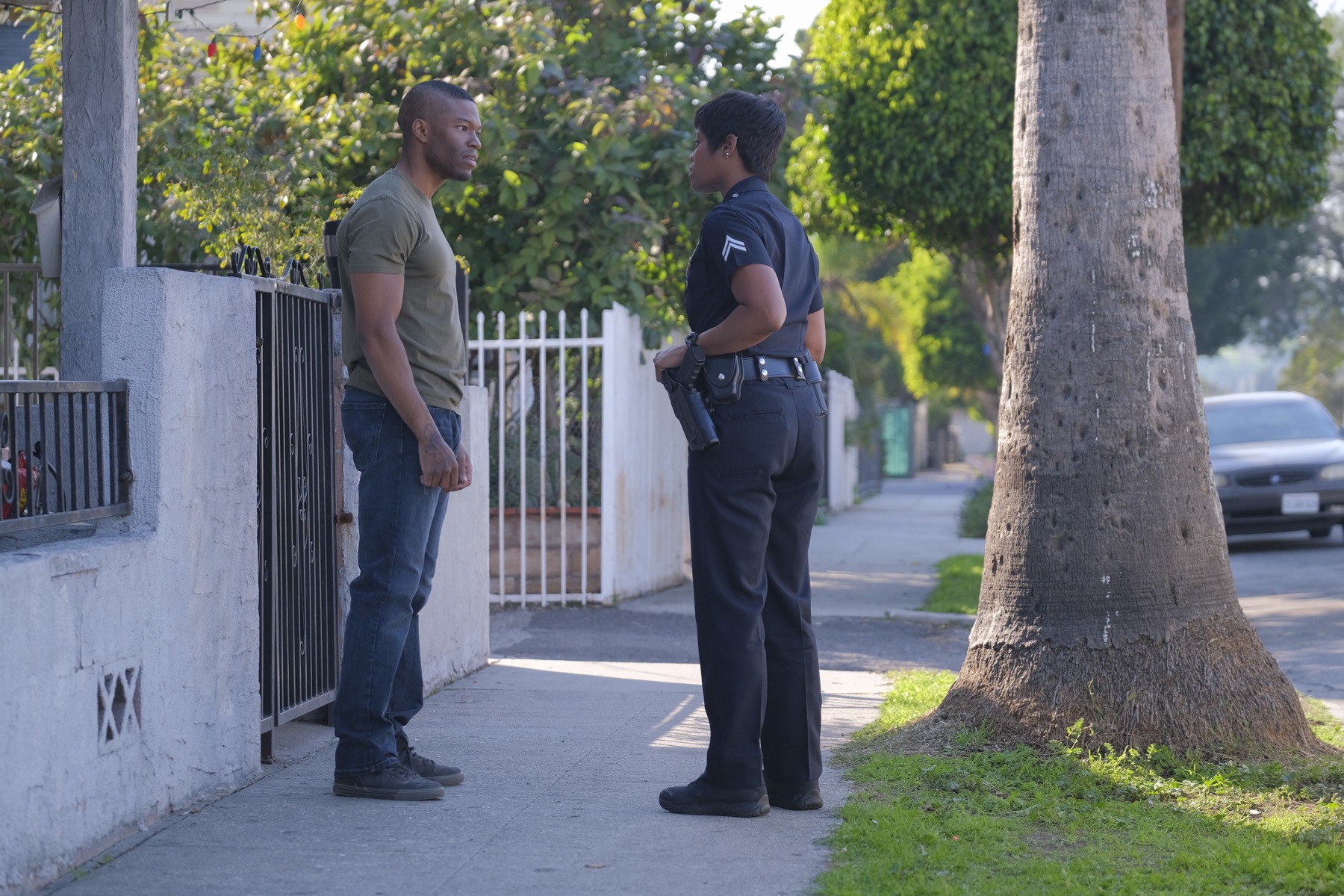 Picture 1 of 42
THE ROOKIE - "Homefront" - When one of their colleagues is arrested by Internal Affairs for lying on the witness stand, it leads to the release of three felons whose cases he worked on and the team being asked to check in on them now that they are free. Meanwhile, Officer Nolan finds out he is being sued by a man who claims he used excessive force which led to an injury on "The Rookie," airing TUESDAY, APRIL 2 (10:00-11:00 p.m. EDT), on The ABC Television Network. (ABC/Tony Rivetti) CALEB CASTILLE, AFTON WILLIAMSON
Hottest Stories from Around the Web