Don't Miss
// SC: Addition start ?> // SC: Addition end ?>
//SC: Additions start ?> //SC: Additions end ?>
HOW TO GET AWAY WITH MURDER 2X10 IMAGES: "What Happened to You, Annalise?"
// SC: Addition start ?> // SC: Addition end ?>
How to Get Away With Murder returns on February 11 with "What Happened to You, Annalise?"
The episode will see the Keating 5 struggling to cope during the aftermath of Annalise's shooting.
ABC teases that while While Wes and the gang deal with the fallout from that fateful night in the weeks following the shooting, Annalise is faced with a complicated road to recovery.
We've got a collection of images to share from the Winter Premiere below.
Follow @ScreenSpy on Twitter | ScreenSpy on Facebook for more How to Get Away … scoop.
How to Get Away With Murder returns Thursday February 11 (10:00-11:00 p.m. EST) on the ABC Television Network.
HOW TO GET AWAY WITH MURDER - "What Happened to You, Annalise?"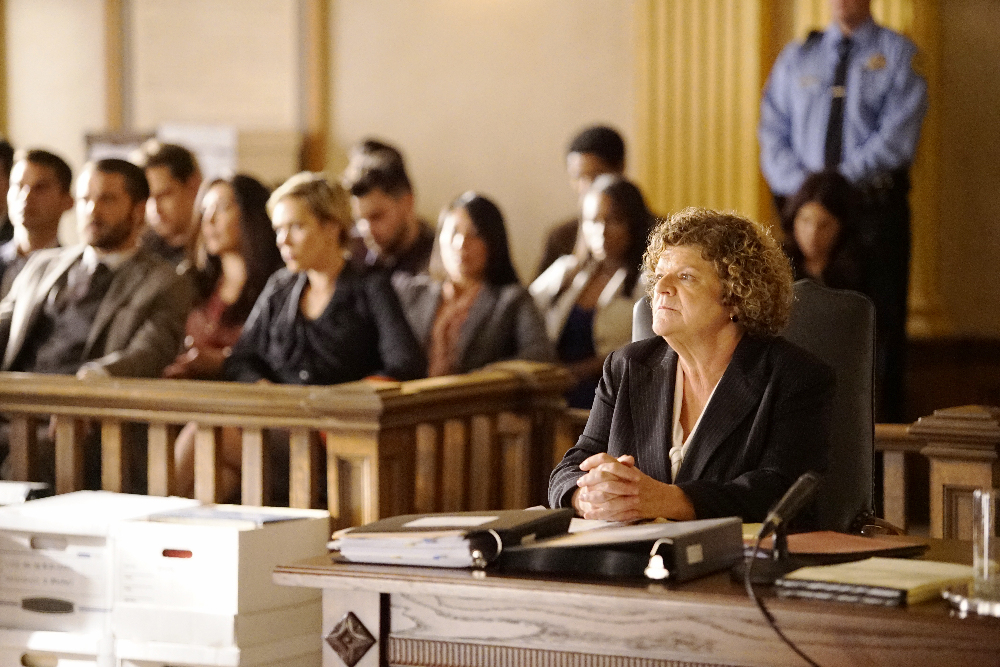 Picture 1 of 31
HOW TO GET AWAY WITH MURDER - "What Happened to You, Annalise?" - A few weeks have passed since Wes shot Annalise. Wes and The Keating 5 deal with the fallout from that night, as Annalise is faced with a complicated road to recovery on "How to Get Away with Murder," THURSDAY FEBRUARY 11 (10:00-11:00 p.m. EST) on the ABC Television Network. (ABC/Kelsey McNeal)MARY PAT GLEASON
Hottest Stories from Around the Web