Don't Miss
// SC: Addition start ?> // SC: Addition end ?>
//SC: Additions start ?> //SC: Additions end ?>
IMAGES: Scream Queens 1×01 Pilot
// SC: Addition start ?> // SC: Addition end ?>
Get ready to scream! Scream Queens, a new genre-bending comedy-horror anthology series is about to hit our screens this September.
From Ryan Murphy, Brad Falchuk, Ian Brennan and Dante Di Loreto, the executive producers of Glee and American Horror Story, the new series looks every inch a weird but OMG like srsly watchable amalgamation of both shows.
The new series stars Emma Roberts, Jamie Lee Curtis, Lea Michele, Abigail Breslin, Keke Palmer, Oliver Hudson, Skyler Samuels, Nasim Pedrad, Diego Boneta, Glen Powell, Billie Lourd, and Lucien Laviscount.
Guest stars include Arian Grande, Nick Jonas and Niecy Nash.
Scream Queens 15-episode first installment will premiere Fall 2015 on FOX.
If you missed out on the first look trailer we unveiled over Twitter yesterday, you can catch it, along with just-released images from the pilot episode, below.
Follow @ScreenSpy on Twitter | ScreenSpy on Facebook for more Scream Queens scoop and interviews.
SCREAM QUEENS: Emma Roberts as Chanel Oberlin on SCREAM QUEENS premiering September 2015 on FOX. ©2015 Fox Broadcasting Co. CR: Steve Dietl/FOX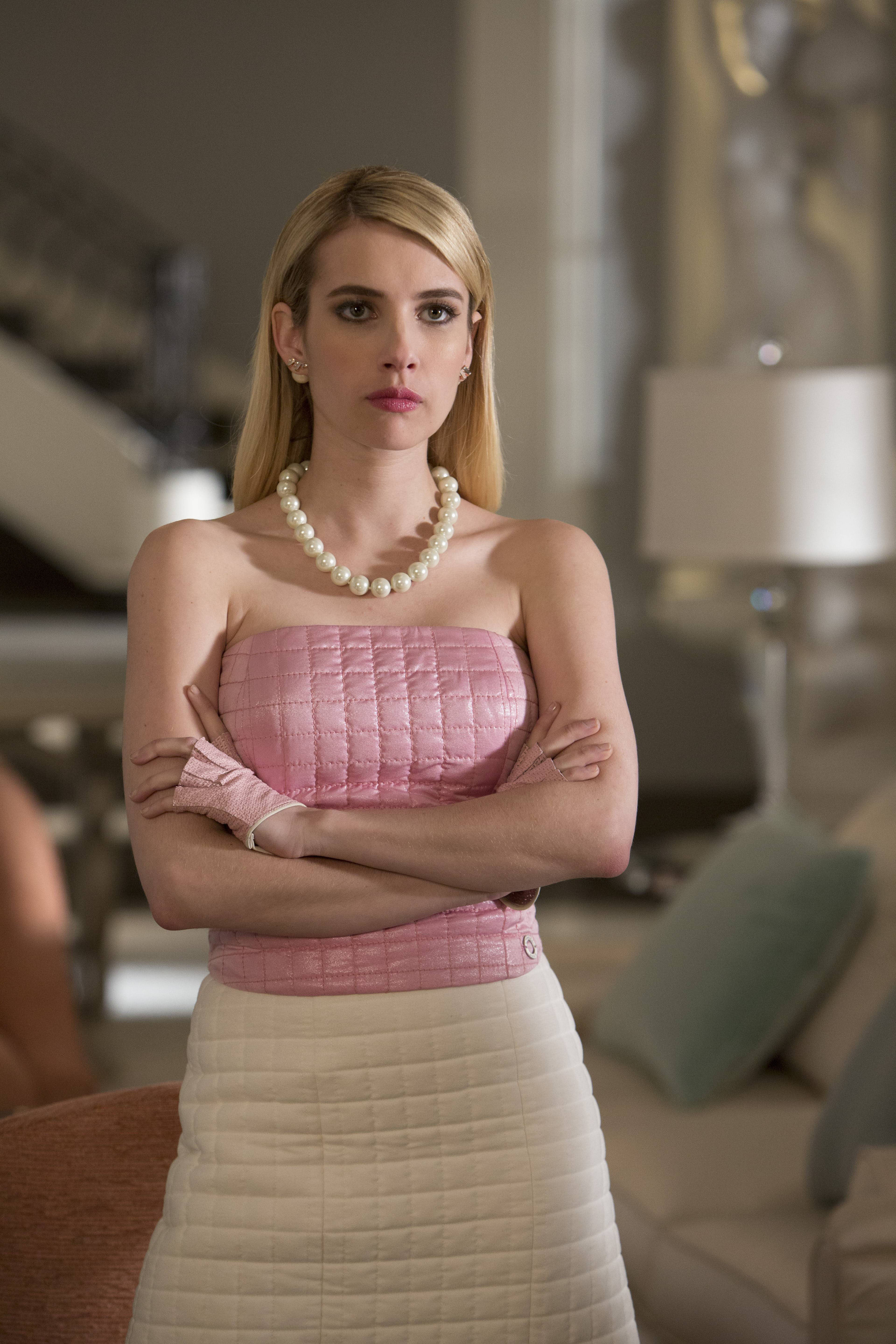 Hottest Stories from Around the Web