Don't Miss
// SC: Addition start ?> // SC: Addition end ?>
//SC: Additions start ?> //SC: Additions end ?>
QUANTICO 1×04 IMAGES: "Kill"
// SC: Addition start ?> // SC: Addition end ?>
There's no doubt that our friends at ABC can be a little generous when it comes to promo photos for new conspiracy drama Quantico, but we're not complaining.
Our latest gallery contains 59 (yes you read that correctly) photos from the show's upcoming Oct. 18 installment.
The network teases that in "Kill," during their Quantico training, the recruits are tasked with performing a hostage rescue training exercise that shakes Alex, making her question her ability and whether she should quit Quantico.
While in the future, Alex continues to search for clues, finding one that questions the innocence of one of her closest classmates.
But is her clue really what she thinks? No one is who they seem.
Catch our full gallery below.
The "Kill" episode of Quantico airs Sunday Oct. 18 (8:00 – 9:00 pm) on ABC.
Follow @ScreenSpy on Twitter | ScreenSpy on Facebook for more Quantico scoop.
QUANTICO - "Kill"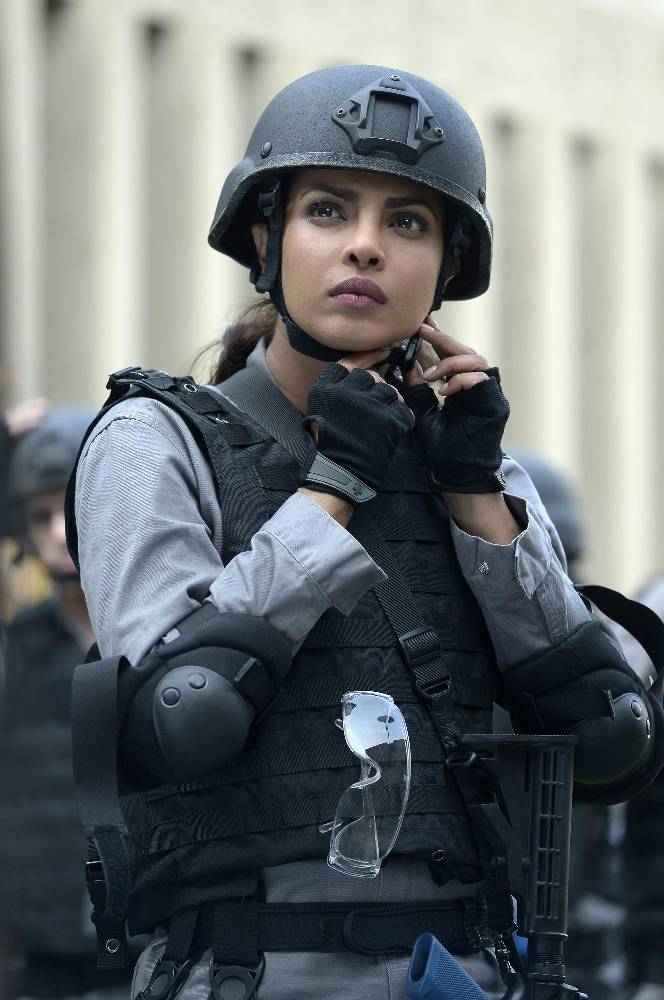 Picture 1 of 59
QUANTICO - "Kill" - At Quantico, the recruits are tasked with performing a hostage rescue training exercise that shakes Alex, making her question her ability and whether she should quit Quantico. While in the future, Alex continues to search for clues, finding one that questions the innocence of one of her closest classmates. But is her clue really what she thinks? No one is who they seem, on "Quantico," SUNDAY, OCTOBER 18 (10:01-11:00 p.m., ET) on the ABC Television Network. (ABC/Phillipe Bosse)PRIYANKA CHOPRA
Hottest Stories from Around the Web