Don't Miss
// SC: Addition start ?> // SC: Addition end ?>
//SC: Additions start ?> //SC: Additions end ?>
THE WALKING DEAD 7×01 Photos "The Day Will Come When You Won't Be"
They've been embargoed until now, but AMC has cleared the way for us to officially release 36 new photos from last night's harrowing Season 7 Premiere "The Day Will Come When You Won't Be."
You won't find any spoilers in this article, apart from those clues you might pick up in our gallery, but check out our full recap of the episode HERE for a spoiler filled review of last night's goings on.
The Walking Dead continues Sundays on AMC at 9/8c.
Follow @ScreenSpy on Twitter | ScreenSpy on Facebook for more Walking Dead scoop and interviews.
THE WALKING DEAD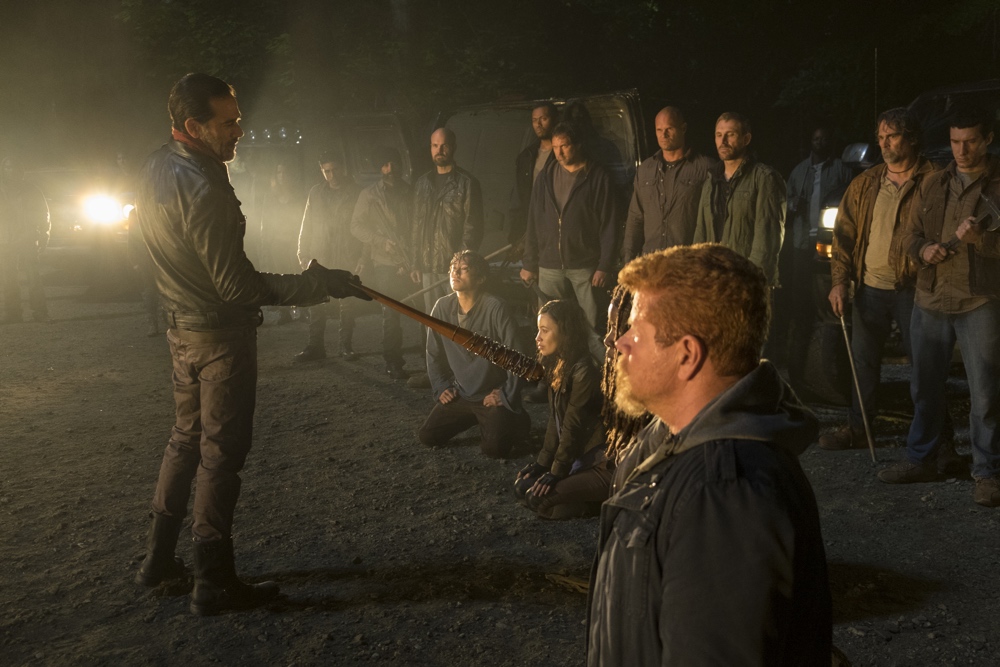 Picture 1 of 36
>>> NOT TO BE USED UNTIL 10/24/16 at 1:00 AM EST <<< Jeffrey Dean Morgan as Negan, Michael Cudlitz as Sgt. Abraham Ford, Danai Gurira as Michonne, Norman Reedus as Daryl Dixon, Christian Serratos as Rosita Espinosa, Steven Yeun as Glenn Rhee - The Walking Dead _ Season 7, Episode 1 - Photo Credit: Gene Page/AMC
Hottest Stories from Around the Web