Cameron Reveals a Magician's Secret in "Forced Perspective"
BY

Jennifer Griffin

Published 4 years ago
Deception returns on Sunday with "Forced Perspective," an episode that finds Cameron still attempting to make inroads into the FBI while his brother Johnny languishes behind bars.
While Johnny is sure a breakout represents his best bid for freedom, Cameron remains convinced that securing a permanent place as an advisor within the FBI will, in turn, make them more amenable to looking into his brother's strange case.
What better way to prove his worth than assisting in a new case involving a reality show in which a contestant doesn't realize he is killing the other participants — for real — with a lethal neurotoxin.
It isn't long before the team recognize the handiwork of Sasha, a mysterious Russian mob boss with a peculiar and deadly agenda. With Sasha's true identity still a mystery, Kay and the FBI team only have the young contestant to go on. But when Cameron sees similarities between the young man, framed for a murder he didn't commit, and his own brother's situation, he is prompted to go above and beyond what is expected of him to help.
However his 'helpful' actions quickly cause headaches within the bureau, and he suddenly finds himself on the brink of being expelled permanently.
Deception stars Jack Cutmore-Scott as Cameron Black/Jonathan Black, Ilfenesh Hadera as Kay Daniels, Lenora Crichlow as Dina Clark, Amaury Nolasco as FBI Agent Mike Alvarez, Justin Chon as Jordan Kwon, Laila Robins as FBI Agent Deakins and Vinnie Jones as Gunter Gustafsen.
"Forced Perspective" was written by Chris Fedak and directed by Michael Lehmann.
It airs Sunday, March 18 (10:01–11:00 p.m. EDT), on ABC.
Follow our official Twitter @ScreenSpy for more Deception scoop, and catch our complete photo gallery from the episode below.
DECEPTION - "Forced Perspective"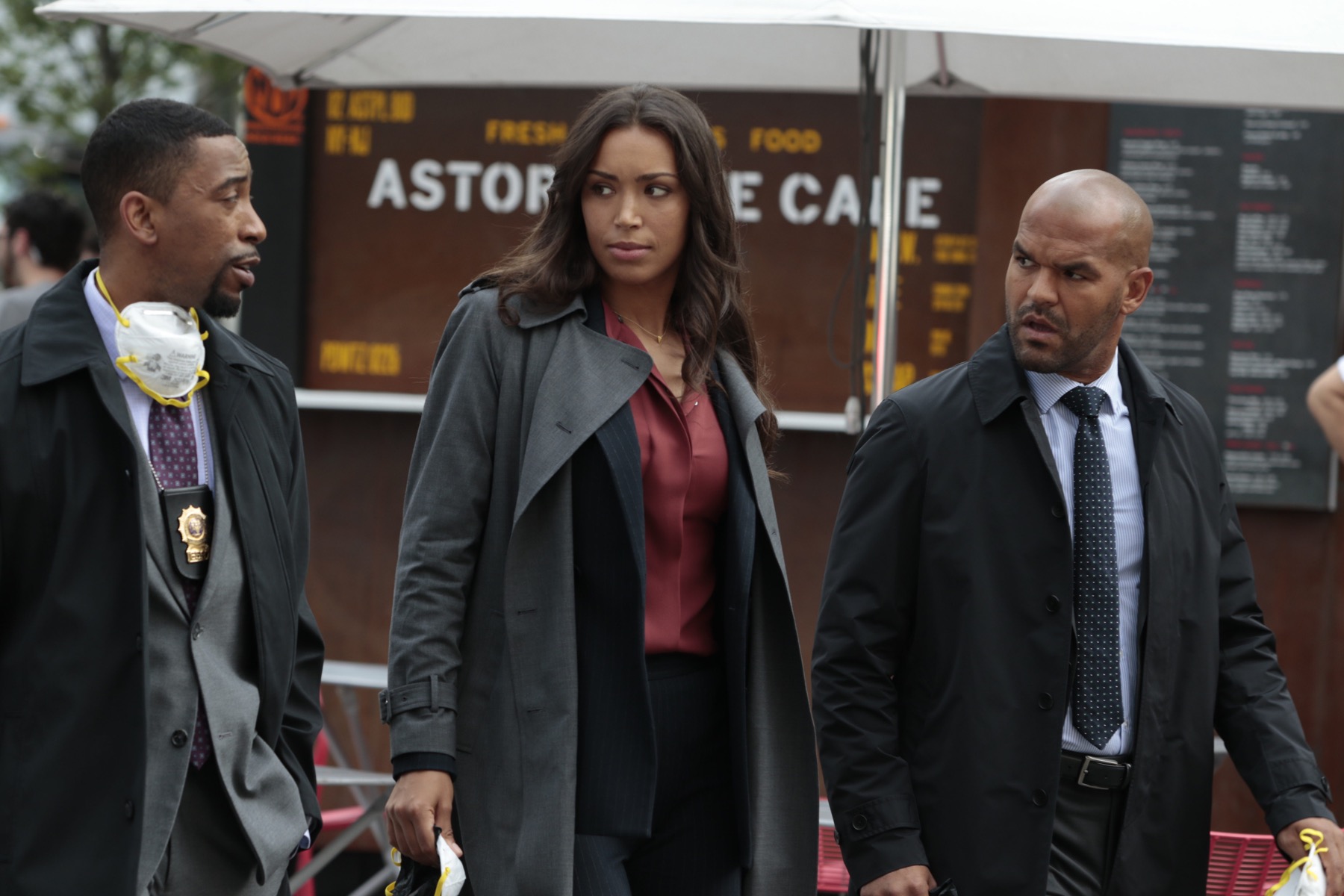 Picture 1 of 24
DECEPTION - "Forced Perspective" - As Cameron continues to focus on helping his brother, he and Kay get to work on a case that has unknowing tourists participating in a reality show - yet it's anything but real, it's deadly, on "Deception," airing SUNDAY, MARCH 18 (10:01-11:00 p.m. EDT), on The ABC Television Network. (ABC/Giovanni Rufino)NATHAN JAMES, ILFENESH HADERA, AMAURY NOLASCO
CHICAGO FIRE 6.16 "The One That Matters Most" Photos
READ NEXT