DECEPTION Scoop: Cam and Johnny Attempt an Impossible Break Out in "Escapology"
BY

Jennifer Griffin

Published 4 years ago
Cameron and the Deception team's next assignment finds them searching for a way to free a young docent, trapped inside an art museum exhibit of priceless paintings that are rigged to blow at any moment.
Meanwhile, an unknown mastermind watches through the museum's cameras, and instructs the museum's director to pay an outrageous sum for the safe relief of the woman and the art.
While Cameron, Dina, Jordan and Gunter prepare an elaborate plan to first break in and then break out of the sealed enclosure, they are aware that the feat has only ever previously been performed by one man, and that man is currently sharing a prison with Cam's brother Johnny.
However when Johnny attempts to get his fellow inmate on board with a rescue operation, the other man demands a favor that soon attracts the attention of a far more dangerous criminal.
Meanwhile, as Kay and Mike work to keep the docent calm, the owners of 4 expensive paintings trapped inside along with her begin to cause a fuss at the crime scene, and it isn't long before Cameron finds himself in a race against a ticking bomb to rescue both the young woman, and the art collection.
Meanwhile, as they work together, Cameron's teammate Dina, and Kay's FBI partner Mike grow closer together.
"Escapology" is the old fashioned heist/escape episode you didn't know you wanted.
Deception stars Jack Cutmore-Scott as Cameron Black/Jonathan Black, Ilfenesh Hadera as Kay Daniels, Lenora Crichlow as Dina Clark, Amaury Nolasco as Mike Alvarez, Justin Chon as Jordan Kwon, Laila Robins as Special Agent Deakins and Vinnie Jones as Gunter Gustafsen
"Escapology" was written by Elizabeth Peterson and directed by Mike Smith.
It airs Sunday, March 25 (10:01–11:00 p.m. EDT), on ABC.
Follow our official Twitter @ScreenSpy for more exclusive Deception scoop.
DECEPTION - "Escapology"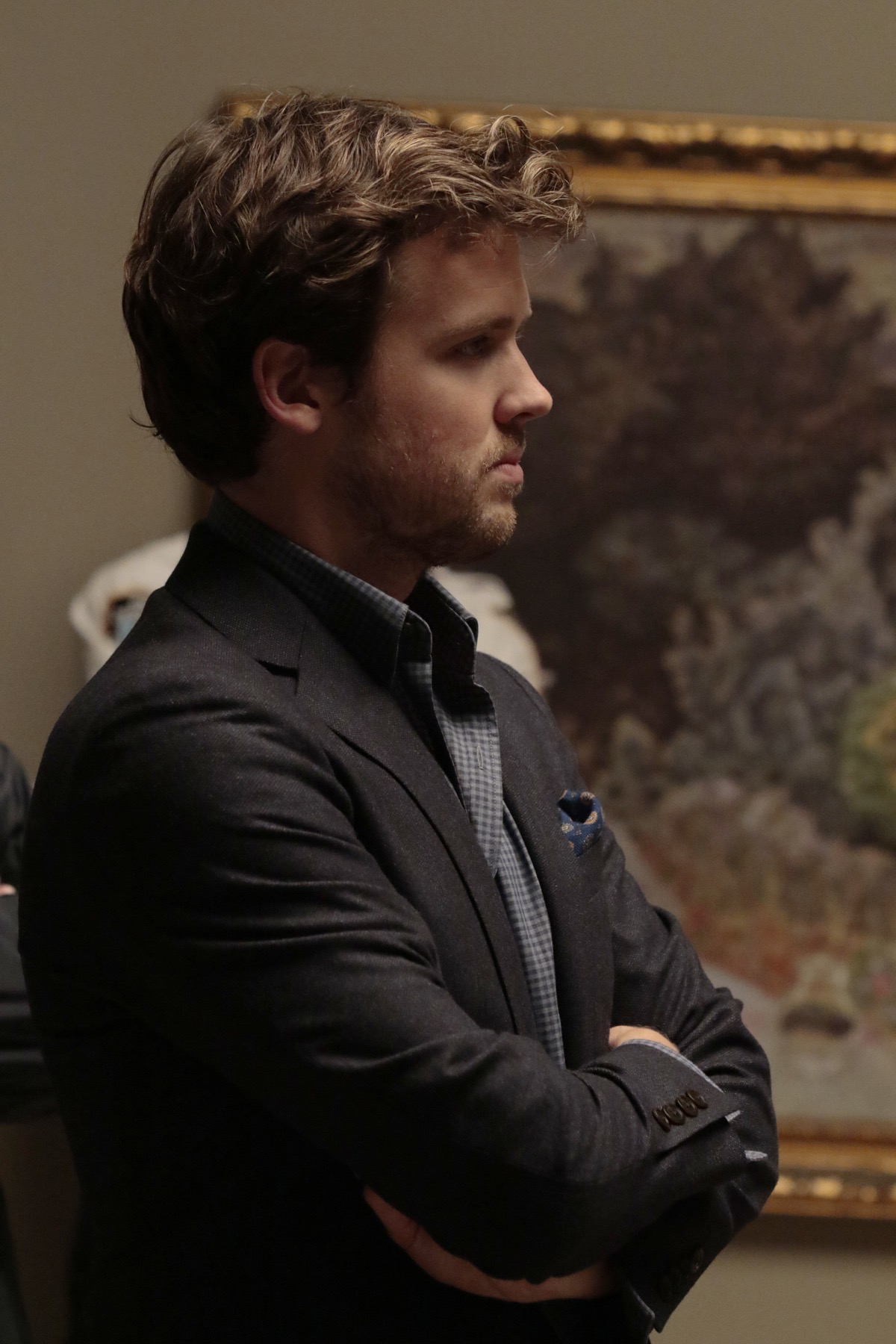 Picture 20 of 20
DECEPTION - "Escapology" - When an art museum docent is held hostage, Kay enlists Cameron and his team to help rescue her using the art of escapology, on "Deception," airing SUNDAY, MARCH 25 (10:01-11:00 p.m. EDT), on The ABC Television Network. (ABC/Giovanni Rufino)JACK CUTMORE
TIMELESS Scoop: The Clockblockers Find Romance in 1940's Hollywood
READ NEXT