DECEPTION 1.04 "Divination" Photos
BY

Jennifer Griffin

Published 4 years ago
DECEPTION "DIVINATION"
THE TEAM TAKES DOWN AN INTERNATIONAL ARMS DEALER
Episode 1×04 "Divination" — When a psychic is murdered, Kay and Cam investigate only to learn she had a partner who's now on the run.
Enlisting her help, Cameron and the team take down an international arms dealer.
Deception stars Jack Cutmore-Scott as Cameron Black/Jonathan Black, Ilfenesh Hadera as Kay Daniels, Lenora Crichlow as Dina Clark, Amaury Nolasco as FBI Agent Mike Alvarez, Justin Chon as Jordan Kwon, Laila Robins as FBI Agent Deakins and Vinnie Jones as Gunter Gustafsen.
"Divination" was written by Kai Yu Wu and directed by Kevin Tancharoen.
Air Date: Sunday, April 1 (10:01–11:00 p.m. EDT), on ABC.
DECEPTION - "Divination"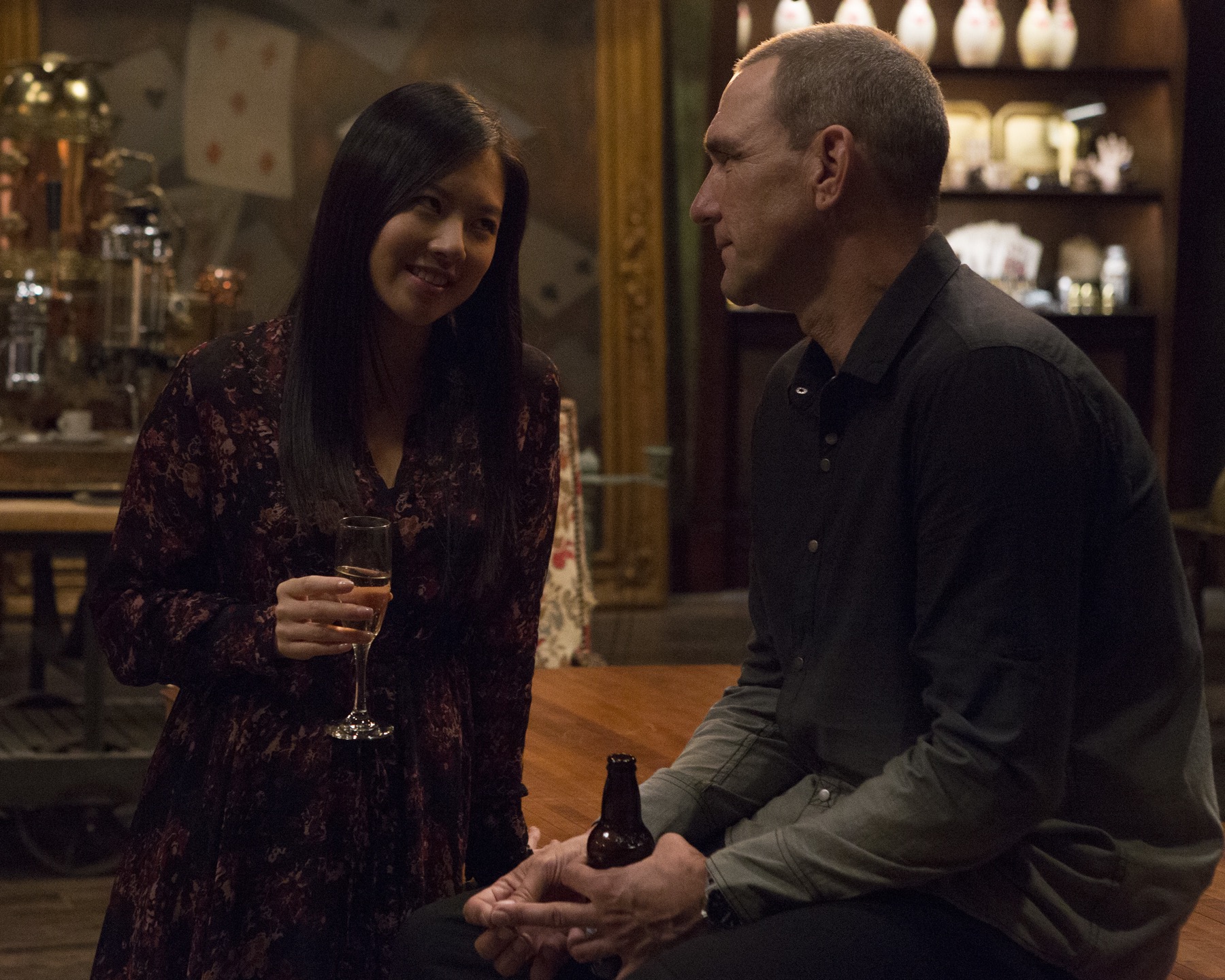 Picture 1 of 25
DECEPTION - "Divination" - When a psychic is murdered, Kay and Cam investigate only to learn she had a partner who's now on the run. Enlisting her help, Cameron and the team take down an international arms dealer, on "Deception," airing SUNDAY, APRIL 1 (10:01-11:00 p.m. EDT), on The ABC Television Network. (ABC/Giovanni Rufino)CHRISTINE KO, VINNIE JONES
DECEPTION 1.05 "Masking" Photos
READ NEXT