First look photos (and quite a lot of them) from How to Get Away With Murder's season 4 premiere have finally landed.
The show returns on Sept. 28, along with your other #TGIT faves, and will see Annalise in a contemplative mood. However, in order to move on with her life she will be forced to make a tough decision.
The episode is called "I'm Going Away" and the full synopsis from our weekly episode guide, along with our bumper sized gallery, follows below.
Episode 4×01 "I'm going Away" — In the wake of Wes' tragic death, Annalise returns to her family home to pick up the pieces of her shattered life, and realizes that, in order to rebuild, she must make a tough and shocking decision.
Meanwhile, "the Keating 4" all face an uncertain future while Laurel becomes obsessed with finding out what actually happened to Wes the night he died.
In a flash-forward, a terrifying crime is committed and everyone is a suspect.
How to Get Away with Murder stars Academy Award-winner Viola Davis as Professor Annalise Keating, Billy Brown as Detective Nate Lahey, Jack Falahee as Connor Walsh, Aja Naomi King as Michaela Pratt, Matt McGorry as Asher Millstone, Karla Souza as Laurel Castillo, Charlie Weber as Frank Delfino, Liza Weil as Bonnie Winterbottom and Conrad Ricamora as Oliver Hampton.
"I'm Going Away" was written by Pete Nowalk and was directed by Jet Wilkinson.
It airs Thursday, September 28 (10:00-11:00 p.m. EDT) on ABC.
Follow @ScreenSpy on Twitter | ScreenSpy on Facebook for more How to Get Away … scoop this season.
HOW TO GET AWAY WITH MURDER - "I'm Going Away"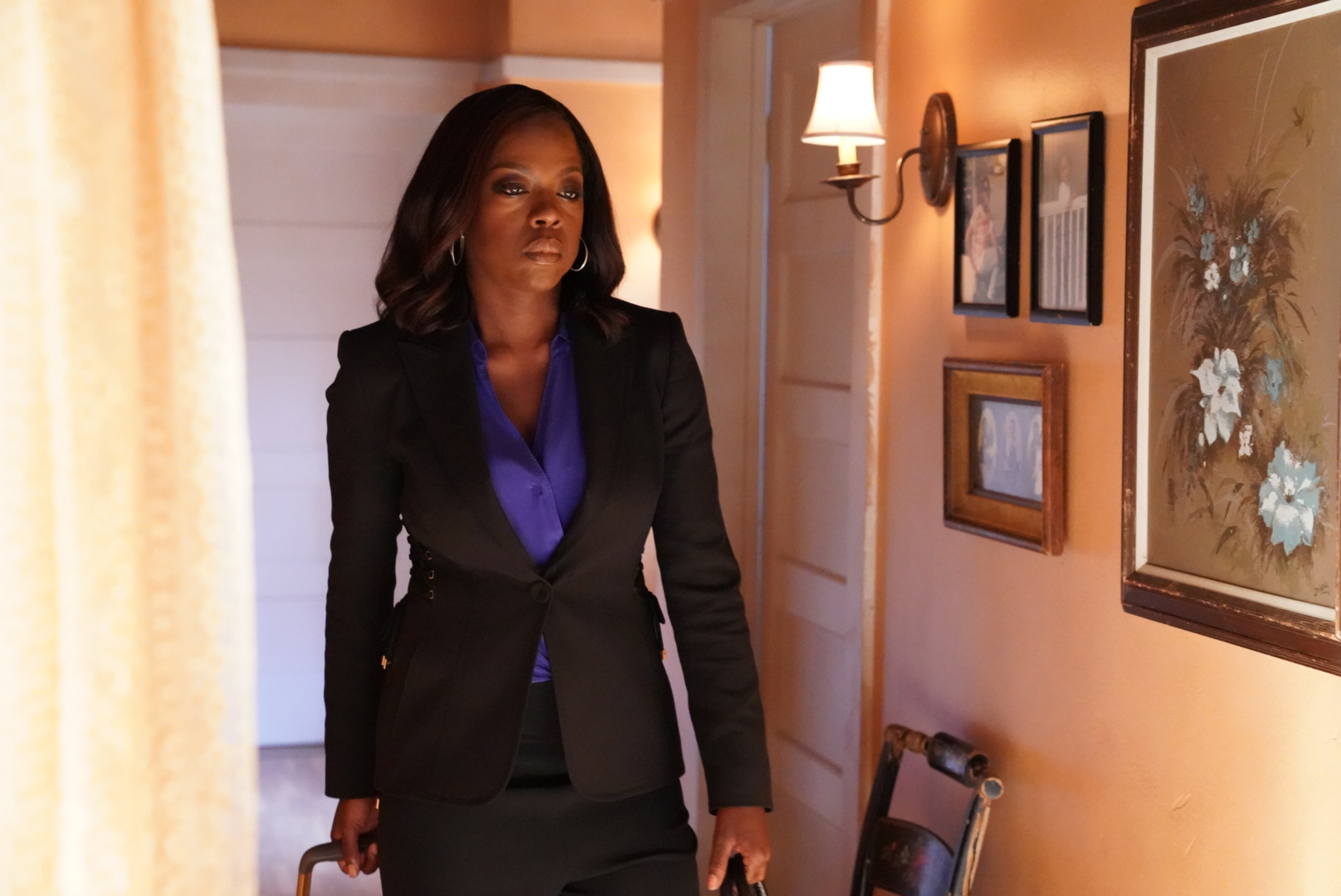 Picture 1 of 57
HOW TO GET AWAY WITH MURDER - "I'm Going Away" - In the wake of Wes' tragic death, Annalise returns to her family home to pick up the pieces of her shattered life, and realizes that, in order to rebuild, she must make a tough and shocking decision. Meanwhile, "the Keating 4" all face an uncertain future while Laurel becomes obsessed with finding out what actually happened to Wes the night he died. In a flash-forward, a terrifying crime is committed and everyone is a suspect on the highly anticipated season four premiere of "How to Get Away with Murder," THURSDAY, SEPTEMBER 28 (10:00-11:00 p.m. EDT), on The ABC Television Network. (ABC/Mitch Haaseth)VIOLA DAVIS