THE GOOD DOCTOR "MORE"
SEASON ONE FINALE
NOBODY IS PERFECT
The team at St. Bonaventure needs to quickly discover the truth behind a young college student's unexplained injuries before his condition worsens.
Meanwhile, after losing his most prized possession, Shaun's distraction during a surgical procedure may end up risking more than just his job.
The series stars Freddie Highmore as Dr. Shaun Murphy, Antonia Thomas as Dr. Claire Browne, Nicholas Gonzalez as Dr. Neil Melendez, Chuku Modu as Dr. Jared Kalu, Beau Garrett as Jessica Preston, Hill Harper as Dr. Marcus Andrews, Richard Schiff as Dr. Aaron Glassman and Tamlyn Tomita as Allegra Aoki.
Guest starring are Will Yun Lee as Dr. Alex Park and Fiona Gubelmann as Dr. Morgan Reznick.
"More" was written by David Shore and Lloyd Gilyard, Jr., and directed by Mike Listo.
Air Date: Monday, March 26 (10:00-11:00 p.m. EDT), on ABC.
148794_2564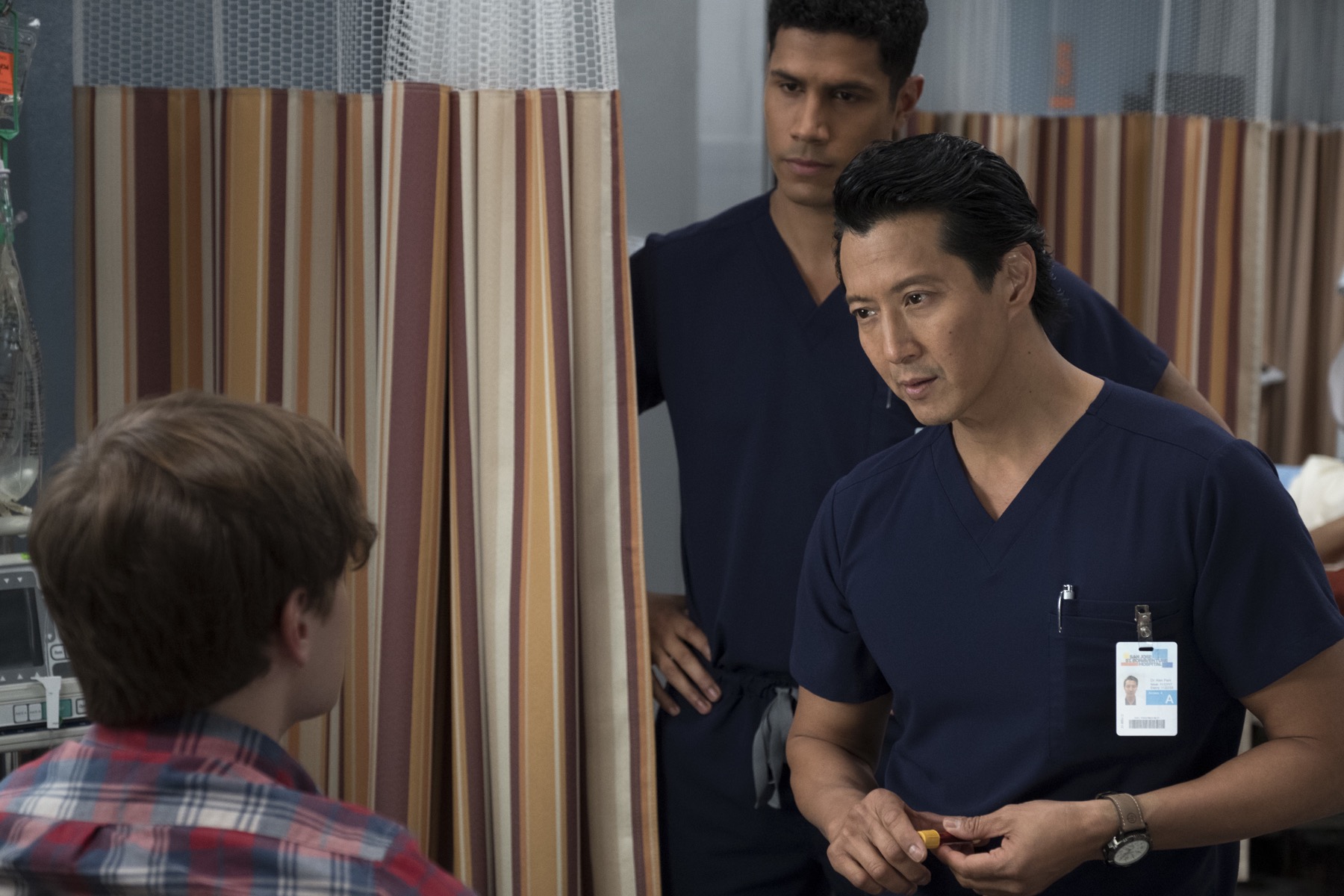 Picture 2 of 73
THE GOOD DOCTOR - "More" - The team at St. Bonaventure needs to quickly discover the truth behind a young college student's unexplained injuries before his condition worsens. Meanwhile, after losing his most prized possession, Shaun's distraction during a surgical procedure may end up risking more than just his job, on the season one finale of "The Good Doctor," MONDAY, MARCH 26 (10:00-11:00 p.m. EDT), on The ABC Television Network. (ABC/Jeff Weddell) CHUKU MODU, WILL YUN LEE