THE GOOD DOCTOR Season 2 Episode 2 "Middle Ground" Photos
BY

Jennifer Griffin

Published 3 years ago
YOU HAVE TO TELL THE TRUTH EVENTUALLY
Episode 2×02 "Middle Ground" — As Shaun pushes back against Dr. Melendez in order to treat a gravely ill hospital janitor and deal with the return of Lea, Dr. Lim risks a lawsuit and her career to help a teenage girl repair the damage caused by an archaic custom.
Meanwhile, Dr. Glassman exercises demanding oversight with Dr. Blaize in choosing a doctor for his brain surgery.
The series stars Freddie Highmore as Dr. Shaun Murphy, Antonia Thomas as Dr. Claire Browne, Nicholas Gonzalez as Dr. Neil Melendez, Hill Harper as Dr. Marcus Andrews, Richard Schiff as Dr. Aaron Glassman, Tamlyn Tomita as Allegra Aoki, Christina Chang as Dr. Audrey Lim, Fiona Gubelman as Dr. Morgan Reznick, Will Yun Lee as Dr. Alex Park and Paige Spara as Lea.
Guest starring is Lisa Edelstein as Dr. Marina Blaize and Necar Zadegan as Dr. Jordan Ko.
"Middle Ground" was written by David Shore and directed by Steve Robin.
Air Date: Monday, Oct. 1 10:01-11:00 p.m. on ABC.
149911_1237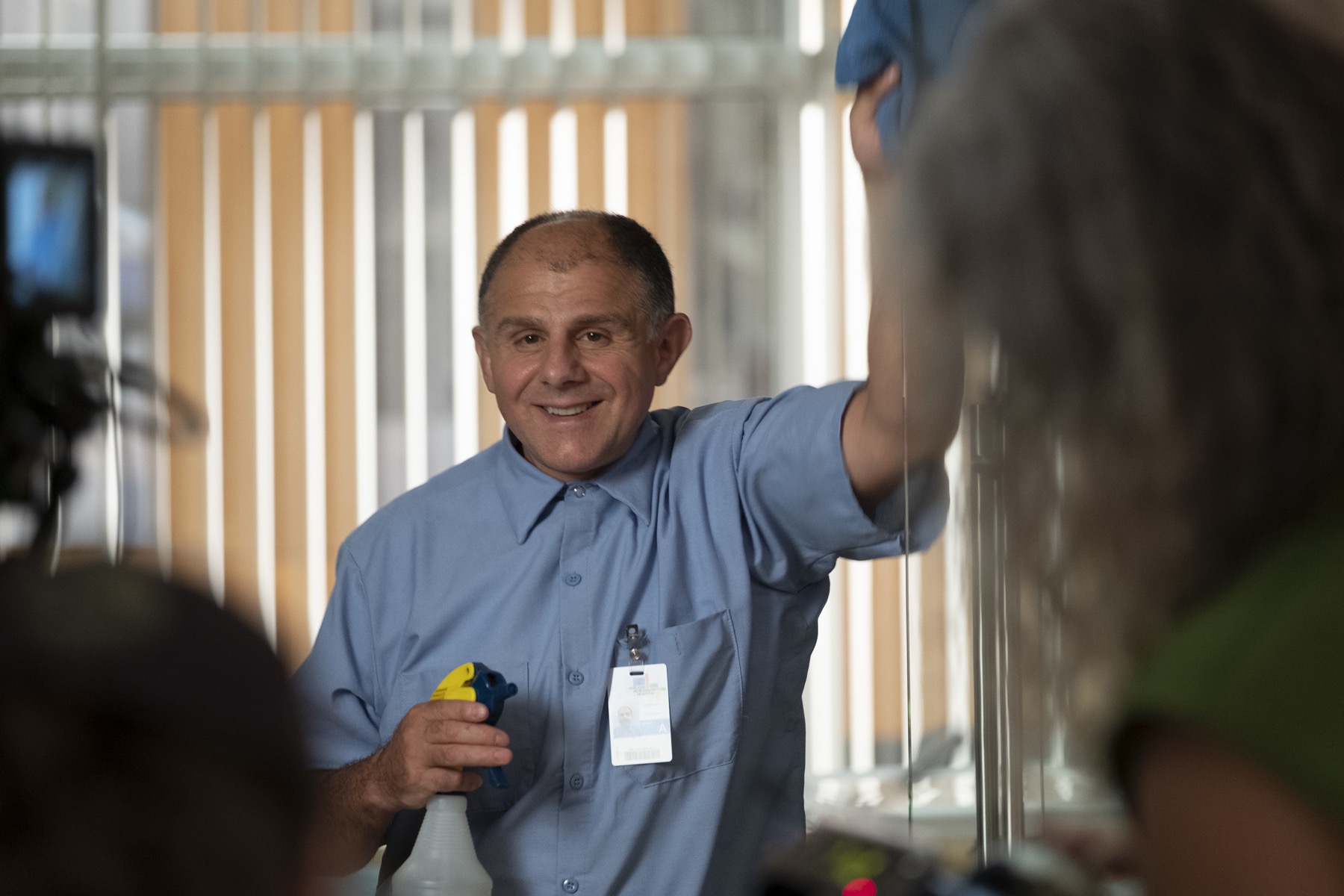 Picture 82 of 82
THE GOOD DOCTOR - "Middle Ground" - As Shaun pushes back against Dr. Melendez in order to treat a gravely ill hospital janitor and deal with the return of Lea, Dr. Lim risks a lawsuit and her career to help a teenage girl repair the damage caused by an archaic custom. Meanwhile, Dr. Glassman exercises demanding oversight with Dr. Blaize in choosing a doctor for his brain surgery, on the "The Good Doctor," MONDAY, OCT. 1 (10:00-11:00 p.m. EDT), on The ABC Television Network. (ABC/Jeff Weddell)FAUSTINO DI BAUDA
A MILLION LITTLE THINGS Season 1 Episode 2 "Band of Dads" Photos
READ NEXT