GOTHAM 4.13 "A Beautiful Darkness" Photos
BY

Jennifer Griffin

Published 4 years ago
GOTHAM EPISODE 4.13 "A DARK KNIGHT: A BEAUTIFUL DARKNESS"
TRY LAUGHING NOW
Episode 4×13 "A Beautiful Darkness" — Ivy (guest star Peyton List) tracks a secret project on which Wayne Enterprises is working and begins to target anyone that can give her information.
Meanwhile, Jerome (guest star Cameron Monaghan) becomes obsessed with Penguin in Arkham.
Also, Gordon begins to second guess his deal with Sofia and an unsettling dream sequence shakes up Bruce.
Cast: Ben McKenzie as Detective James Gordon, Donal Logue as Harvey Bullock, David Mazouz as Bruce Wayne, Morena Baccarin as Leslie Thompkins, Sean Pertwee as Alfred, Robin Lord Taylor as The Penguin, Erin Richards as Barbara Kean, Camren Bicondova as Selina Kyle/the future Catwoman, Cory Michael Smith as Edward Nygma/the Riddler, Jessica Lucas as Tabitha Galavan, Chris Chalk as Lucius Fox, Drew Powell as Butch Gilzean/Solomon Grundy, Alexander Siddig as Ra's Ah Ghul, Crystal Reed as Sofia Falcone.
Guest Cast: Cameron Monaghan as Jerome, Peyton List as Ivy.
Air Date: Thursday, March 8 (8:00-9:00 PM ET/PT) on FOX.
GOTHAM "A Dark Knight: A Beautiful Darkness"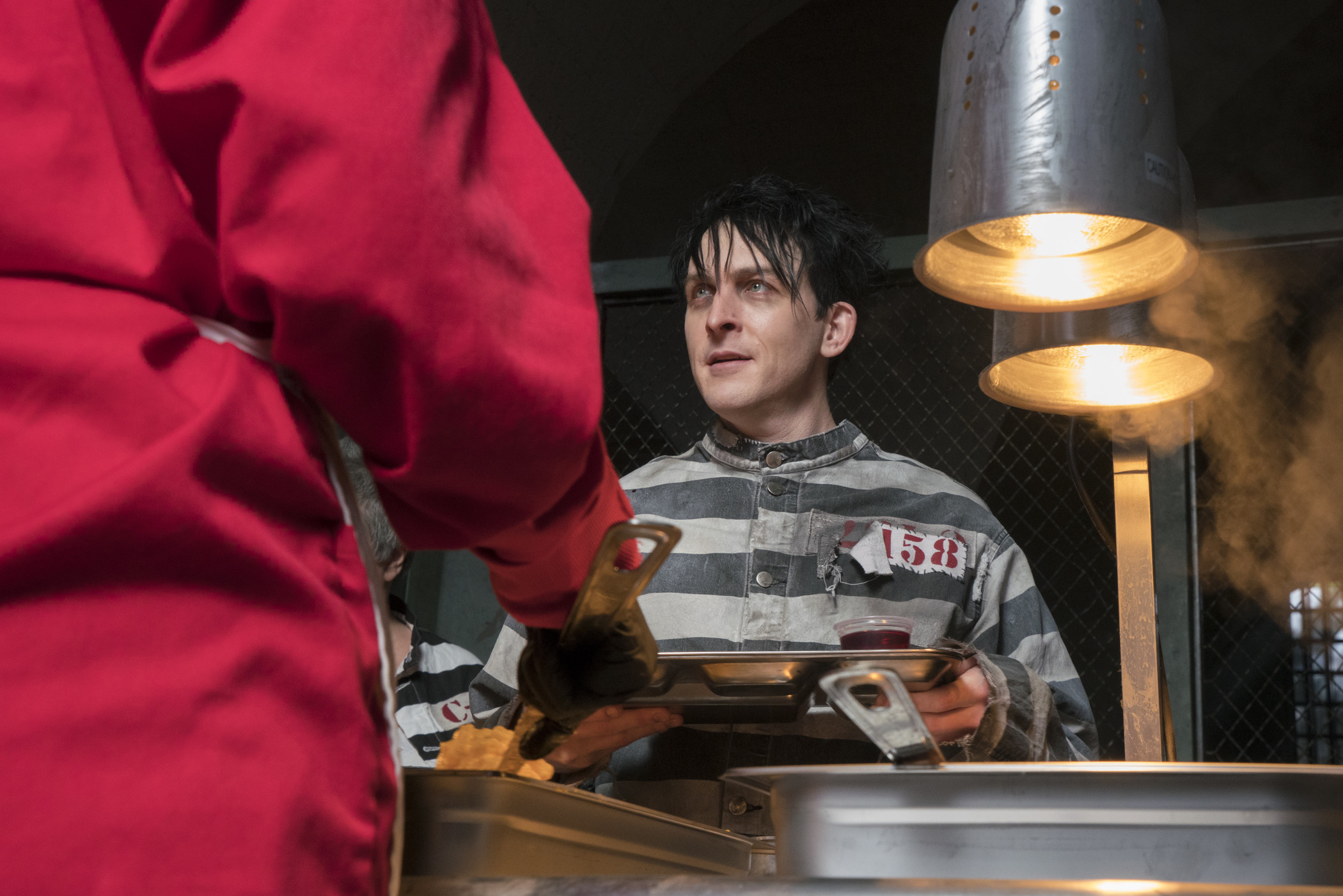 LUCIFER 3.16 "Infernal Guinea Pig" Photos
READ NEXT