GOTHAM Season 5 Episode 9 "The Trial of Jim Gordon" Photos
BY

Jennifer Griffin

Published 3 years ago
Gotham Episode 5×09 "The Trial of Jim Gordon"
GORDON RECKONS WITH HIS PAST AS IVY CASTS A SPELL ON BRUCE
Written by Series Star Ben McKenzie
Directed by Series Star Erin Richards
After Gordon is shot in an attempt to establish a cease-fire, he hallucinates a trial for his life that could have deadly real consequences.
Meanwhile, Ivy (guest star Peyton List) returns and puts her spell on Bruce, leaving Selina to defend herself.
Lee has a life-changing moment as Barbara and Penguin consider their next moves.
Cast: Ben McKenzie as Detective James Gordon, Donal Logue as Detective Harvey Bullock, Morena Baccarin as Dr. Leslie Thompkins, Sean Pertwee as Alfred Pennyworth, Robin Lord Taylor as Oswald Cobblepot/The Penguin, Erin Richards as Barbara Kean, David Mazouz as Bruce Wayne, Camren Bicondova as Selina Kyle/the future Catwoman, Cory Michael Smith as Edward Nygma/The Riddler, Chris Chalk as Lucius Fox.
Guest Cast: Peyton List as Ivy Pepper, Kelcy Griffin as Detective Harper, Anthony Carrigan as Victor Zsasz, JW Cortes as Detective Alvarez, Hunter Jones as Will Thomas, Julian Gamble as Judge.
Air Date: Thursday, March 7 (8:00-9:00 PM ET/PT) on FOX.
GOTHAM: Donal Logue in the "The Trial of Jim Gordon" episode of GOTHAM airing Thursday, March 7 (8:00-9:00 PM ET/PT) on FOX. ©2019 Fox Broadcasting Co. Cr: Jeff Neumann/FOX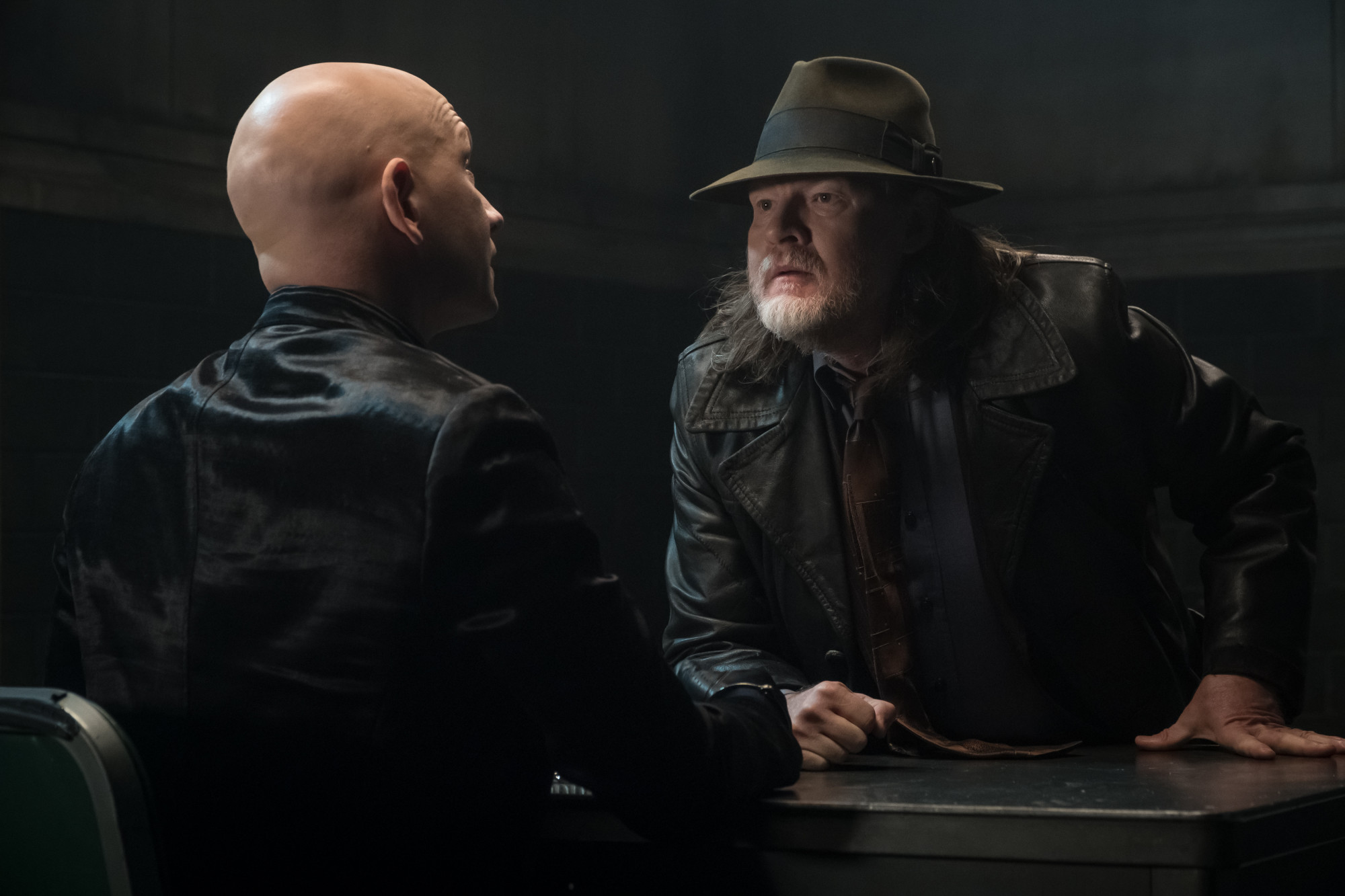 FBI Season 1 Episode 15 "Scorched Earth" Photos
READ NEXT