GREY'S ANATOMY "YOU REALLY GOT A HOLD ON ME"
THE DOCTORS OF GREY SLOAN MEET 'STATION 19''S ANDY HERRERA ON A SPECIAL TGIT CROSSOVER EVENT EPISODE
Guest Starring Jaina Lee Ortiz
Episode 14×13 "You Really Got a Hold on Me" — Seattle firefighters Ben Warren and Andy Herrera head to Grey Sloan after rescuing two boys that are injured in a house fire.
With one of the boys' lives literally in Andy's hands, her skills are put to the test. Meanwhile, the doctors are hard at work on their projects for the Grey Sloan Surgical Innovation Contest; and Amelia brings Tom Koracick in to consult on her and Alex's patient.
Guest starring are Jaina Lee Ortiz as Andy Herrera, Greg Germann as Tom Koracick, Sophia Taylor Ali as Dahlia Qadri, Jake Borelli as Levi Schmitt, Jeanine Mason as Sam Bello, Jaicy Elliot as Taryn Helm and Rushi Kota as Vik Roy.
"You Really Got a Hold on Me" was written by Stacy McKee and directed by Nzingha Stewart.
"Grey's Anatomy" stars Ellen Pompeo as Meredith Grey, Justin Chambers as Alex Karev, Chandra Wilson as Miranda Bailey, James Pickens Jr. as Richard Webber, Kevin McKidd as Owen Hunt, Jessica Capshaw as Arizona Robbins, Jesse Williams as Jackson Avery, Sarah Drew as April Kepner, Caterina Scorsone as Amelia Shepherd, Camilla Luddington as Jo Wilson, Kelly McCreary as Maggie Pierce, Jason George as Ben Warren and Giacomo Gianniotti as Andrew DeLuca.
Air Date: Thursday, March 1 (8:00-9:00 p.m. EST), on ABC.
GREY'S ANATOMY - "You Really Got a Hold on Me"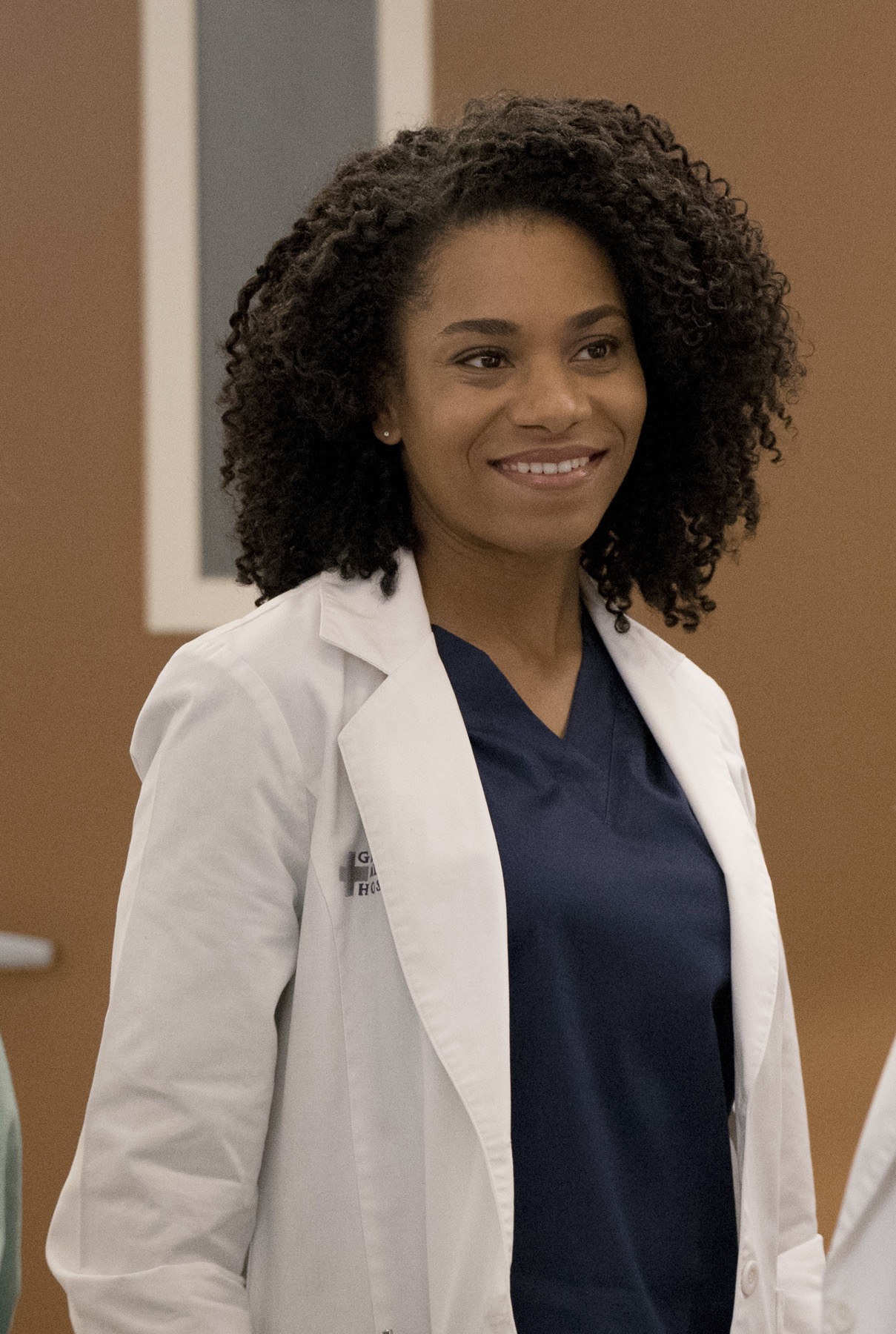 Picture 1 of 30
GREY'S ANATOMY - "You Really Got a Hold on Me" - Seattle firefighters Ben Warren and Andy Herrera head to Grey Sloan after rescuing two boys that are injured in a house fire. With one of the boys' lives literally in Andy's hands, her skills are put to the test. Meanwhile, the doctors are hard at work on their projects for the Grey Sloan Surgical Innovation Contest; and Amelia brings Tom Koracick in to consult on her and Alex's patient, on a special, TGIT Crossover Event episode of "Grey's Anatomy," THURSDAY, MARCH 1 (8:00-9:00 p.m. EST), on The ABC Television Network. (ABC/Mitch Haaseth) KELLY MCCREARY