HOW TO GET AWAY WITH MURDER Photos: Annalise's Sobriety is at Risk in the Mid-Season Finale "Live. Live. Live."
BY

Jennifer Griffin

Published 4 years ago
HOW TO GET AWAY WITH MURDER
"LIVE. LIVE. LIVE."
LIVES WILL NEVER BE THE SAME ON THE MIDSEASON FINALE OF ABC'S 'HOW TO GET AWAY WITH MURDER'
Episode 4×08 "Live. Live. Live." — Annalise is confronted with disturbing news involving one of Isaac's patients that puts her sobriety at risk.
Meanwhile, the investigation into Wes' murder comes to a head, and the shocking details involving the whereabouts of Laurel's baby are revealed.
How to Get Away with Murder stars Oscar®-winner Viola Davis as Professor Annalise Keating, Billy Brown as Detective Nate Lahey, Jack Falahee as Connor Walsh, Aja Naomi King as Michaela Pratt, Matt McGorry as Asher Millstone, Karla Souza as Laurel Castillo, Charlie Weber as Frank Delfino, Liza Weil as Bonnie Winterbottom and Conrad Ricamora as Oliver Hampton.
"Live. Live. Live." was written by Joe Fazzio and directed by Rob Hardy.
Air Date: Thursday, November 16 (10:00-11:00 p.m. EST), on ABC.
HOW TO GET AWAY WITH MURDER - "Live. Live. Live."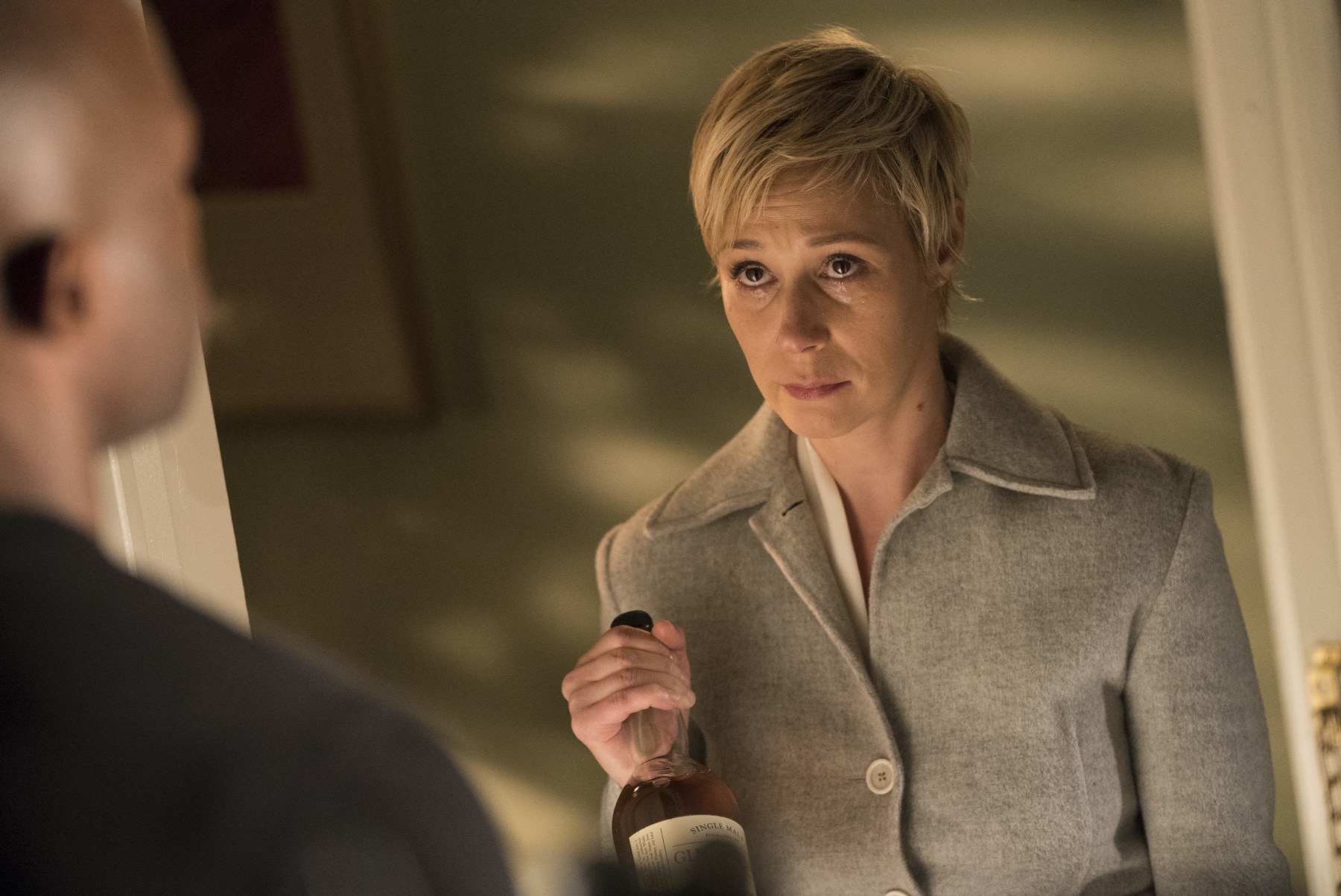 Picture 1 of 4
HOW TO GET AWAY WITH MURDER - "Live. Live. Live." - Annalise is confronted with disturbing news involving one of Isaac's patients that puts her sobriety at risk. Meanwhile, the investigation into Wes' murder comes to a head, and the shocking details involving the whereabouts of Laurel's baby are revealed, on the midseason finale of "How to Get Away with Murder," THURSDAY, NOV. 16 (10:00-11:00 p.m. EST), on The ABC Television Network. (ABC/Mitch Haaseth) LIZA WEIL
Ode to Thor / Chris Hemsworth
READ NEXT