Hey Castle fans, Rick and Kate are about to team up with a "high-powered" female detective from Hong Kong (as played by Enterprise alumna Linda Park.)
In these first look images Beckett (Stana Katic) and Inspector Zhang (Park) show off their skills at the gun range.
The episode will see the 12th Precinct looking into the murder of a man in a park. While Inspector Zhang seems to have information about the victim, Beckett soon begins to realizeneither her Hong Kong colleague nor the victim may be quite who they seem.
Catch Castle's "Hong Kong Hustle" Monday March 16 on ABC.
CASTLE - "Hong Kong Hustle"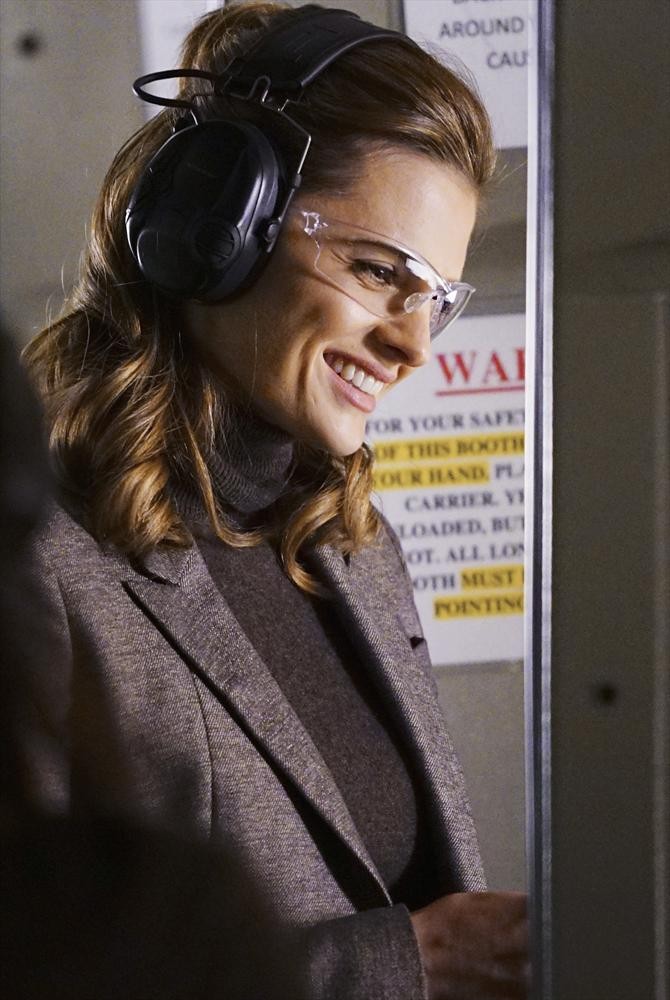 Picture 1 of 16
CASTLE - "Hong Kong Hustle" - After a man is mysteriously murdered in a park, Castle and Beckett team up with a competitive, high-powered female detective from Hong Kong, who has information about the victim. But as Beckett digs deeper into the case, she realizes neither her Hong Kong colleague nor the victim may be quite who they seem, on "Castle," MONDAY, MARCH 16 (10:01-11:00 p.m., ET) on the ABC Television Network. (ABC/Richard Cartwright) STANA KATIC