Once Upon a Time fans, we've got some scoop and first look images (including a handful of behind hte scenes photos) to share with you from the show's upcoming April 19 episode "Sympathy For the De Vil." (Yes, we see what you did there.)
Catch ABC's official loglines, along with our gallery and a new promo trailer for the episode below.
In fictional 1920s England, viewers meet a young Cruella, whose oppressive mother uses her Dalmatians to terrorize her daughter.
Cruella is confined to her mother's attic until a mysterious stranger arrives and empowers her to challenge her captor.
In Storybrooke, Regina gains leverage to keep Gold from interfering with her plan to rescue Robin, but her trip to New York takes the backseat when she and Emma learn that Cruella has kidnapped Henry.
ONCE UPON A TIME - "Sympathy for the De Vil"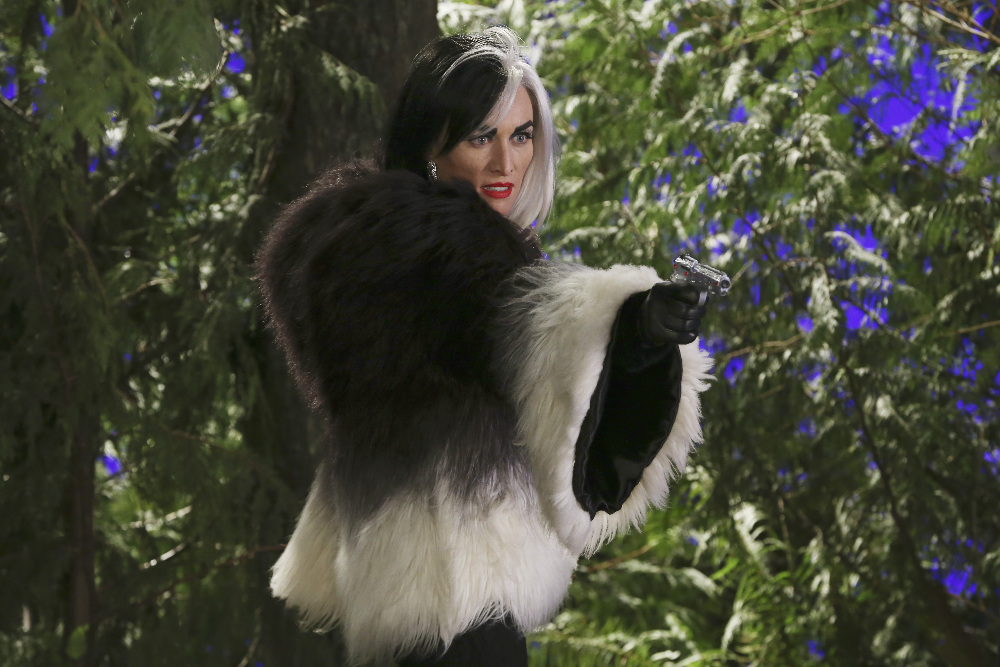 Picture 11 of 11
ONCE UPON A TIME - "Sympathy for the De Vil" - In fictional 1920s England, viewers meet a young Cruella, whose oppressive mother uses her Dalmatians to terrorize her daughter. Cruella is confined to her mother's attic until a mysterious stranger arrives and empowers her to challenge her captor. In Storybrooke, Regina gains leverage to keep Gold from interfering with her plan to rescue Robin, but her trip to New York takes the backseat when she and Emma learn that Cruella has kidnapped Henry, on "Once Upon a Time," SUNDAY, APRIL 19 (8:00-9:00 p.m., ET) on the ABC Television Network. (ABC/Jack Rowand)VICTORIA SMURFIT