Lethal Weapon Season 3 Episode 9 "Bad Santas" Photos
BY

Jennifer Griffin

Published 3 years ago
Episode 3×09 "Bad Santas" (Fall Finale)
CHRISTMAS SPIRIT IS IN THE AIR
Paola Lázaro Guest-Stars While Cole gets into the holiday spirit for his first Christmas with Maya, Murtaugh hopes he can convince RJ to come back home from Costa Rica for the holidays.
At the precinct, Cole and Murtaugh are saddled with a complicated burglary and home invasion case.
Meanwhile, Avery's holidays are a bit blue, and Bailey is still trying to figure out her new partner (guest star Paola Lázaro).
Cast: Damon Wayans, Sr. as Roger Murtaugh, Seann William Scott as Wesley Cole, Kevin Rahm as Capt. Brooks Avery, Keesha Sharp as Trish Murtaugh, Johnathan Fernandez as Scorsese, Michelle Mitchenor as Detective Bailey, Dante Brown as Roger Murtaugh Jr., Chandler Kinney as Riana Murtaugh.
Guest Cast: Paola Lázaro as Gutierrez. Air Date: Tuesday, Dec. 4 (9:00-10:00 PM ET/PT) on FOX.
LETHAL WEAPON: Damon Wayans in the "Bad Santas" fall finale episode of LETHAL WEAPON airing Tuesday, Dec. 4 (9:00-10:00 PM ET/PT) on FOX. ©2018 Fox Broadcasting Co. CR: Ray Mickshaw/FOX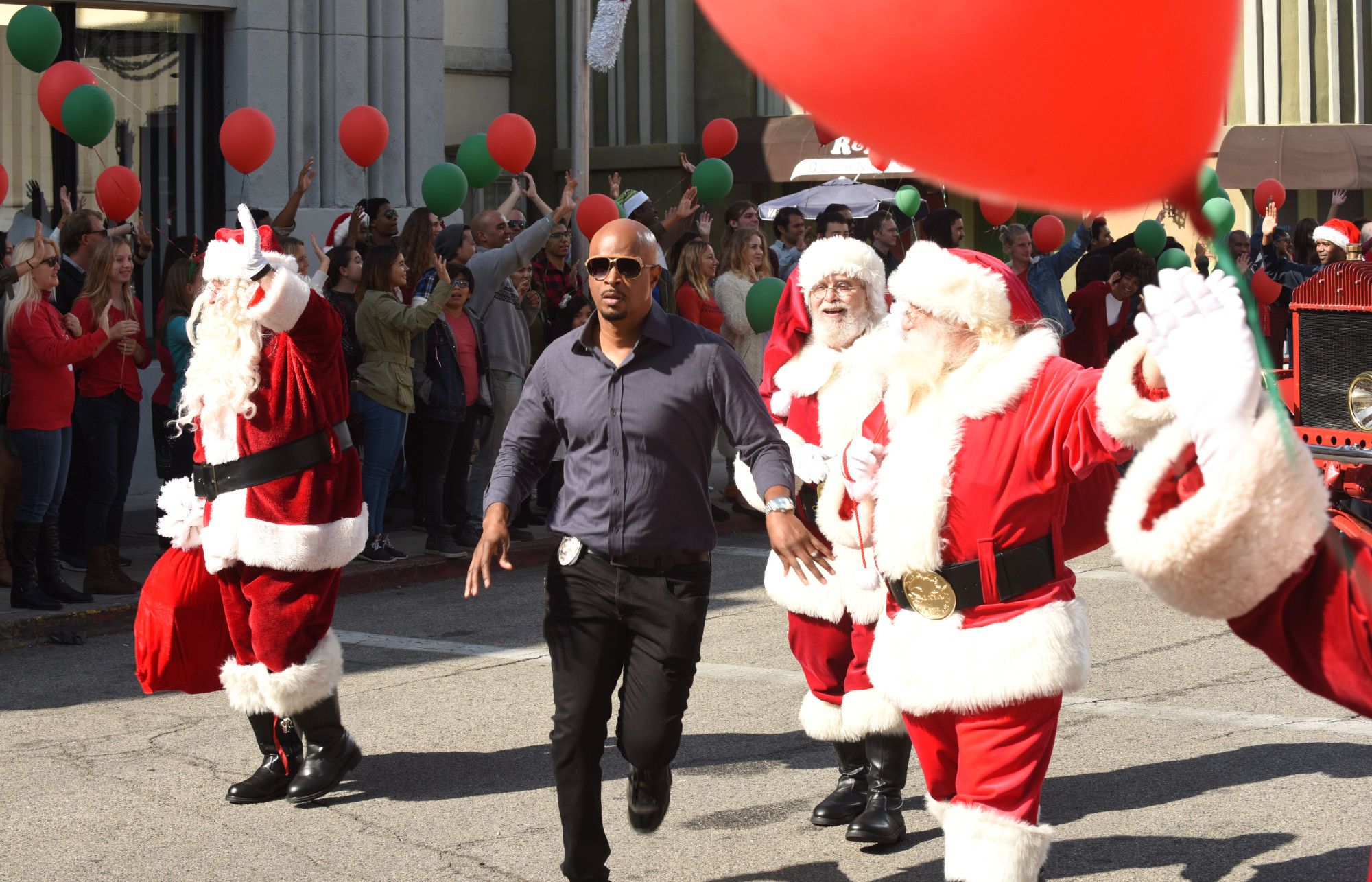 SWAT Season 2 Episode 10 "1000 Joules" Photos
READ NEXT