NCIS NEW ORLEANS Season 6 Episode 12 "Waiting For Monroe" Photos
BY

Jennifer Griffin

Published 2 years ago
NCIS New Orleans Episode 6×12 "Waiting For Monroe"
THE TEAM TRACKS A FEMALE ASSASSIN RESPONSIBLE FOR MURDERS IN THREE DIFFERENT EUROPEAN CITIES
The team must track down a mysterious female assassin responsible for murders in Athens, Rome and London.
Also, Wade's son begs her to allow him to go on a police ride-along for an article he's writing on a youth outreach program at the NOPD.
Cast: Scott Bakula (NCIS Special Agent Dwayne Cassius Pride), Vanessa Ferlito (NCIS Special Agent Tammy Gregorio), Necar Zadegan (NCIS Special Agent Hannah Khoury), Rob Kerkovich Forensic Scientist Sebastian Lund), Daryl "Chill" Mitchell (Investigative Computer Specialist Patton Plame), CCH Pounder (Jefferson Parish Coroner Doctor Loretta Wade).
Guest cast: Alkoya Brunson (CJ Malloy), Angel Desai (Dr Tanaka), Ellen Adair (Karla Monroe), Keith David (Gene Holloway), Timeca Seretti (Joanne Sheppard).
Written by Sydney Mitchel.
Directed by Jimmy Whitmore, Jr.
Air Date: Sunday, Feb. 23 (10:00-11:00 PM, ET/PT) on the CBS Television Network.
NCIS: New Orleans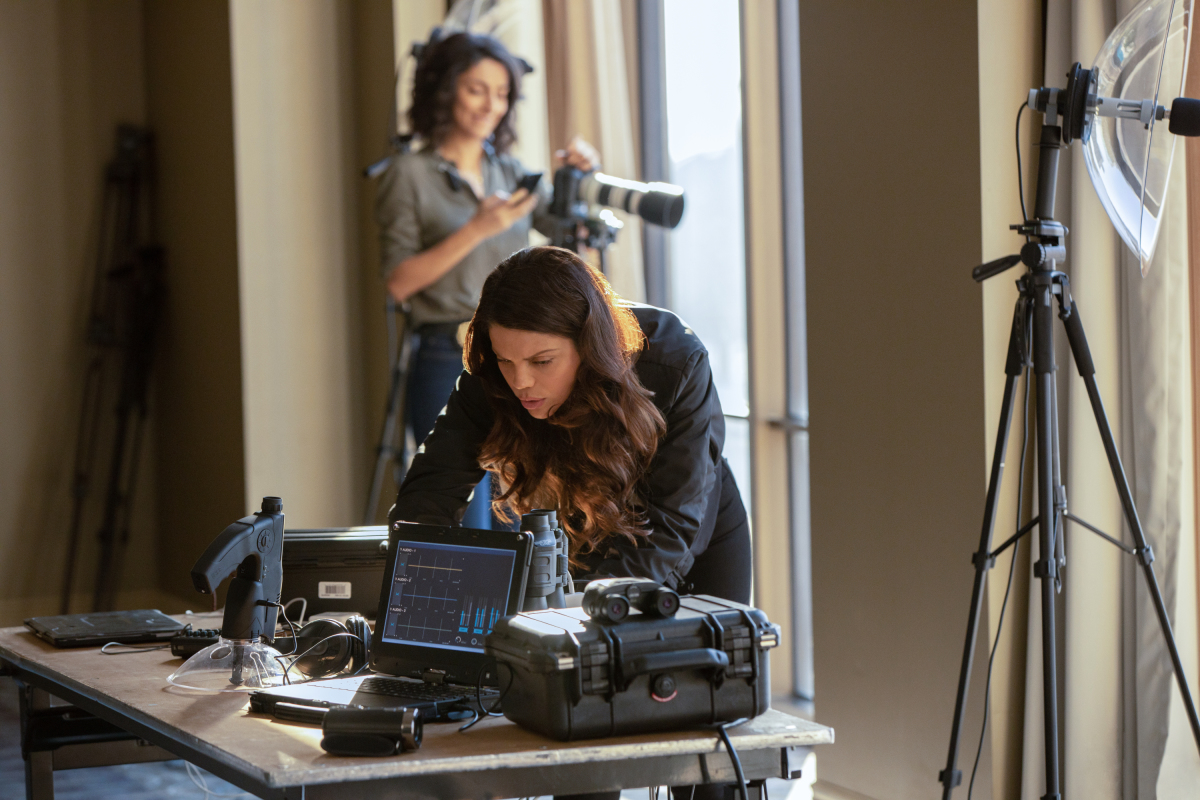 Picture 1 of 14
"Waiting for Monroe" - The team must track down a mysterious female assassin responsible for murders in Athens, Rome and London. Also, Wade's son tries to convince her to allow him to go on a police ride along for an article he's writing for his school paper on a Youth Outreach Program at the NOPD, on "NCIS: NEW ORLEANS" Sunday, Feb. 23 (10:00-11:00 PM, ET/PT) on the CBS Television Network. Pictured L-R: Necar Zadegan as Special Agent Hannah Khoury and Vanessa Ferlito as FBI Special Agent Tammy Gregorio Photo: Sam Lothridge/CBS ©2019 CBS Broadcasting, Inc. All Rights Reserved
NCIS LOS ANGELES Season 11 Episode 14 "Commitment Issues" Photos
READ NEXT