THE ORVILLE Photos: Dr Finn and Isaac Are Stranded on a Hostile Moon
BY

Alan Mann

Published 4 years ago
THE ORVILLE "INTO THE FOLD"
DR. CLAIRE FINN AND ISAAC GET LOST IN SPACE
Episode 1×08 "Into the Fold" — Ed and the crew set out to save Dr. Finn, her two sons and Isaac after their shuttle gets thrown into unchartered space and they crash-land on a moon that is light years from the Orville.
Cast: Seth MacFarlane as Captain Ed Mercer; Adrianne Palicki as Commander Kelly Grayson; Penny Johnson Jerald as Dr. Claire Finn; Scott Grimes as Lieutenant Gordon Malloy; Peter Macon as Lieutenant Commander Bortus; Halston Sage as Chief Security Officer Alara Kitan; J Lee as Lieutenant John Lamarr; Mark Jackson as Isaac.
Guest Cast: Kai Wener as Ty Finn, BJ Tanner as Marcus Finn, Larry Joe Campbell as Steve Newton, Norm Macdonald as Yaphit, Brian Thompson as Drogen.
Air Date: Thursday, Nov. 2 (9:01-10:00 PM ET) on FOX.
THE ORVILLE Episode 1x08 "Into The Fold"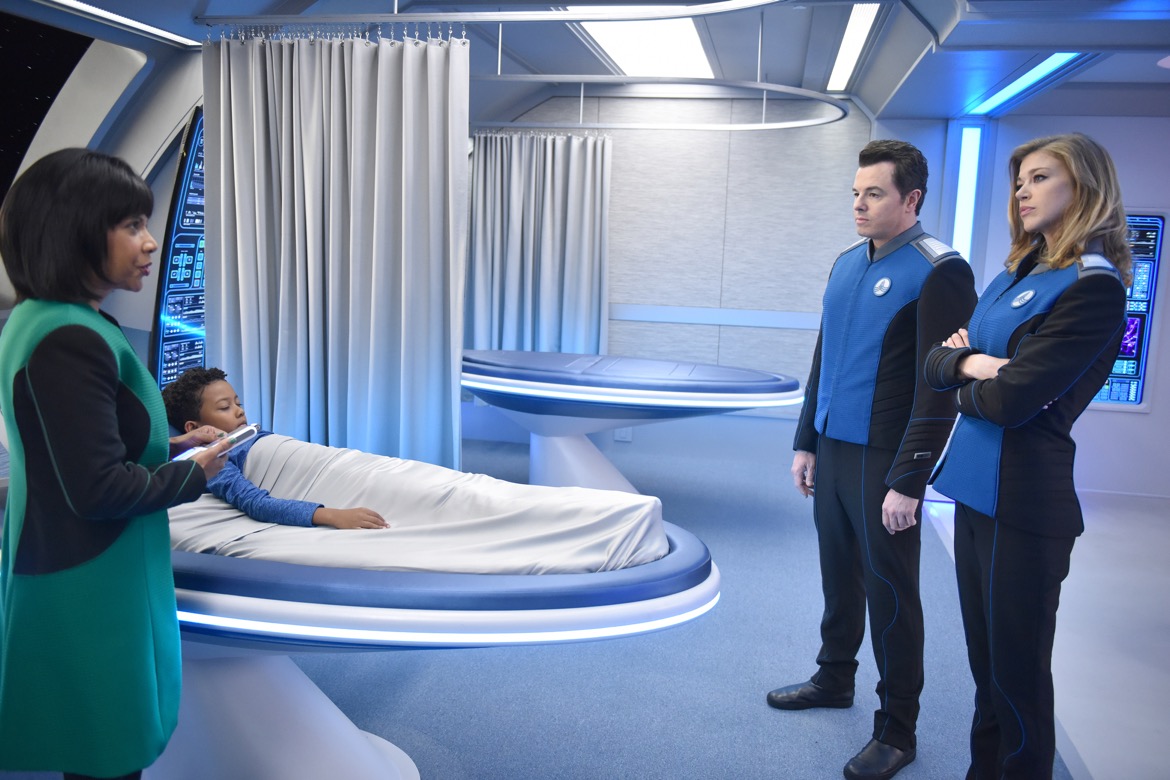 What Are Your Favorite Creepy, Spooky Movies and TV Shows?
READ NEXT