Pitch 1.01 "Pilot" Photos
BY

The Screen Spy Team

Published 5 years ago
A beautiful, tough and gifted athlete, Ginny Baker (Kylie Bunbury) is vaulted into instant fame when she's called up by the San Diego Padres to make her Major League debut.
All eyes are on her as she is the top news story of the day, making history as the first woman to pitch…and play in the Major Leagues in the all-new "Pilot" series premiere episode of PITCH airing Thursday, Sept. 22 (8:59-10:00 PM ET/PT) on FOX.
Cast: Kylie Bunbury as Ginny Baker, Mark-Paul Gosselaar as Mike Lawson, Ali Larter as Amelia Slater, Mo McRae as Blip Sanders, Mark Consuelos as Oscar Arguella, Dan Lauria as Al Luongo, Meagan Holder as Evelyn Sanders and Tim Jo as Eliot.
RELATED | First Impressions of FOX's PITCH
PITCH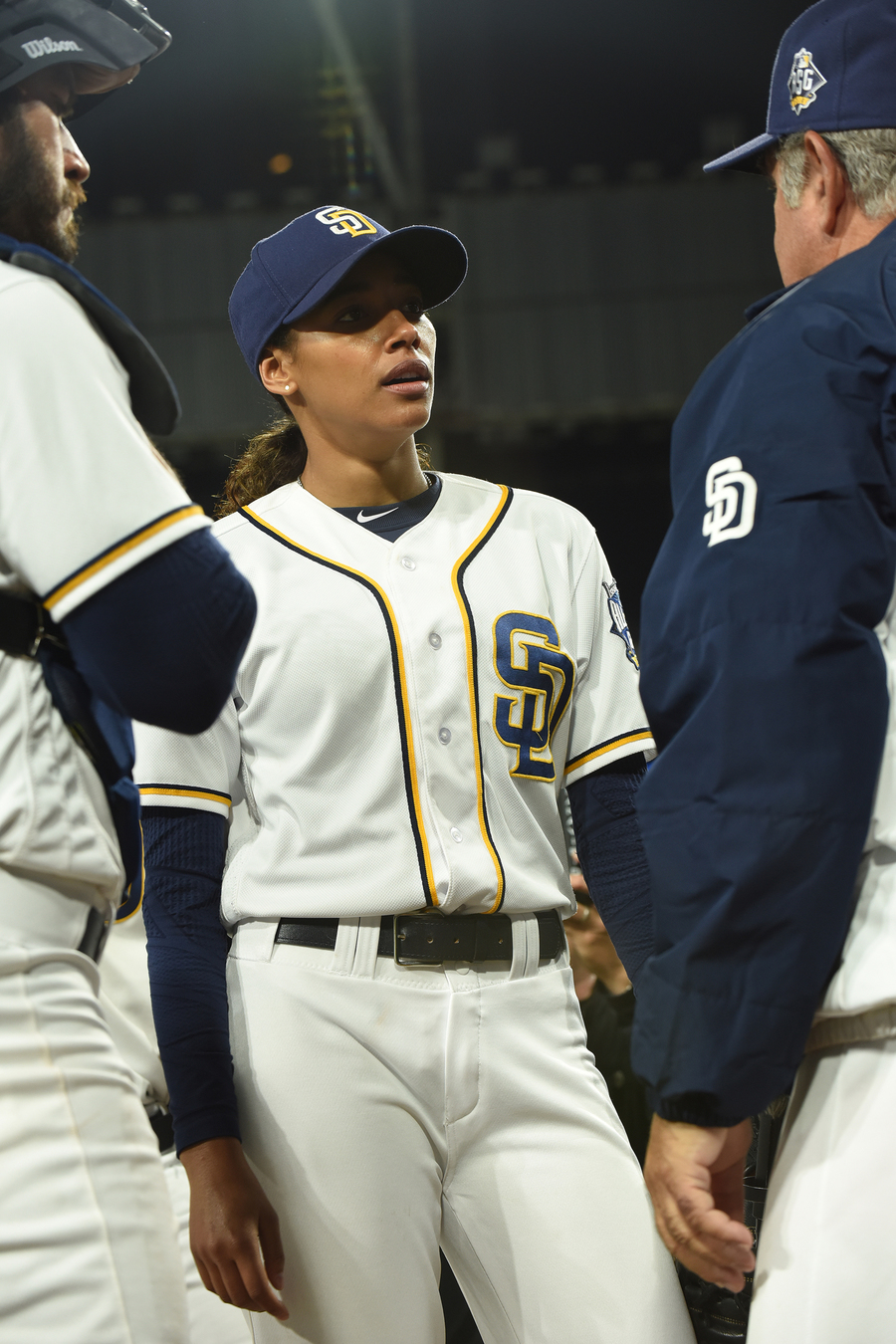 Follow @ScreenSpy on Twitter | ScreenSpy on Facebook for more Pitch scoop this fall.
PITCH Season One Episode Guide
READ NEXT