PRODIGAL SON Season 1 Episode 5 "The Trip" Photos
BY

Jennifer Griffin

Published 2 years ago
Prodigal Son Episode 1×05 "The Trip"
MALCOLM'S NIGHT TERRORS BEGIN TO GET THE BEST OF HIM
Malcolm searches the depths of his mind to unravel the mystery of "the girl in the box," but with his night terrors and lack of sleep increasing, his real life becomes more and more of a blur.
When the NYPD investigates a homicide they assume is linked to a drug cartel, Malcolm discovers a secret about Dani's past that draws them closer together.
Cast: Tom Payne as Malcolm Bright; Michael Sheen as Dr. Martin Whitly; Bellamy Young as Jessica Whitly; Lou Diamond Phillips as Gil Arroyo; Aurora Perrineau as Dani Powell; Frank Harts as JT Tarmel; Halston Sage as Ainsley Whitly; Keiko Agena as Edrisa Guilfoyle.
Guest Cast: Pascale Armand as Trini; Robert Montano as Saulo; Molly Griggs as Eve Blanchard; Hampton Fluker as Estime; Ashlei Sharpe Chestnut as Islande.
Air Date: Monday, Oct. 21 (9:01-10:00 PM ET/PT) on FOX.
PRODIGAL SON: L-R: Guest star Hampton Fluker, Aurora Perrineau and Tom Payne in the "The Trip" episode of PRODIGAL SON airing Monday, Oct. 21 (9:01-10:00 PM ET/PT) on FOX. © 2019 FOX MEDIA LLC. Cr: David Giesbrecht/FOX.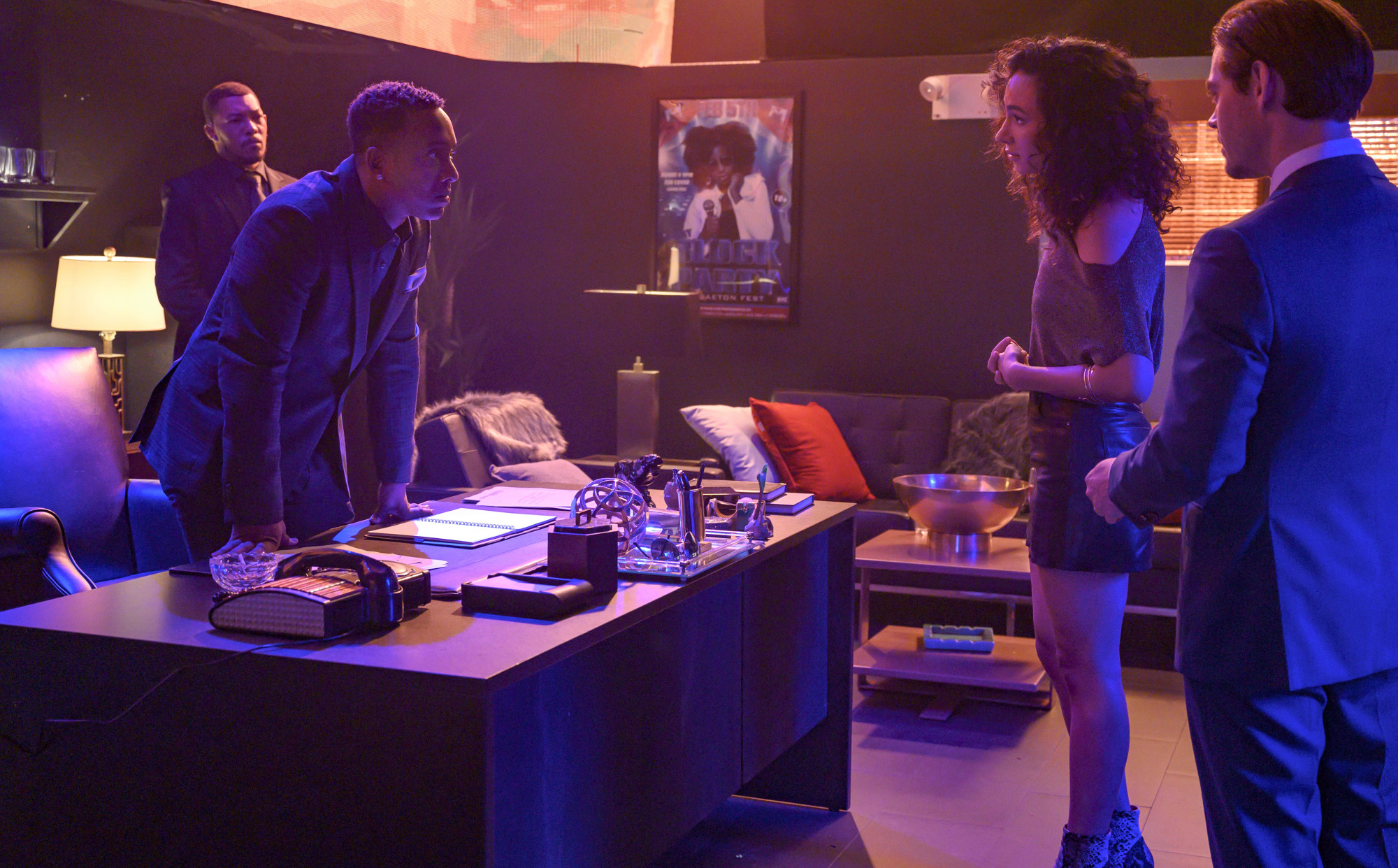 EMPIRE Season 6 Episode 4 "Tell the Truth" Photos
READ NEXT