PRODIGAL SON Season 1 Episode 11 "Alone Time" Photos
BY

Jennifer Griffin

Published 2 years ago
Prodigal Son Episode 1×11 "Alone Time" (Winter Premiere)
EVERYONE BANDS TOGETHER TO SAVE MALCOLM…BEFORE IT'S TOO LATE
Michael Raymond-James ("True Blood") Guest-Stars The FBI and NYPD band together to save Malcolm from the "Junkyard Killer," aka John Watkins (guest star Michael Raymond-James), who Watkins reveals shocking details about his involvement in the camping trip memories that have been plaguing his psyche.
Meanwhile, as Gil looks for answers from The Surgeon, Ainsley and Jessica search through their memories of the past, hoping to find some sort of clue as to where Malcolm could be hidden.
Cast: Tom Payne as Malcolm Bright; Michael Sheen as Dr. Martin Whitly; Bellamy Young as Jessica Whitly; Lou Diamond Phillips as Gil Arroyo; Aurora Perrineau as Dani Powell; Frank Harts as JT Tarmel; Halston Sage as Ainsley Whitly; Keiko Agena as Edrisa Tanaka.
Guest Cast: Kasjan Wilson as Young Bright; Michael Raymond-James as Paul Lazar; Meagan Good as Colette Swanson; MaryLouise Burke as Matilda Watkins.
Air Date: Monday, Jan. 20 (9:01-10:00 PM ET/PT) on FOX.
PRODIGAL SON: Tom Payne in the "Alone Time" winter premiere episode of PRODIGAL SON airing Monday, Jan. 20 (9:01-10:00 PM ET/PT) on FOX. © 2019 FOX MEDIA LLC. Cr: David Giesbrecht/FOX.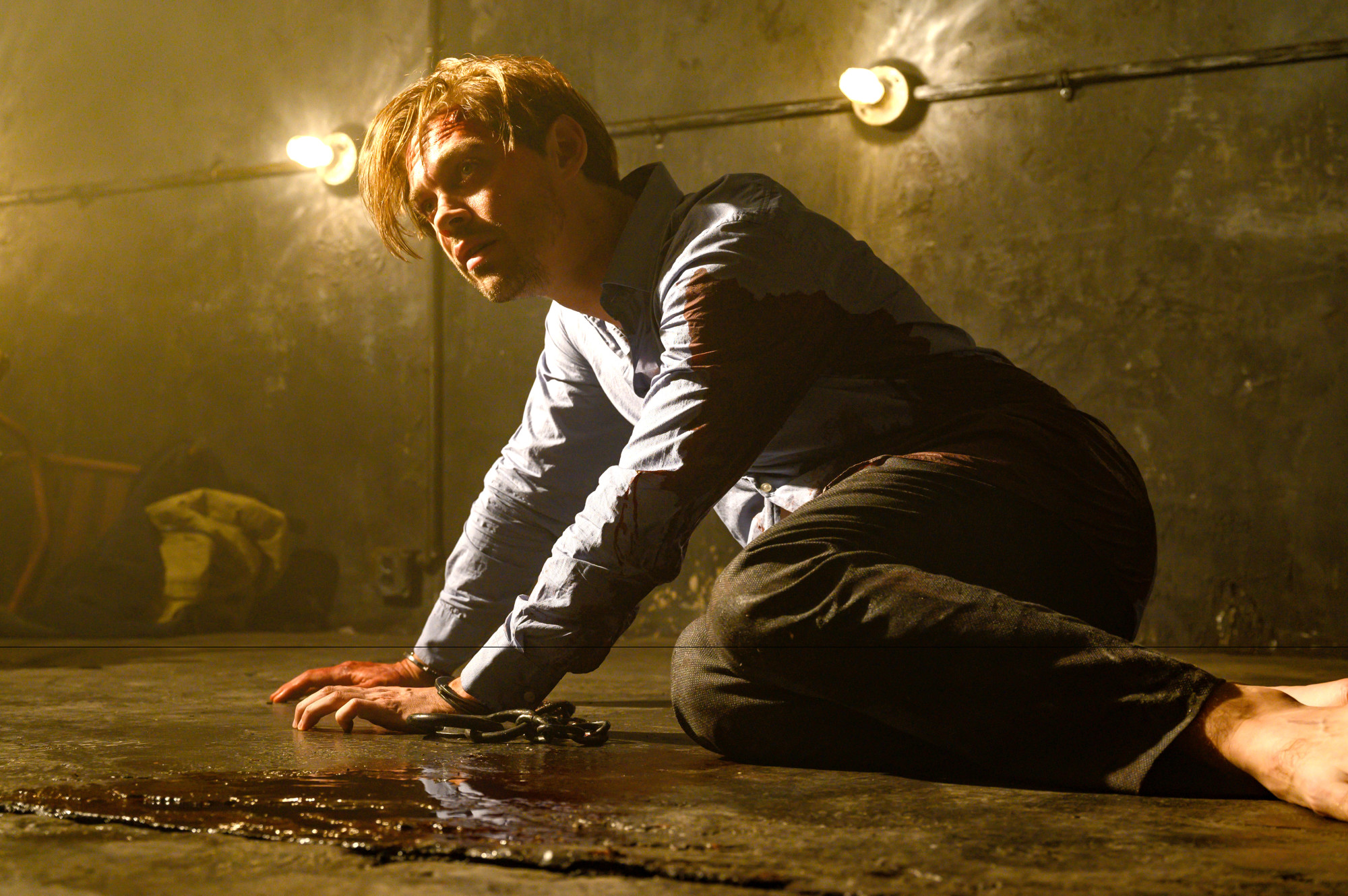 DEPUTY Season 1 Episode 2 "10-8 Outlaws" Photos
READ NEXT