Whatever side of the fan debate you stand on, there can be no doubt Sherlock's fourth season hit the ground running over the weekend.
An eyebrow raising premiere saw (spoilers ahead) John and Mary's marriage in potential trouble as John began a flirtation via text message with a woman he met on a bus. Because clearly, John is far too old for Snapchat.
It also bothers us immensely that the woman in question looked like she was wearing a wig throughout the whole encounter. Is she a spy? Was she sent to get closer to John, or Sherlock, or both? Will we see her again? Are we overthinking everything because Sherlock? Also, WTF, John Watson?!?
Of course, all of this drama unfolded amid a case involving six plaster busts of former Prime Minister of England Margaret Thatcher, one of which containing details of Mary's covert past, and a deadly villain in the form of a betrayed friend who wanted to see Mary dead.
Cue exotic (ok, European mostly, which to other Europeans just looked kinda meh) locations, disguises, more wigs (seriously, what is with those wigs?), and Sherlock being generally distracted and preoccupied with Moriarty's message from beyond the grave, throughout.
In the end, we didn't get an answer to the Moriarty mystery. John and Mary didn't get to thrash out their marital woes, and Mary's former colleague didn't get to exact horrible revenge on her, despite his best efforts. Instead, Mary was shot and fatally injured by the mastermind behind her covert cell's undoing — an unassuming elderly secretary (with cats! Plural!) working for the other Holmes brother. Question: With such a strong government connection, many of whom who were present at John and Mary's wedding, why did exactly nobody ever recognize Mary over the last couple of seasons? Ok nevermind.
Speaking of that wedding, and in case we all forgot (Us? never!) Sherlock made a firm vow to protect the Watsons from harm during his best man's speech. Apparently it was a promise John took rather seriously,. So much so that by the premiere's end we saw a fracturing of the legendary relationship as John distanced himself from the man he now deems guilty of his wife's death. Or of not protecting her from death. Or whatever. Look, we know it's not the same thing, but Sherlock wasn't the only one who broke a sacred vow this week. At least he didn't do so deliberately. Like John and Wig Woman. Just saying.
john watson: *cheats on his wife*
also john watson: YOU MADE A VOW! HOW DARE YOU, SHERLOCK, HOW DARE YOU BREAK YOUR VOW
ME: pic.twitter.com/keslgPxAzC

— Dana Schwartz (@DanaSchwartzzz) January 2, 2017
While the debate over culpability rages on this week, episode 2 is just around the corner, and we're pretty sure it will throw us for some further loops. One thing we do know for certain is that with Sherlock about to face his biggest enemy yet, he is going to need his John Watson now more than ever.
But with Molly Hooper going all Gandalf at John's front door, things aren't looking positive on that front just yet.
We've got a bunch of photos, unembargoed (is that really a word?) since midnight from the BBC to share, along with the official loglines for episode 2 below. If you saw them elsewhere first then slap that website on the wrist for us, won't you?
"The Lying Detective" airs Sunday 8 January (9.00pm-10.30pm) on BBC One in the UK, and PBS in the US.
In episode two of this new series, written by Steven Moffat, Sherlock faces perhaps the most chilling enemy of his long career: the powerful and seemingly unassailable Culverton Smith – a man with a very dark secret indeed.

Benedict Cumberbatch returns as Sherlock Holmes, with Martin Freeman as John Watson, Mark Gatiss as Mycroft, Rupert Graves as Inspector Lestrade, Una Stubbs as Mrs Hudson, Amanda Abbington as Mary Watson, Louise Brealey as Molly Hooper and Toby Jones as Culverton Smith.
Sherlock S4 - Ep2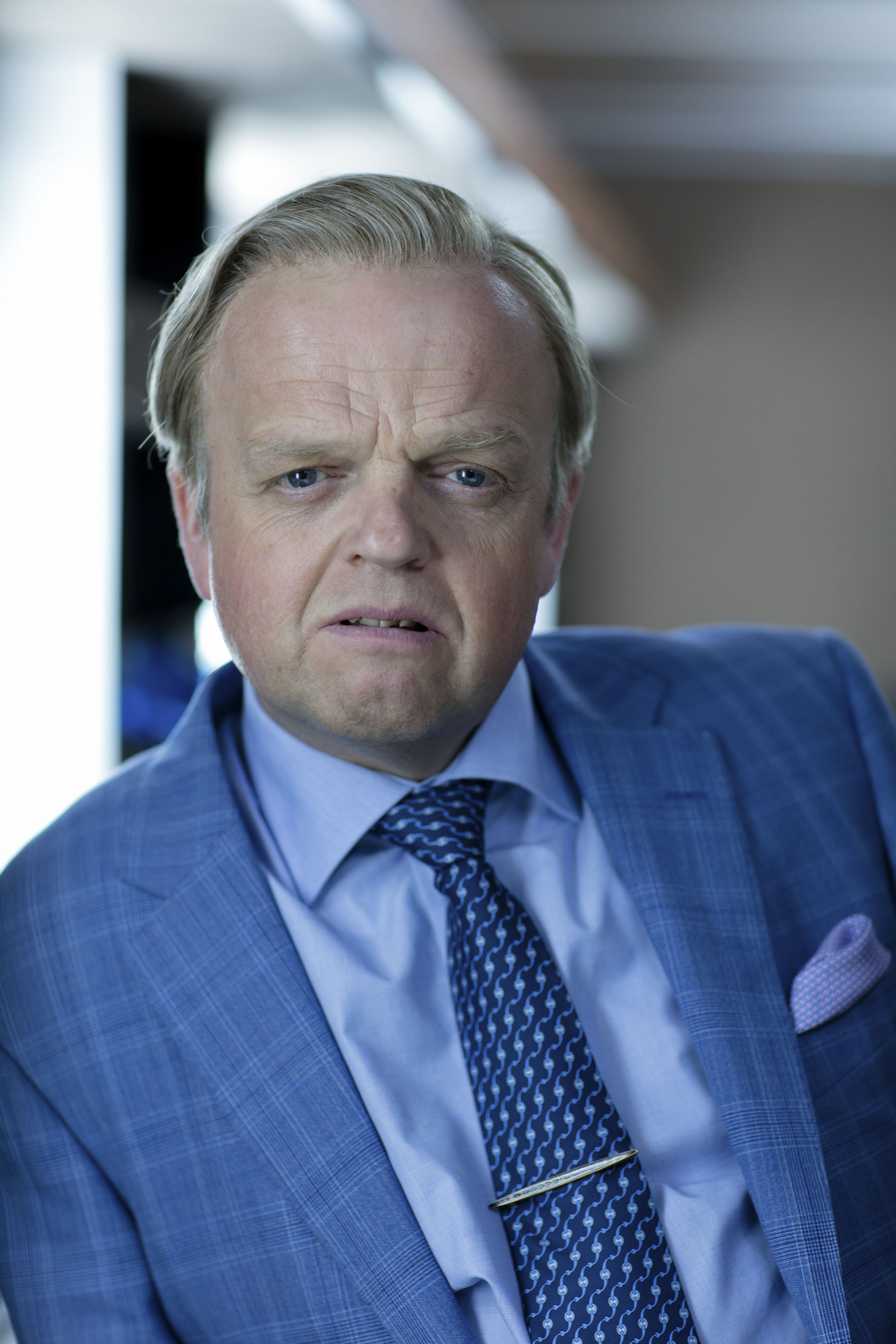 Picture 1 of 17
WARNING: Embargoed for publication until 00:00:01 on 03/01/2017 - Programme Name: Sherlock - TX: 08/01/2017 - Episode: Sherlock S4 - Ep2 (No. 2) - Picture Shows: **STRICTLY EMBARGOED UNTIL 3RD JAN 2017** Culverton Smith (TOBY JONES) - (C) Hartswood Films - Photographer: Robert Viglasky