This season of Sherlock seems bound and determined to run fans through the emotional gamut.
Mary Watson (Amanda Abbington) may be dead, but that didn't stop her featuring heavily in Sunday's "The Lying Detective." Similarly, Sherlock fell back (however deliberately) to using drugs again and was barely able to keep up with his own keen mind, but that didn't stop him solving a case based on insights no one else could see. And John and Sherlock began proceedings as firmly estranged former friends, but that didn't stop John coming to Sherlock's aid at the eleventh hour — with a little video prompting from Mary, of course.
All this and a text from Irene Adler, a super villain who turned out not to be so super after all (Toby Jones' Culverton Smith and some really horrible prosthetic teeth), and the reveal of Sherrinford, a third, and clearly deranged, Holmes sibling.
Were you surprised to learn that Sherrinford is a Holmes sister, and not a brother as originally speculated by some? (the name Sherrinford was originally discarded in favor of Sherlock as a first name for the great detective by Arthur Conan Doyle, leading many to presume that Gatiss and Moffat's version would be likewise male.)
Frankly, we were more surprised to note Sherlock didn't recognize his own blood at any point during their evening spent together roaming the streets of London and eating chips. We're chalking the lapse up to a) drugs, b) a clever disguise and c) really great chips. Also, it seems likely Sherlock hasn't seen Sherrinford in a very long time. We can only assume she did something so terrible in childhood (please let it not have been to Sherlock's adorable pet dog Redbeard) that she was locked away at an early age.
Whatever Sherrinford's past and current motivations, John (if that bullet didn't find him in the closing seconds) and Sherlock are now facing a nemesis who is far more more insidious than Smith, and perhaps even more capable than Moriarty.
Things we were glad to see finally addressed: The origin of those recent "Miss Me?" messages, Mary's full message to Sherlock, the identity of "Wig Woman" and an admission/explanation of sorts from John regarding his infidelity by text.
Sunday's final installment is "The Final Problem," a fitting title for the hurdle the Holmes brothers and John Watson now face.
The BBC have let us know it's now safe for us to share the following photos from episode 3. They've also sent us the following short synopsis:
In the final episode of this new season, long buried secrets finally catch up with the Baker Street duo. Someone has been playing a very long game indeed and Sherlock and John Watson face their greatest ever challenge. Is the game finally over?
Sherlock's "The Final Problem" airs Sunday, January 15 on BBC 1 in the UK and PBS (at a special time of 7/6c) in the US.
Sherlock S4 - Ep3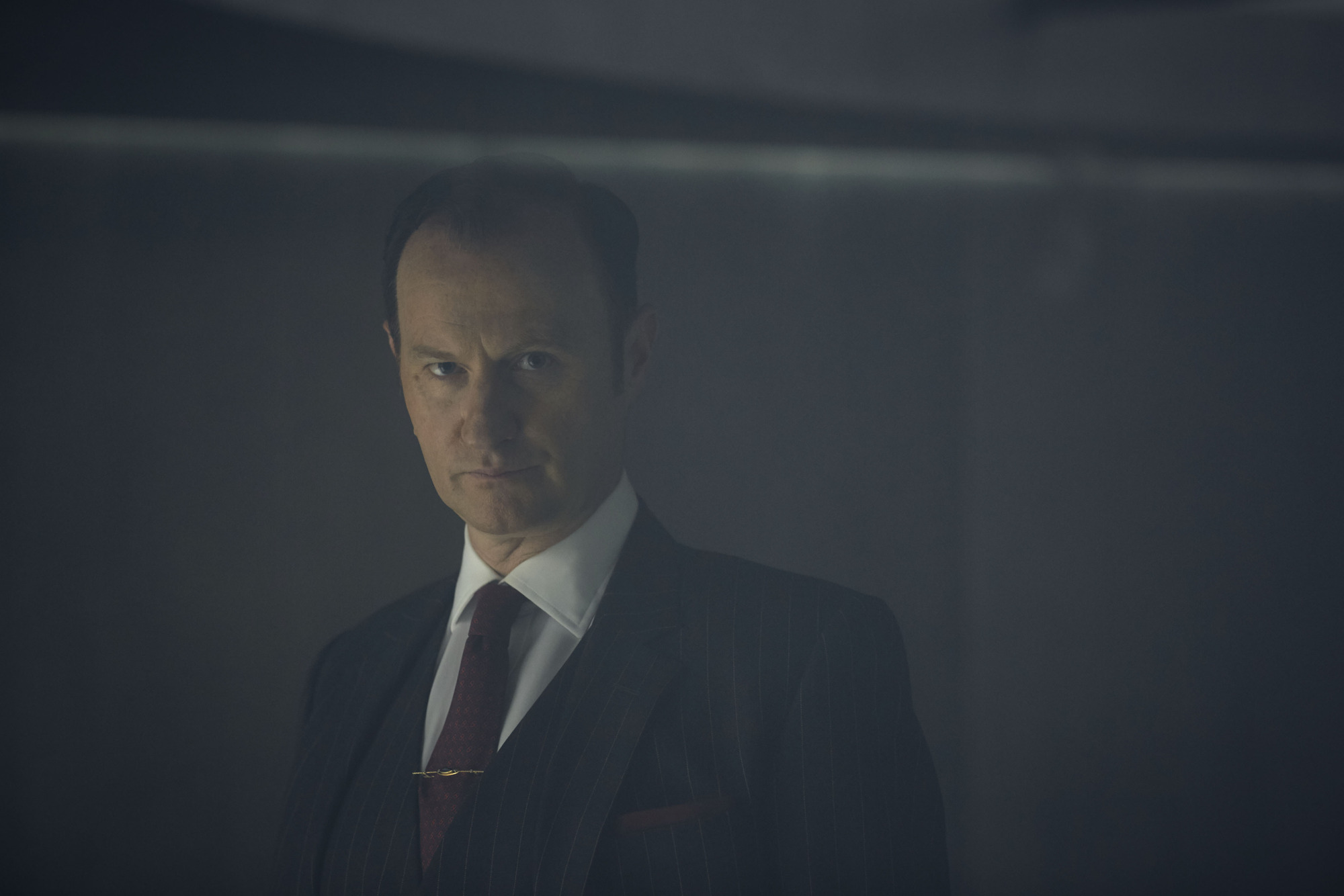 Picture 1 of 13
WARNING: Embargoed for publication until 00:00:01 on 10/01/2017 - Programme Name: Sherlock - TX: 15/01/2017 - Episode: Sherlock S4 - Ep3 (No. 3) - Picture Shows: **STRICTLY EMBARGOED UNTIL 10TH JANUARY 2017** Mycroft Holmes (MARK GATISS) - (C) Hartswood Films - Photographer: Robert Viglasky