THE PASSAGE Season 1 Episode 5 "How You Gonna Outrun the End of the World" Photos
BY

Jennifer Griffin

Published 3 years ago
The Passage Episode 1×05 "How You Gonna Outrun the End of the World?"
BRAD AND AMY STRATEGIZE AN ESCAPE
James Le Gros ("Justified") Guest-Stars
With the sudden arrival of a high ranking official, Horace Guilder (guest star James Le Gros), to Project NOAH, Brad and Amy begin to strategize a possible escape plan with the help of an unlikely accomplice.
Meanwhile, Sykes and Richards begin to question each other's motives, and a shaky past between Lear, Elizabeth (guest star Jennifer Ferrin) and Fanning is revealed.
Cast: Mark Paul-Gosselaar as Brad Wolgast, Vincent Piazza as Clark Richards, Henry Ian Cusick as Dr. Jonas Lear, Saniyya Sidney as Amy Bellafonte, Jamie McShane as Tim Fanning, Brianne Howey as Shauna Babcock, Caroline Chikezie as Major Nichole Sykes, Emmanuelle Chriqui as Dr. Lila Kyle and McKinley Belcher III as Anthony Carter;
Guest Cast: Alain Uy as Dr. Pet, Jason Fuchs as Grey, Jennifer Ferrin as Elizabeth Lear, Kecia Lewis as Lacey Antoine, James Le Gros as Horace Guilder and Brett Gentile as Winston.
Air Date: Monday, Feb. 11 (9:00-10:00 PM ET/PT) on FOX.
THE PASSAGE: Vincent Piazza in the "How You Gonna Outrun The End of The World?" episode of THE PASSAGE airing Monday, Feb. 11 (9:00-10:00 PM ET/PT) on FOX. © 2019 FOX Broadcasting. Cr: Erika Doss / FOX.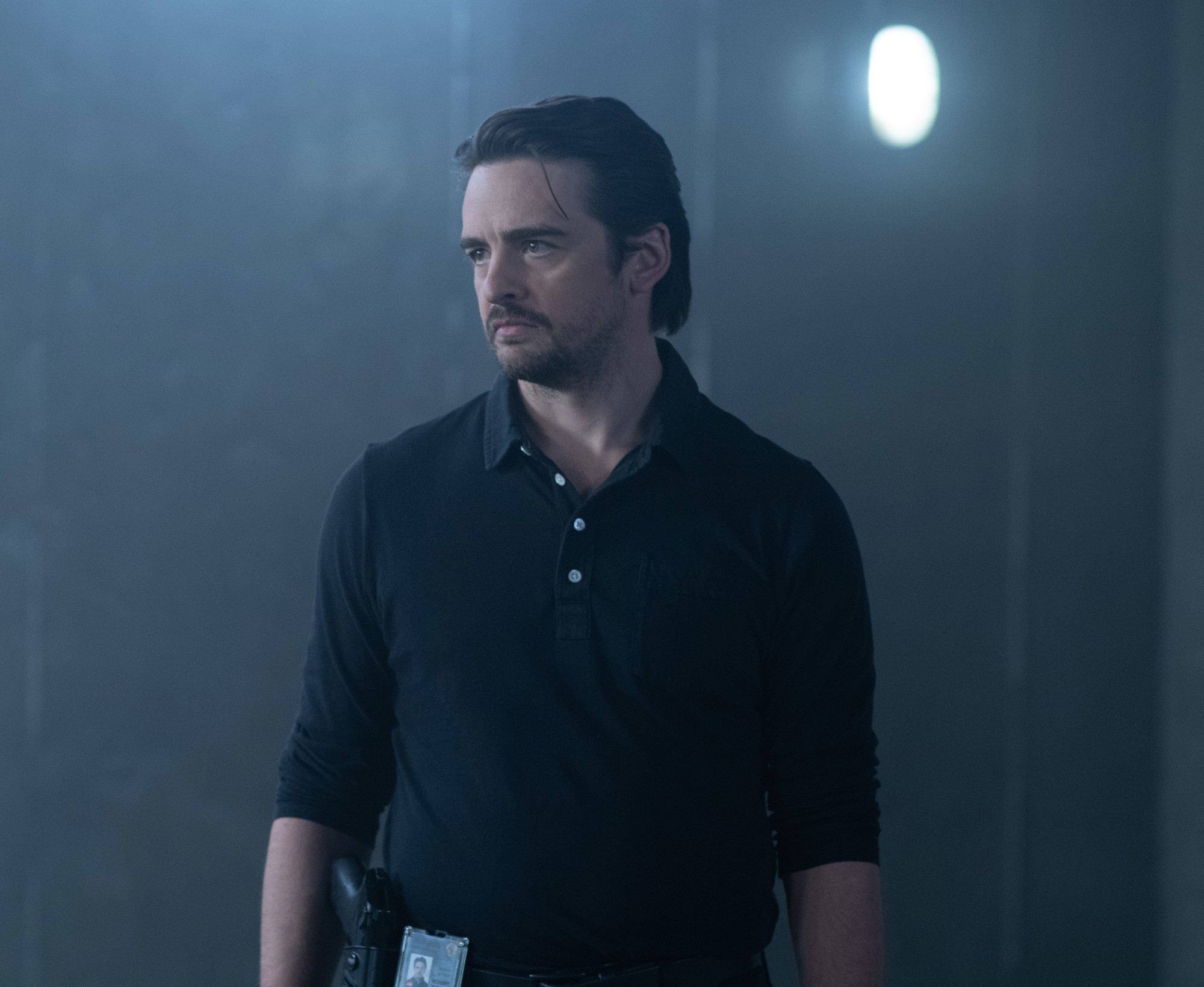 THE RESIDENT Season 2 Episode 14 "Stupid Things in the Name of Sex" Photos
READ NEXT