The Rookie Episode 1×10 "Flesh and Blood"
WHO IS THE PARENT NOW?
On Captain Andersen's orders, Officer Nolan and Sergeant Grey are paired up for the day on patrol.
Additionally, Nolan's son and Grey's daughter visit their dads on the job and see them in action.
Meanwhile, Officer Chen is paired up with Captain Andersen, and Officer Bradford tells Chen to protect her at all costs.
The Rookie stars Nathan Fillion as John Nolan, Alyssa Diaz as Angela Lopez, Richard T. Jones as Sergeant Wade Grey, Titus Makin as Jackson West, Mercedes Mason as Captain Zoe Andersen, Melissa O'Neil as Lucy Chen, Afton Williamson as Talia Bishop and Eric Winter as Tim Bradford.
Guest starring is Shawn Ashmore as Wesley Evers, Zayne Emory as Henry Nolan, Brian Leckner as Officer Holcomb and Jade Payton as Dominique Grey.
"Flesh and Blood" was written by Inda Craig-Galván and directed by Jessica Yu.
Air Date: Tuesday, January 15 (10:00-11:00 p.m. EST), on ABC.
150759_2003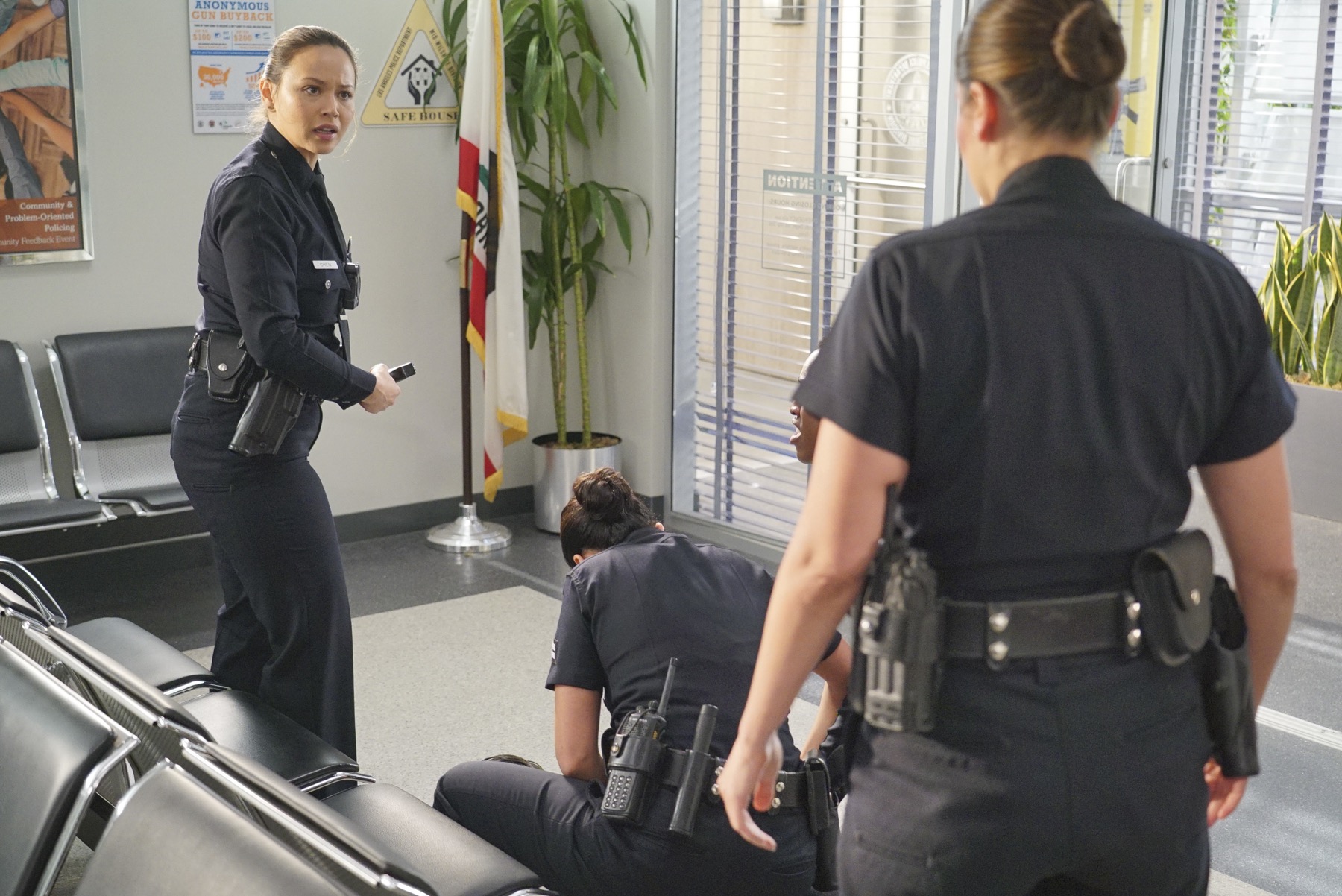 Picture 1 of 32
THE ROOKIE - "Flesh and Blood" - On Captain Andersen's orders, Officer Nolan and Sergeant Grey are paired up for the day on patrol. Additionally, Nolan's son and Grey's daughter visit their dads on the job and see them in action. Meanwhile, Officer Chen is paired up with Captain Andersen, and Officer Bradford tells Chen to protect her at all costs, on "The Rookie," airing TUESDAY, JAN. 15 (10:00-11:00 p.m. EST), on The ABC Television Network. (ABC/Eric McCandless) MELISSA O'NEIL