9-1-1 Season 2 Episode 7 "Haunted" Photos
BY

Jennifer Griffin

Published 3 years ago
Episode 2×07 "Haunted"
THE FIRST RESPONDERS GET SPOOKED ON HALLOWEEN
Halloween finds the first responders racing to the rescue at a cemetery, a haunted hayride and a spooky Hollywood parade.
Meanwhile Maddie thinks she has received a "ghost" call from a missing hiker; Hen finds herself facing with a life or death situation with the father who abandoned her, and Eddie reconnects with his estranged wife (guest star Devin Kelley). in the all-new "Haunted" episode of 9-1-1.
Cast: Angela Bassett as Athena Grant; Peter Krause as Bobby Nash; Jennifer Love Hewitt as Maddie Kendall; Oliver Stark as Evan "Buck" Buckley; Kenneth Choi as Howie "Chimney" Han; Aisha Hinds as Henrietta "Hen" Wilson; Rockmond Dunbar as Michael Grant; Ryan Guzman as Eddie Diaz; Corinne Massiah as May Grant; Marcanthonee Jon Reis as Harry Grant.
Guest Cast: Gavin McHugh as Christopher Diaz; Devin Kelley as Shannon Diaz; Tracie Thoms as Karen Wilson; Cocoa Brown as Carla Price.
Air Date: Monday, Oct. 29 (9:00-10:00 PM ET/PT) on FOX.
9-1-1: L-R: Ryan Guzman and Oliver Stark in the "Haunted" episode of 9-1-1 airing Monday, Oct. 29 (9:00-10:00 PM ET/PT) on FOX. © 2018 FOX Broadcasting. CR: Jack Zeman / FOX.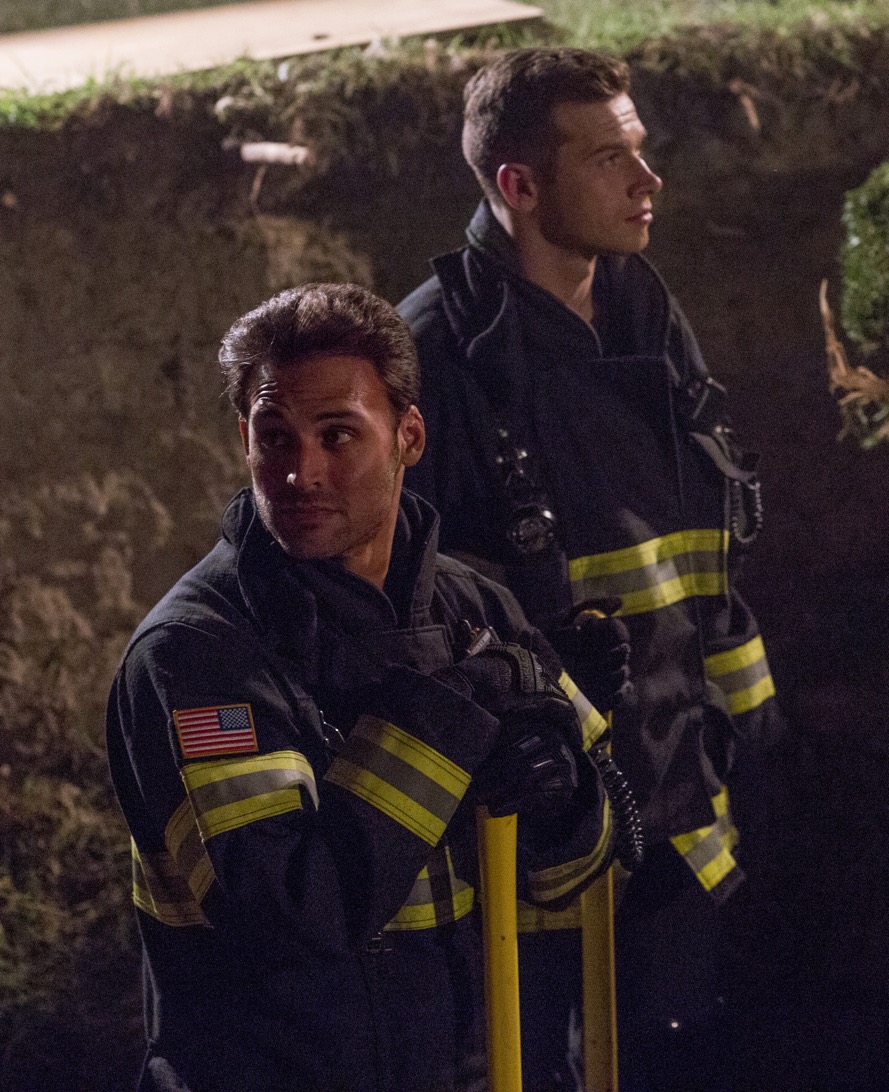 MANIFEST "Unclaimed Baggage" Sneak Peeks
READ NEXT