Don't Miss
// SC: Addition start ?> // SC: Addition end ?>
//SC: Additions start ?> //SC: Additions end ?>
AGENTS OF SHIELD 4×05 "Lockup" Photos
GHOST RIDER'S THIRST FOR VENGEANCE WILL DESTROY THE TEAM
As Robbie Reyes struggles to control The Ghost Rider, S.H.I.E.L.D. infiltrates a high-security prison to unravel the secrets that haunt them all.
Marvel's Agents of S.H.I.E.L.D. stars Clark Gregg as Agent Phil Coulson, Ming-Na Wen as Agent Melinda May, Chloe Bennet as Daisy Johnson, Iain De Caestecker as Agent Leo Fitz, Elizabeth Henstridge as Agent Jemma Simmons and Henry Simmons as Agent Alphonso "Mack" MacKenzie.
Guest starring are Jason O'Mara as Director Jeffrey Mace, Gabriel Luna as Robbie Reyes, Parminder Nagra as Senator Nadeer, Maximilian Osinski as Agent Davis, Patrick Cavanaugh as Burrows, Jose Zuniga as Eli Morrow, Kerr Smith as Joseph Bauer, James Edson as Warden Green, Ricardo Walker as Agent Prince, Sky Soleil as corrections officer, Rolando Molina as Santino, Brandon Keener as Harlan, Jermaine Jacox as ferocious watchdog, Lilli Birdsell as Lucy Bauer, Ward Roberts as Hugo, Usman Ally as Vincent and Devin Barry as producer.
"Lockup" was written by Nora Zuckerman & Lilla Zuckerman and directed by Kate Woods.
Air Date: Tuesday 10/25/2016.
MARVEL'S AGENTS OF S.H.I.E.L.D. - "Lockup"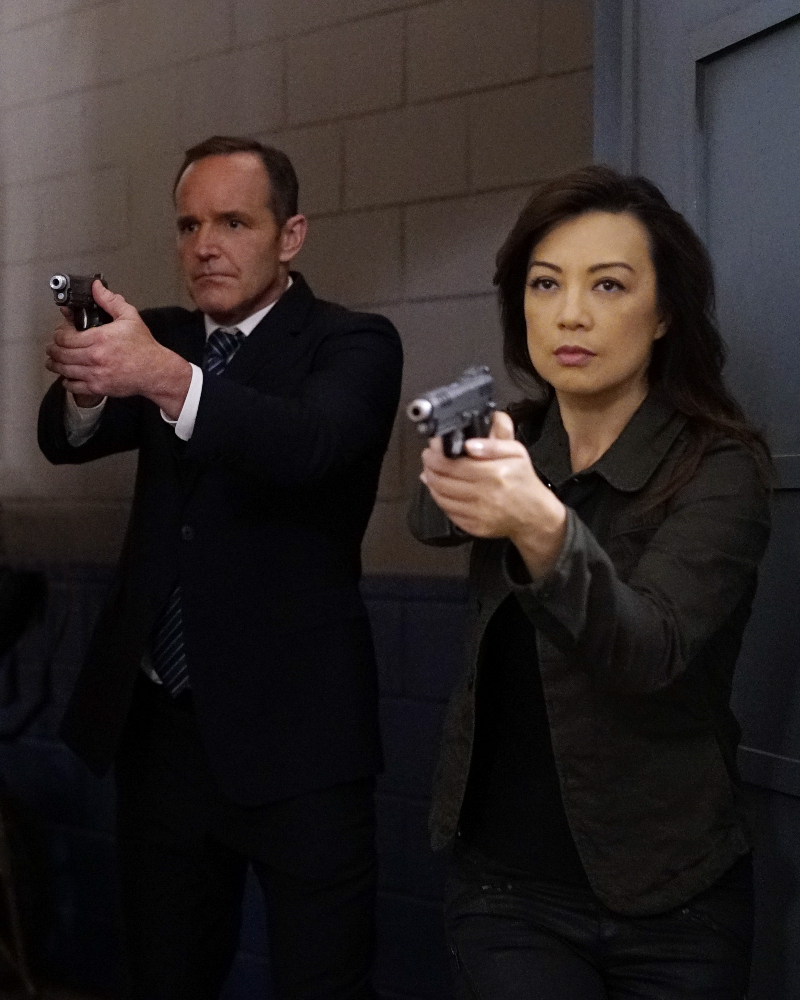 Picture 1 of 4
MARVEL'S AGENTS OF S.H.I.E.L.D. - "Lockup" - As Robbie Reyes struggles to control The Ghost Rider, S.H.I.E.L.D. infiltrates a high-security prison to unravel the secrets that haunt them all, on "Marvel's Agents of S.H.I.E.L.D.," TUESDAY, OCTOBER 25 (10:00-11:00 p.m. EDT), on the ABC Television Network. (ABC/Jennifer Clasen)CLARK GREGG, MING-NA WEN
Hottest Stories from Around the Web