Don't Miss
// SC: Addition start ?> // SC: Addition end ?>
//SC: Additions start ?> //SC: Additions end ?>
ELEMENTARY 6×03 "Pushing Buttons" Photos
ELEMENTARY "PUSHING BUTTONS"
HOLMES AND WATSON ENTER THE WORLD OF RARE ANTIQUITIES
Holmes and Watson enter the world of rare antiquities when they investigate a case in which victim was killed during a Revolutionary War reenactment.
Also, as Holmes grows frustrated with the length of his cognitive recovery, he finds solace in his growing friendship with Michael (Desmond Harrington).
Air Date: Monday, May 14 (10:00-11:00 PM, ET/PT), on CBS.
ELEMENTARY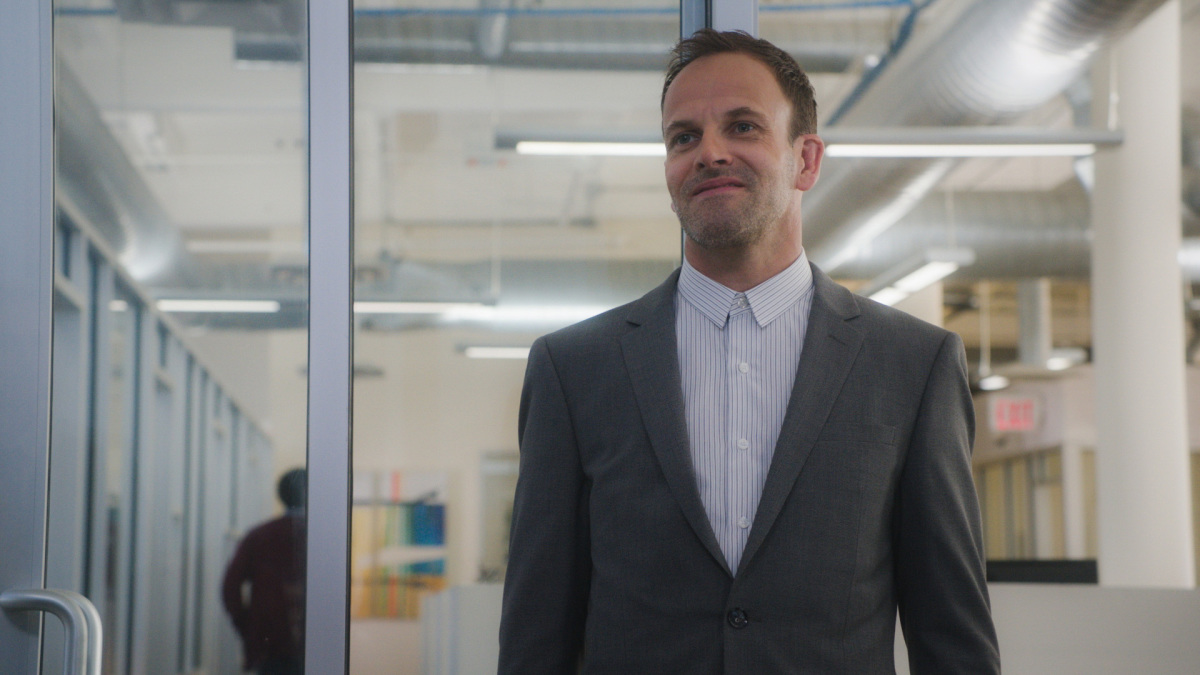 Picture 1 of 16
"Pushing Buttons" -- Holmes and Watson enter the world of rare antiquities when they investigate a case in which victim was killed during a Revolutionary War reenactment. Also, as Holmes grows frustrated with the length of his cognitive recovery, he finds solace in his growing friendship with Michael (Desmond Harrington), on ELEMENTARY, Monday, May 14 (10:00-11:00 PM, ET/PT), on the CBS Television Network. Jonny Lee Miller as Sherlock Holmes Photo: Best Possible Screen Grab/CBS ©2017 CBS Broadcasting, Inc. All Rights Reserved
Hottest Stories from Around the Web