Don't Miss
// SC: Addition start ?> // SC: Addition end ?>
//SC: Additions start ?> //SC: Additions end ?>
April Takes Charge of a New Innovation Contest in GREY'S ANATOMY Episode 14×12 "Harder, Better, Faster, Stronger"
GREY'S ANATOMY "HARDER, BETTER, STRONGER, FASTER"
A NEW SURGICAL INNOVATION CONTEST BEGINS AT GREY SLOAN
Episode 14×12 "Harder, Better, Faster, Stronger" — April is in charge of the new Grey Sloan Surgical Innovation Contest, and the doctors are eager to start their projects.
Meanwhile, Catherine's old friend has a shocking idea for Catherine and Jackson; and Meredith treats a returning patient who inspires her project.
Guest starring are Debbie Allen as Catherine Avery and Stefania Spampinato as Carina DeLuca.
"Harder, Better, Faster, Stronger" was written by Kiley Donovan and directed by Jeannot Szwarc.
Grey's Anatomy stars Ellen Pompeo as Meredith Grey, Justin Chambers as Alex Karev, Chandra Wilson as Miranda Bailey, James Pickens Jr. as Richard Webber, Kevin McKidd as Owen Hunt, Jessica Capshaw as Arizona Robbins, Jesse Williams as Jackson Avery, Sarah Drew as April Kepner, Caterina Scorsone as Amelia Shepherd, Camilla Luddington as Jo Wilson, Kelly McCreary as Maggie Pierce, Jason George as Ben Warren, Martin Henderson as Nathan Riggs and Giacomo Gianniotti as Andrew DeLuca.
Air Date: Thursday, Feb. 8 (8:00-9:00 p.m. EST), on ABC.
148193_0024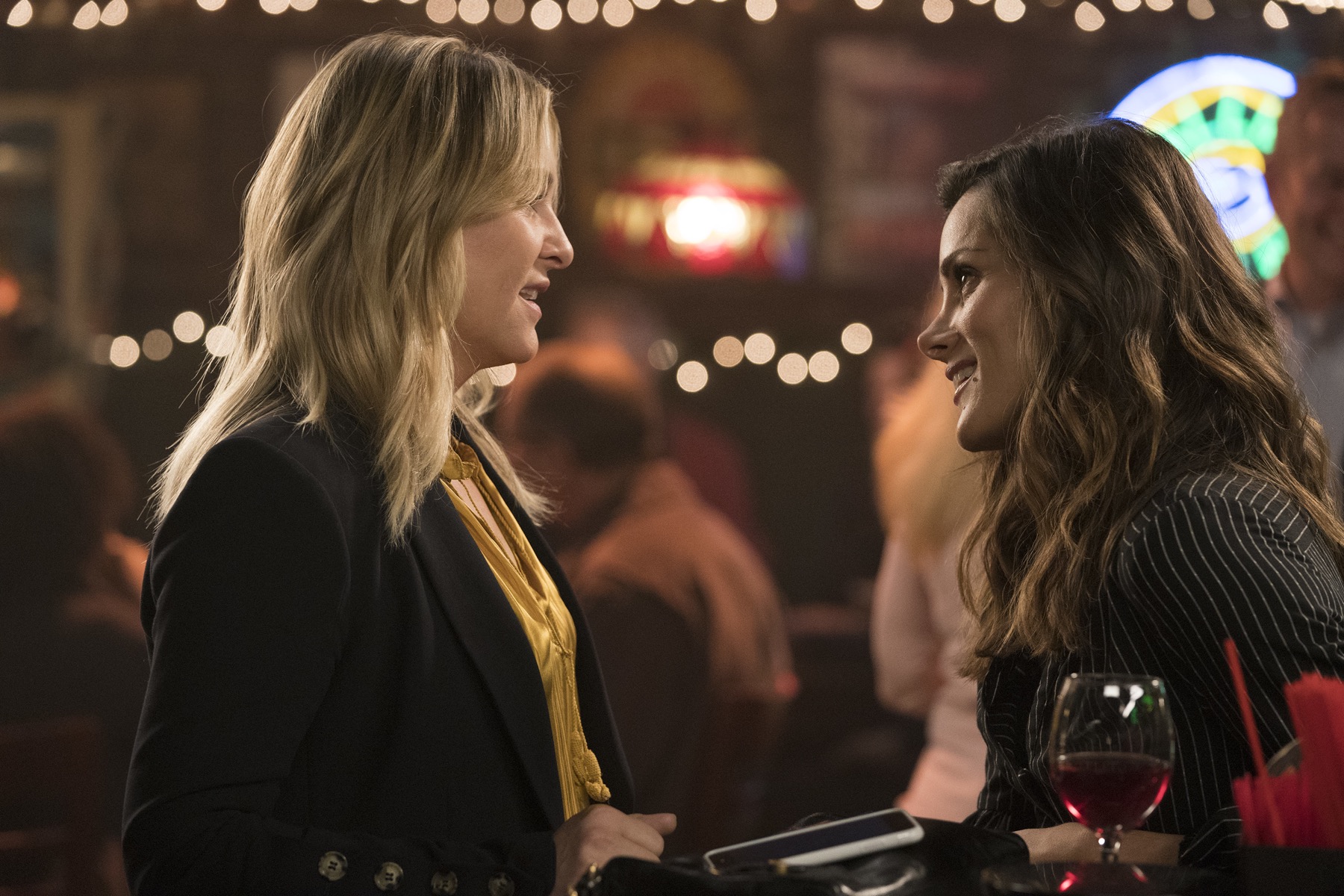 Picture 1 of 35
GREYS ANATOMY - "Harder, Better, Faster, Stronger" - April is in charge of the new Grey Sloan Surgical Innovation Contest, and the doctors are eager to start their projects. Meanwhile, Catherine's old friend has a shocking idea for Catherine and Jackson; and Meredith treats a returning patient who inspires her project, on "Grey's Anatomy," THURSDAY, FEB. 8 (8:00-9:00 p.m. EST), on The ABC Television Network. (ABC/Mitch Haaseth) JESSICA CAPSHAW, STEFANIA SPAMPINATO
Hottest Stories from Around the Web