Don't Miss
// SC: Addition start ?> // SC: Addition end ?>
//SC: Additions start ?> //SC: Additions end ?>
THE ORVILLE Episode 1.07 "Majority Rule" Photos
"MAJORITY RULE"
ED AND THE CREW FACE THE MAJORITY
Episode 1×07 "Majority Rule" — When two Union anthropologists go missing on a planet similar to 21st century Earth, Ed sends a team led by Kelly to find them, but the mission quickly goes awry when they realize the society's government is completely based on a public voting system to determine punishment.
Cast: Seth MacFarlane as Captain Ed Mercer; Adrianne Palicki as Commander Kelly Grayson; Penny Johnson Jerald as Dr. Claire Finn; Scott Grimes as Lieutenant Gordon Malloy; Peter Macon as Lieutenant Commander Bortus; Halston Sage as Chief Security Officer Alara Kitan; J Lee as Lieutenant John Lamarr; Mark Jackson as Isaac.
Guest Cast: Ron Canada as Admiral Tucker, Giorgia Whigham as Lysella, Loren Lester as Lewis, Barry Livingston as Tom, Steven Culp as Willks. Air Date: Thursday, Oct. 26 (9:01-10:00 PM ET) on FOX.
THE ORVILLE Episode 1.07 "Majority Rule"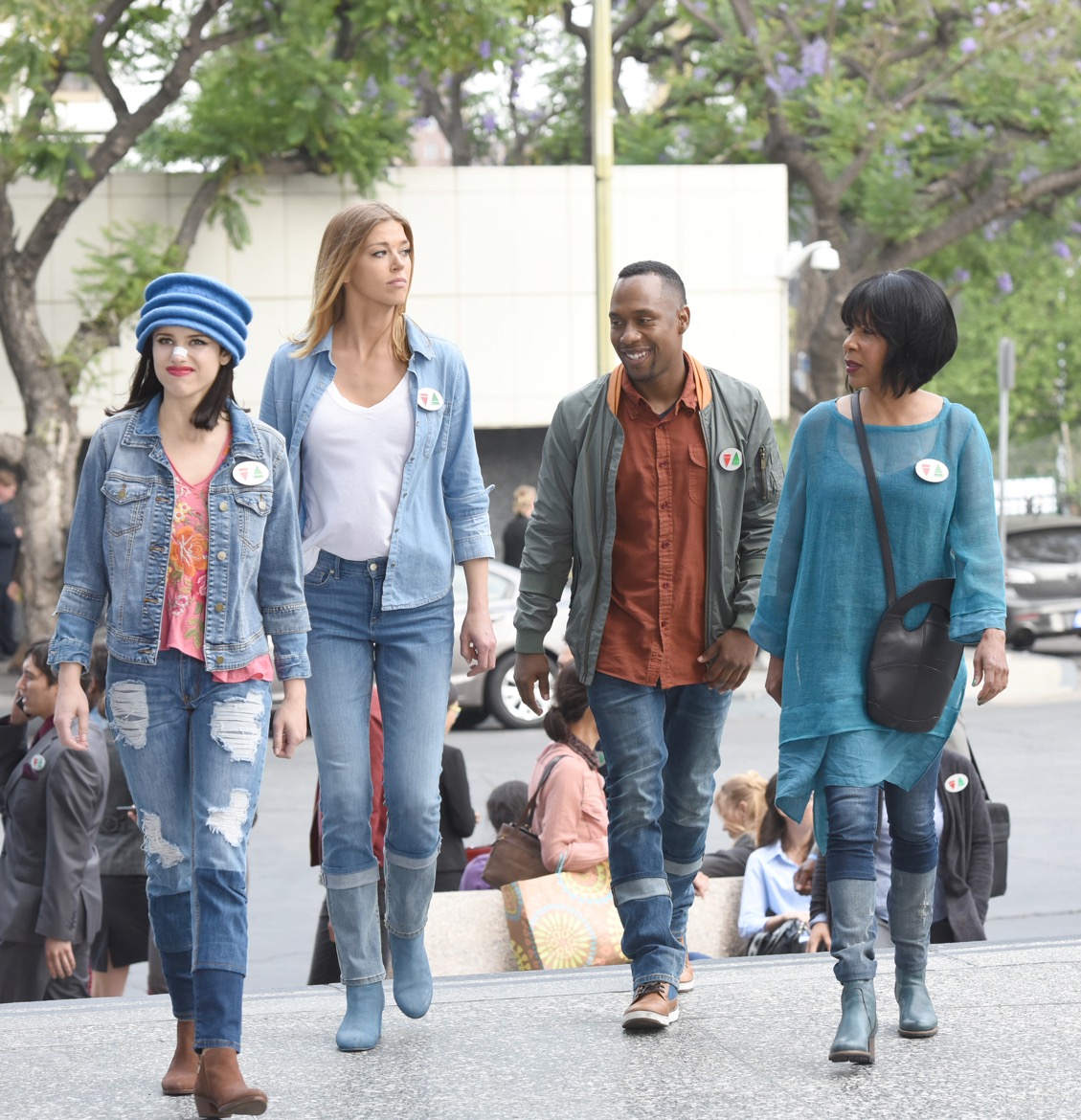 Hottest Stories from Around the Web