Don't Miss
// SC: Addition start ?> // SC: Addition end ?>
//SC: Additions start ?> //SC: Additions end ?>
SUPERGIRL 5×11 "Back From the Future, Part 1" Photos
Supergirl Episode 5×11 "Back From the Future, Part 1"
JEREMY JORDAN RETURNS; DAVID HAREWOOD DIRECTS
As Supergirl (Melissa Benoist) tries to thwart a Toyman copycat, Winn Schott (guest star Jeremy Jordan) returns from the future.
David Harewood directed the episode written by Dana Horgan & Katie Rose Rogers.
Air Date: Monday, Jan. 26 (9:00-10:00 p.m. ET) on the CW.
SUPERGIRL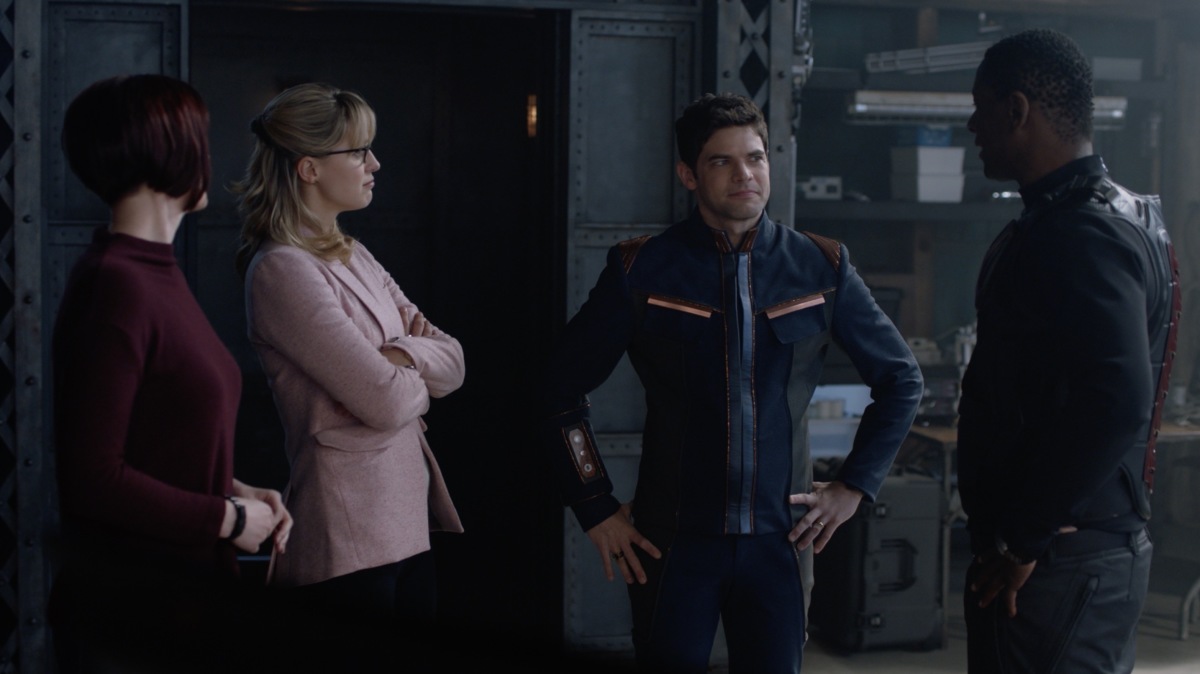 Picture 1 of 17
Supergirl -- "Back From The Future Ð Part One" -- Image Number: SPG511C_0003.jpg -- Pictured (L-R): Chyler Leigh as Alex Danvers, Melissa Benoist as Kara/Supergirl, Jeremy Jordan as Winn Schott and David Harewood as Hank Henshaw/JÕonn JÕonzz -- Photo: The CW -- © 2020 The CW Network, LLC. All rights reserved.
Hottest Stories from Around the Web