ELEMENTARY Season 7 Episode 10 "The Latest Model" Photos
BY

Jennifer Griffin

Published 2 years ago
Elementary Episode 7×10 "The Latest Model"
HOLMES AND WATSON RECEIVE A SHOCKING REQUEST TO COLLABORATE FROM THEIR FOE
Holmes and Watson receive a shocking request to collaborate from their foe, Odin Reichenbach, when the tech billionaire asks them to test his new crime prevention system.
Tasked with investigating someone the program predicts will soon commit a crime, the duo worries Odin will take drastic action before they conclude their inquiry.
Cast: Jonny Lee Miller (Sherlock Holmes), Lucy Liu (Joan Watson), Aidan Quinn (Captain Tommy Gregson), Jon Michael Hill (Detective Marcus Bell), James Frain (Odin Reichenbach).
Guest cast: Mandy Gonzalez (Lanette Brooklee), Patricia Kalember (Erika Vanderwey), Lindsay Mendez (Dr. Angela Hardy), Woodlene Alexis (Durah), Roderick Hill (Wesley Conrad), Josiah Bania (Amos Deukmejian/DJ Pandasalt), Lizbeth MacKay (Mrs. Conrad), Brent Langdon (Peyton Trask), Mary McCann (Lawyer), An-Li Bogan (Guide), Cody Calafiore (Jersey Shore), Autumn Guzzardi (Girlfriend).
Written by Robert Hewitt Wolfe.
Directed by Ron Fortunato.
Air Date: Thursday, July 25 (10:00-11:00 PM, ET/PT) on the CBS Television Network.
ELEMENTARY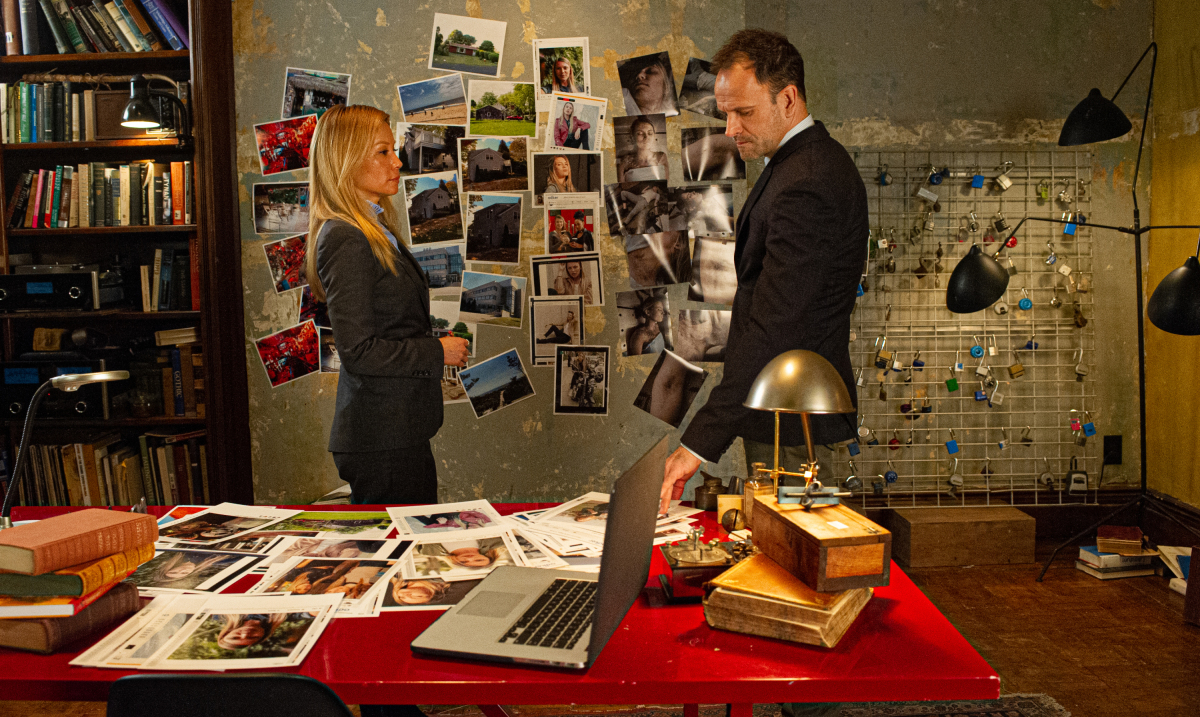 Picture 1 of 13
"The Latest Model" - Holmes and Watson receive a shocking request to collaborate from their foe, Odin Reichenbach, when the tech billionaire asks them to test his new crime prevention system. Tasked with investigating someone the program predicts will soon commit a crime, the duo worries Odin will take drastic action before they conclude their inquiry, on ELEMENTARY, Thursday, July 25 (10:00-11:00, ET/PT), on the CBS Television Network. Pictured (L-R) Lucy Liu as Joan Watson and Jonny Lee Miller as Sherlock Holmes Photo: Jeff Neira/CBS ©2018 CBS Broadcasting, Inc. All Rights Reserved
EVIL Premieres at Comic Con
READ NEXT