FBI Episode 1×07 "Cops and Robbers"
MAGGIE AND OA HUNT DOWN A RUTHLESS GROUP OF ROBBERS
Maggie and OA hunt down a ruthless group of robbers who are posing as NYPD officers to target armored trucks.
Cast: Missy Peregrym (Special Agent Maggie Bell), Zeeko Zaki (Special Agent Omar Adom "OA" Zidan), Ebonée Noel (Analyst Kristen Chazal), Jeremy Sisto (Assistant Special Agent in Charge Jubal Valentine).
Guest cast: Dennis Flanagan (Jason Milgrim), Alex Breaux (Nick Salerno), Glenn Fleary (Ryan Jenkins/Cop #2/Perp), Jorge Chapa (Driver/Jay Hicks), Jeff Adler (Hopper/Mason), Jeremy Landon Hays (Eric Healy/Cop #1/Man), Peter Karas (Detective Damon Hora), Mike Boland (Jim Dunn), Shannon Thornton (Jill Frey), Ross DeGraw (Mike Vota), Jay Klaitz (Tim Squires), Chris Costa (Paramedic), Carmen Lamar Gonzalez (Special Agent Bomb Tech), Jacqueline Torres (Detective Meija), Lucas Van Engen (Jack Salerno).
Written by Hadi Nicholas Deeb.
Directed by Jean De Segonzac.
Air Date: Tuesday, Nov. 13 (9:00-10:00 PM, ET/PT) on the CBS Television Network.
FBI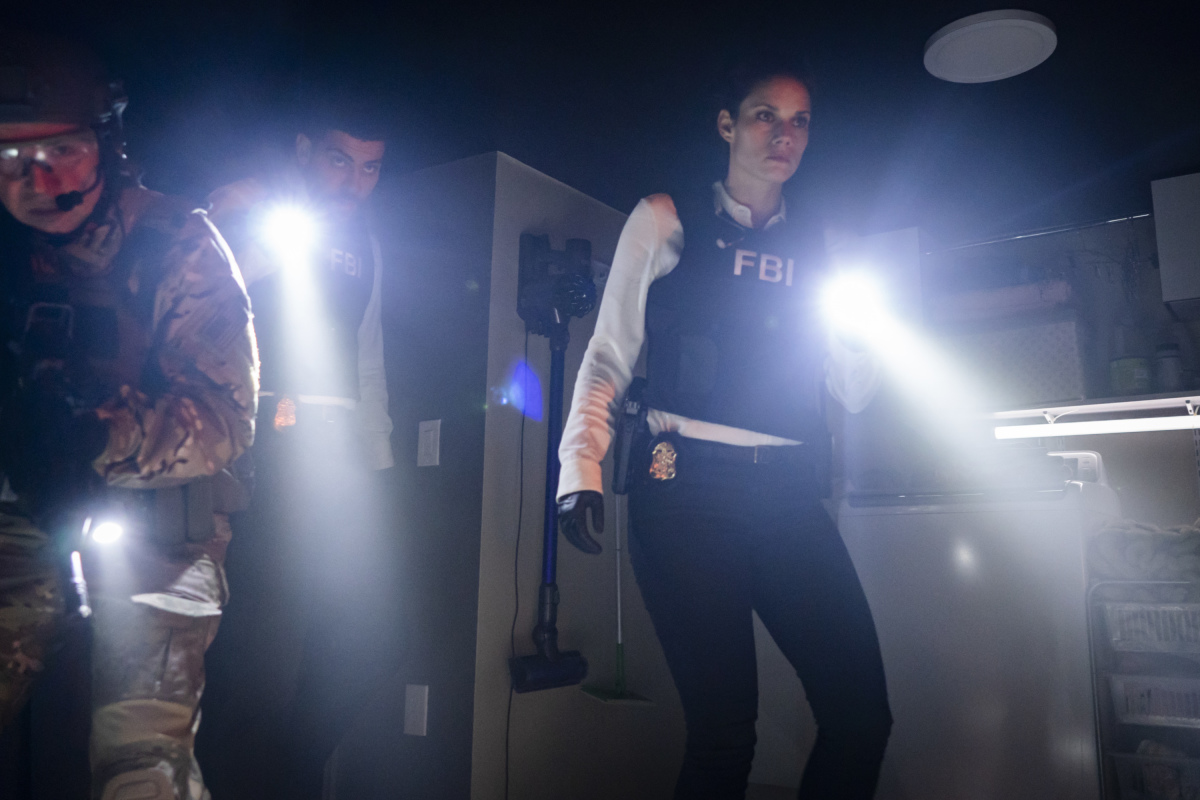 Picture 1 of 19
"Cops and Robbers" -- Maggie and OA hunt down a ruthless group of robbers who are posing as NYPD officers to target armored trucks, on FBI, Tuesday, Nov. 13 (9:00-10:00 PM, ET/PT) on the CBS Television Network. Pictured: Zeeko Zaki, Missy Peregrym. Photo: Michael Parmelee/CBS ©2018 CBS Broadcasting, Inc. All Rights Reserved