LETHAL WEAPON Season 3 Episode 8 "What the Puck" Photos
BY

Jennifer Griffin

Published 4 years ago
Episode 3×08 "What the Puck"
MURTAUGH AND COLE GET PLAYED
Cole wants to talk to Natalie (guest star Maggie Lawson) about their relationship before it's too late, but a wrench is thrown in his plans after he bumps into a new ADA, Erica (guest star Nishi Munshi).
Meanwhile, after being kicked out of the house for Trish's girl's night, Murtaugh finds himself an unlikely friend.
Cast: Damon Wayans, Sr. as Roger Murtaugh, Seann William Scott as Wesley Cole, Kevin Rahm as Capt. Brooks Avery, Keesha Sharp as Trish Murtaugh, Johnathan Fernandez as Scorsese, Michelle Mitchenor as Detective Bailey, Dante Brown as Roger Murtaugh Jr., Chandler Kinney as Riana Murtaugh.
Guest Cast: Maggie Lawson as Natalie, Janathan Sadowski as Andrew, Nishi Munshi as Erica, Jay Acovone as Elliot, Costas Mandylor as Stavos, and Sandra Purpuro as Jill.
Air Date: Tuesday, Nov. 27 (9:00-10:00 PM ET/PT) on FOX.
LETHAL WEAPON: L-R: Guest star Nishi Munshi and Seann William Scott in the "What the Puck" episode of LETHAL WEAPON airing Tuesday, Nov. 27 (9:00-10:00 PM ET/PT) on FOX. ©2018 Fox Broadcasting Co. CR: Ray Mickshaw/FOX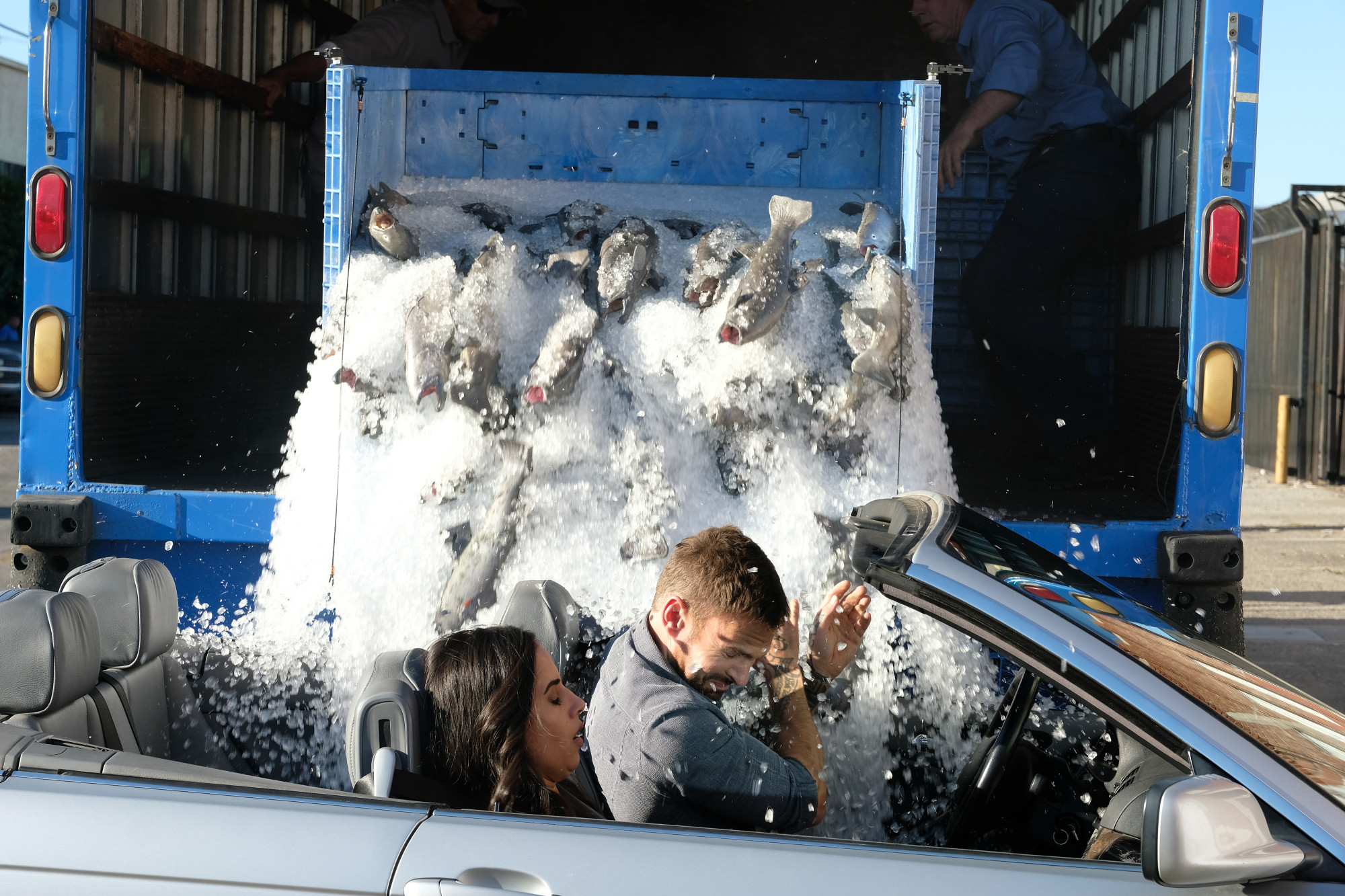 MIDNIGHT TEXAS Season 2 Episode 5 "Drown the Sadness in Chardonnay" Photos
READ NEXT